Private vehicles exempted from dustbin penalty, not littering – NEMA
By Wod Omoro
Kampala– The National Environment Management Authority (NEMA), has now excluded private vehicles from the requirement to have a dustbin installed, though they remain subjected to littering laws.
In the public notice "to implement express penalty scheme for environmental breaches," on February 8th, NEMA listed among the breaches and penalties, that "Littering from cars or driving a car without a dustbin attracts a maximum fine of up to Shs6,000,000."
NEMA executive director Dr. Barirega Akankwasah now says the directive affects public vehicles like taxis and buses, adding that there should be no "hullabaloo" about trash bins in cars.
"Regulation 33 of SI 49 of 2020 only requires public service vehicles to have waste receptacles as a must in addition to no littering; private vehicles are only required not to litter," he says.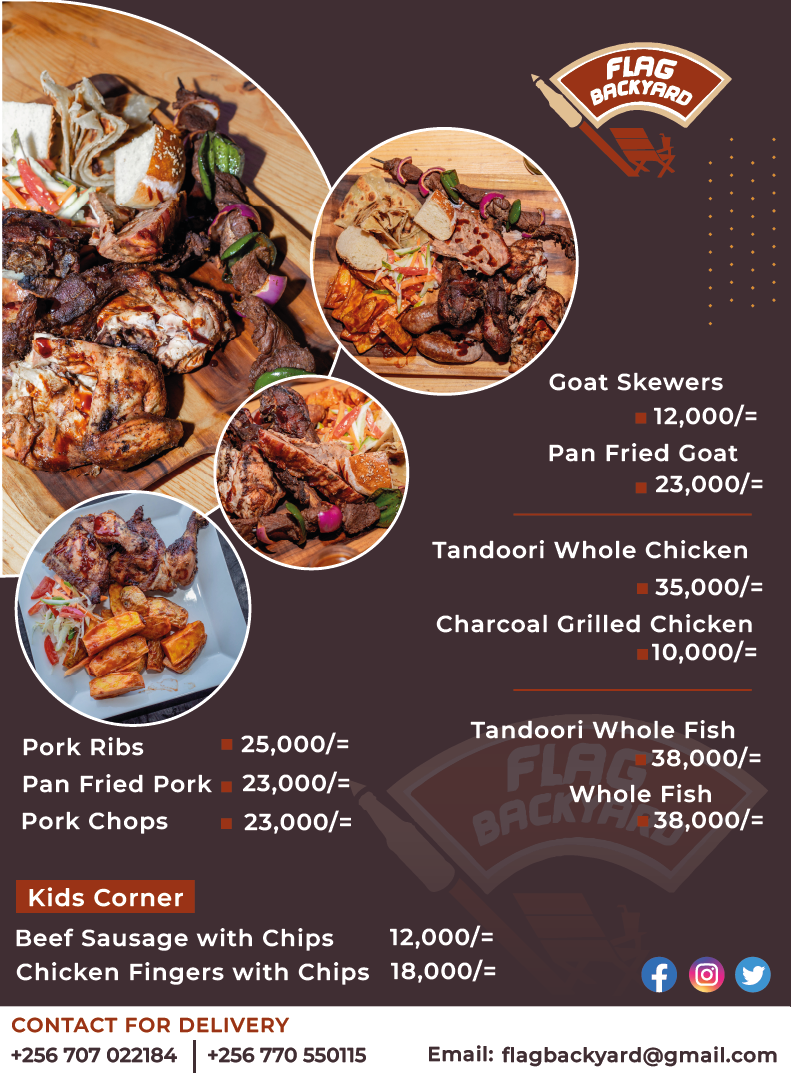 According to the notice, enforcement was due to begin on April 1, but it drew extensive criticism from the public, and the Uganda Law Society even questioned the legality of the move by NEMA.
The Law Society argued that penalising a motorist for not carrying a dust bin was not supported by any law and contravened the constitution.
"The constitution provides that no person is to be convicted of a criminal offence unless the offence is defined and the penalty for it provided for in the law," read a letter by the ULS President, Bernard Oundo.
The letter stated that the National Environment Act 2019 that NEMA was quoting did not provide for the offence of driving a car without a dustbin.
In response, NEMA said that the fines were not newly drafted nor legislated by the Executive as secondary or subsidiary legislation, "but were derived directly from the provisions of existing laws promulgated by Parliament."
"Section 172(1) of the National Environment Act No. 5 2019, provides that where the Authority, an authorized officer or environmental inspector has a reasonable belief that a person has contravened the provisions of the National Environment Act, the Authority, authorized officer or environmental inspector may impose an administrative fine and serve a notice on that person," NEMA's statement said.
It also cited Section 172 (2) of the Act, that NEMA may require the person served with a notice under Subsection (1) to pay the administrative fine within the time prescribed in the notice.
"From the above provisions in the law, it follows that a fine can only be levied for a committed offense in the law. As such, the figures published by NEMA as maximum chargeable fines for environment breaches are derived from the National Environment Act, 2019," it said.
However, Oundo insists that NEMA's response did not show how the law creates the offence of a motorist failing to carry a dustbin "and you cannot create it by interpretation."
NEMA says they are also enforcing the Physical Planning Amendment Act which criminalises littering.
"Under the Physical Planning Amendment Act no.2 of 2020, the following provisions as at 10th January 2020 are now put into law. It shall be an offence to litter. Every person in Uganda is now under obligation to refrain from littering or dropping rubbish outside the litter bins," it says.
According to Akankwasah, scientific studies to establish why people litter confirmed four main reasons as laziness or carelessness, lack of access to trash receptacles, lenient law enforcement and presence of litter already in the area.
NEMA has now extended enforcement of the provision for the dustbin in public transport vehicles for another 30 days to allow operators time to comply.
"We agreed to grant them a grace period of 30 days. Enforcement against littering and other offenses starts immediately as planned," said the NEMA boss adding that they have launched sensitization campaigns amongst the taxi and bus drivers.
Henceforth, anyone got throwing rubbish out of the car will be charged immediately.
"The enforcement teams are hereby notified accordingly that nobody should be arrested or fined for not having a trash/bag during this grace period of 30 days starting 1 April 2023. However, during this grace period, public vehicles or private vehicles found littering will be impounded and owners prosecuted in accordance with the law," Akankwasah said.
He stressed that the administrative fines are voluntary and that a person who does not prefer the fine will be subjected to prosecution and imprisonment or a fine as determined by court.
Greater focus will be put on public transport vehicles particularly those that do long-haul commutes where waste is generated as a result of journey refreshments, and child care among others.
"Private vehicles will be attended to in the subsequent phase of implementation," he said.