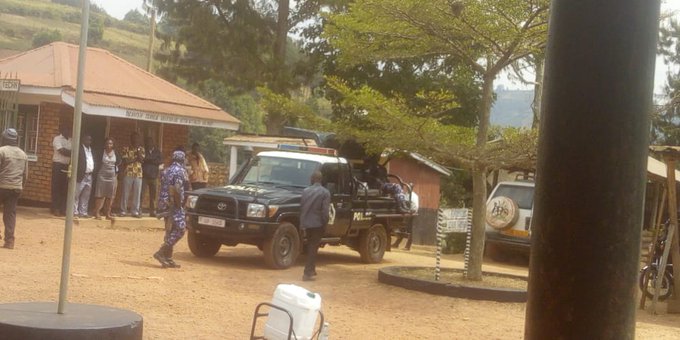 Kabale Technical Institute temporarily closed over students' demonstration against management
By Nathan Bahangwa
Kabale – The management of Kabale Technical Institute on Monday temporarily closed the institution, after a section of students staged a demonstration, demanding for the transfer of the principal, Francis Tibemanya for alleged maladministration.
About 200 students turned rowdy and closed the institution's administration block, protesting the alleged maladministration at the institution. The students led by the institute's guild president Miracle Tayebwa accuse the principal Tibemanya and his administration of increasing tuition without notice, increasing registrations fees, and for increasing Information Technology (IT) fees from Shs20,000 to 100,000.
They also accuse him of compelling students with retakes to pay Shs530,000 for the whole term instead of Shs8,000 per paper as it used to be in the past.
They also said that despite being required to pay Shs150,000 for tools, the administration has decided not to give them to students to do practical lessons.
Andrew Kinconco Kanjura, a tutor at the institute is concerned why there is no solution or response to the grievances of students which has nearly taken two years despite the student's daily outcry.
Our efforts to get a comment from the Deputy principal of the institute Dominic Mubangizi were futile as he declined to speak saying that he was still in an important meeting.
However, the Kabale regional police spokesperson Elly Maate said they have agreed with the school administration to temporarily close the institution for two weeks to pave way for the administration to iron out students' grievances.
Maate added that the police will maintain its deployment at the campus in Rutooma Village, Northern Division Kabale municipality, until normalcy returns to the institution.