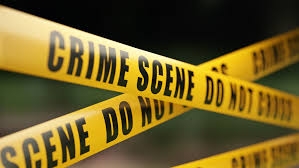 40-year old Kabale man in police custody for attempted murder and suicide
By Nathan Bahangwa
Kabale – The Police in Kabale is investigating circumstances under which a 40-year old Agrey Turyamwisimira allegedly attempted to murder his mother Peace Turyatemba by hitting her with a hoe, and after he intended to commit suicide by setting himself ablaze with paraffin but was rescued and rushed to Kabale Regional Referral Hospital with serious burnt wounds all over the body.
This incident happened on Monday at their family home in Kihoko Village Muyebe Parish Buhara sub-county Kabale district. The suspect's mother was rushed to Rushoroza Hospital in Kabale municipality where is being treated.
The motive for which this was done is not yet known but reliable sources revealed that the suspect at times behaves as if he has a mental problem because this is the second time he has set himself a blaze trying to commit suicide.
The Kigezi region police spokesperson ASP Elly Maate said that the case of attempted murder and attempted suicide was registered at Kabale central police station under SD number 54/27/03/2023 and investigation are under the way.