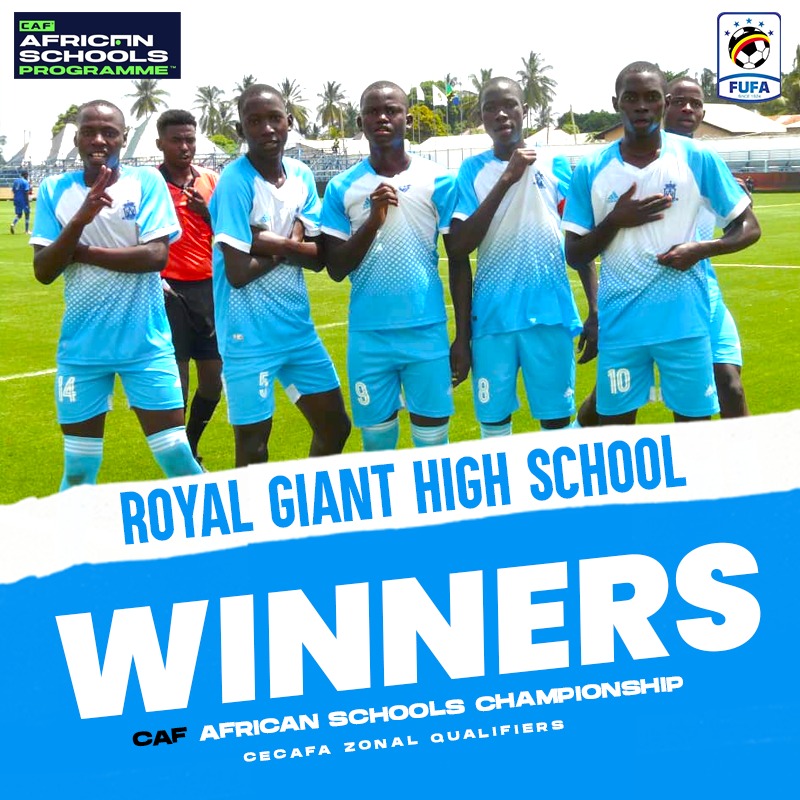 Visa issues fails Royal Giant High School to make it to South Africa
By Emmanuel Sekago
Kampala – Whoever cursed Uganda is yet to die; it's really absurd that the country's representative Royal Giant High School has failed to fly to South Africa for the inaugural CAF African Schools championship.
The draws were completed on Tuesday for the inaugural CAF African Schools Football Championship finals with intriguing first round groups in both the boys' and girls' competition as the race to be crowned continental champions in Durban, South Africa began.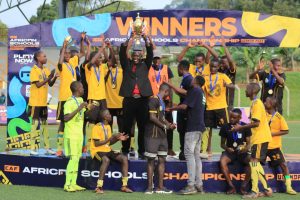 Royal Giants High School who qualified us CECAFA zone schools champions in the boys' category held in Dar-es Salaam, Tanzania last month were drawn in Pool B alongside, Salima Secondary School (Malawi), Complexes' Scolaire Ben Sekou Sylla (Guinea) and CEG Sainte Rita (Benin).
The team was meant to have traveled as earlier as April 2nd but due to the delay in visas, they couldn't make it in time and not even the Ministry of Education and Sports, Federation of Uganda Football Associations (FUFA) and National Council of Sports (NCS) could come to their aid, but where there is success they are the first to show faces and brag how they helped teams.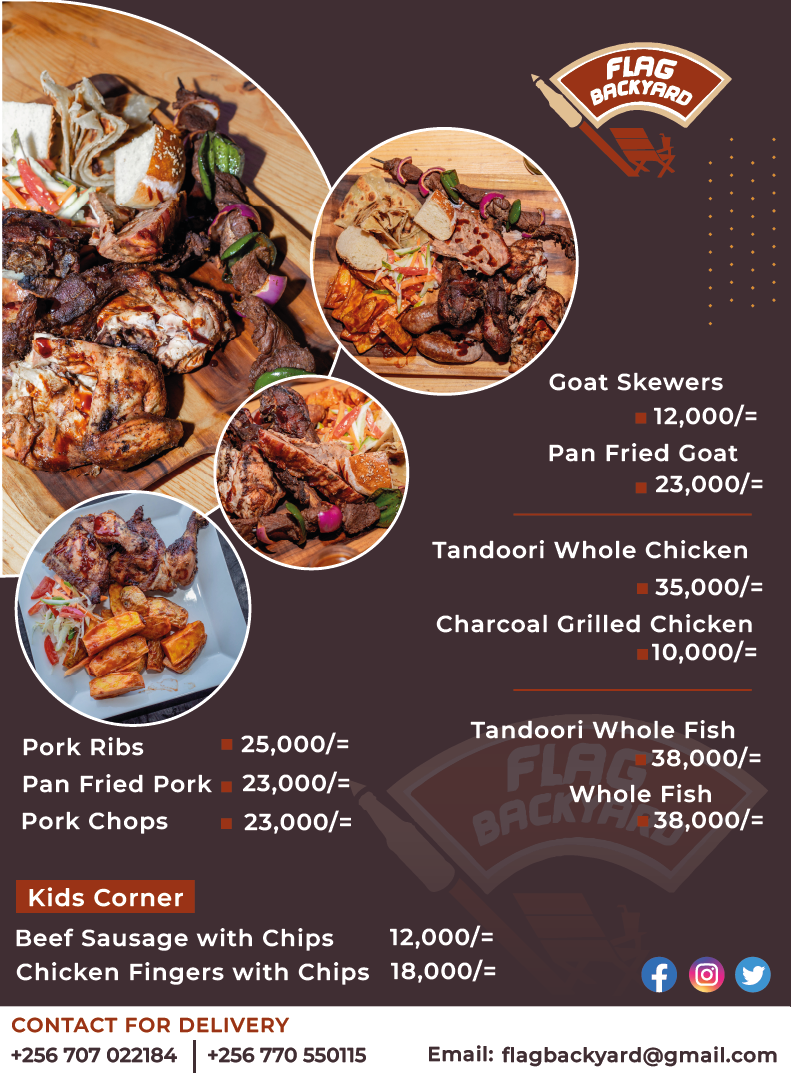 It should be noted that the competition started today (Wednesday) at the King Zwelithini Stadium with consecutive matches in the boys and girls events involving South African sides with Clapham High School taking on CS Horizon of DR Congo at 9am (7am GMT) in the first match in Group A in the boys competition, while fellow hosts Edendale Technical School, who are from the KwaZulu-Natal province, played against CECAFA champions in the girls category, Tanzania's Fountain Gate Dodoma Secondary School at the same time.
It is the same format in the girls' competition. Scan Aid from Gambia are the third team in Group A, while Group B contains CEG Mfilou (Congo), Anse Boileau (Seychelles), CEG Colby (Benin) and Ecole Omar IBN Khatab (Morocco).
The group stages and semifinals in both events will be completed on Day 2 of the competition on Thursday, with the third-place play-off and final to be staged at the Sugar Ray Xulu Stadium on Saturday. Friday will be a rest day.
Meanwhile, the Motsepe Foundation donated USD10m in prize money for the tournament, making it comfortably the richest school's event on African soil. The winners of the boys' and girls' competitions will receive USD300,000 each. The runners-up will receive USD200,000 and the bronze medal winners take home USD150,000.
"For us this means the world. This programme is about rebuilding Africa," CAF General Secretary Veron Mosengo-Omba said. "We give the chance for our kids to meet each other, a player from South Africa meeting a player from Gambia to grow a friendship between them.
"This a major programme that we have put in place. It is the final of the tournament. We started with the domestic level and then the regional level from our six zones in Africa. This is a dream come true, to create this type of Pan-African competition."
"We want to produce the best players, of course, but also the key is giving our youth the chance to play football and take a step forward in their life. We have had 400,000 children participate this year, maybe there will be some who will play at the FIFA World Cup in 2030."
South Africa's Minister of Sports, Arts and Culture Mr Zizi Kodwa said the country was delighted to host the CAF African Schools Football Championship.
"We are elated as the government of South Africa, and on behalf of His Excellency President Cyril Ramaphosa, to host this prestigious inaugural event," Kodwa said.
"Sport is not just a game; it builds communities and friendships. School sport has a role to play in promoting peace on the African continent. It is an extremely important part of education; it is not an extramural activity only.
"Some of the best athletes in the world are the products of school sport, we believe Africa's time is now."