Shame NCS takes deceased Mukalazi for Islamic Games in Turkey
By Emmanuel Sekago
Kampala – In December 2022, Wallnetnews was the first news site to expose the dirt and corruption at the National Council of Sports (NCS).
We published under the headline: "NCS cash bonanza takes new twist: How accountant and internal auditor allocated themselves allowances without travelling to Turkey."  We also unearthed how National Council of Sports submitted an accountability that it paid athlete ASP Joshua Kiprui Cheptegei the Birmingham, Commonwealth games 2022 allowances Shs7,580,000 yet he never participated in the games and even wrote to Uganda Athletics Federation informing them that he was not going to participate in the games.
In our first episode, we also revealed how the late Michael Mukalazi,  a former worker of NCS was paid Shs95m yet he never traveled and was hospitalized at the time.
what we reported sparked off investigations into NCS operation. If you recall, we concluded by informing you of what transpired at the Commonwealth games, and Islamic games in Turkey.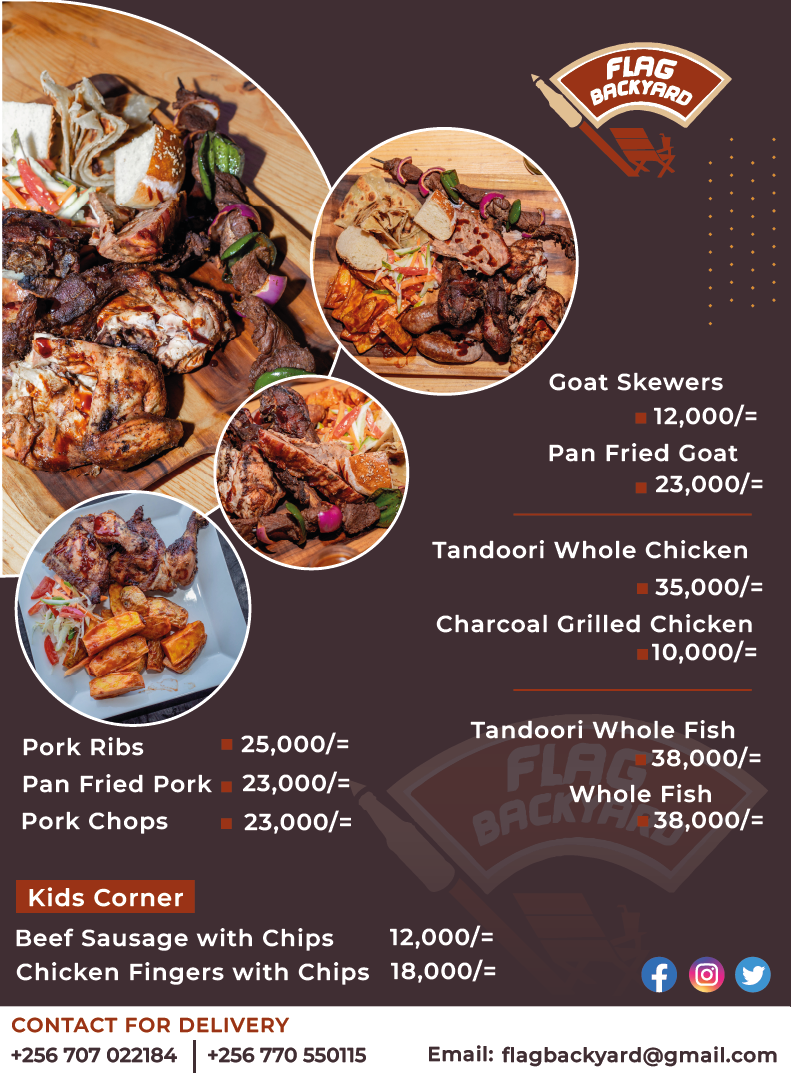 December 9th 2022, was the commemoration of the anti-corruption day with the theme: "Citizens must own the war to eliminate corruption – it is their war." Where the Minister of Justice and Constitutional Affairs Norbert Mao graced the occasion held in Ibanda district representing the head of state flanked by the inspector General of Government Betty Olive Kamya.
We further revealed the officials who traveled for Islamic games and received allowances for 8 days at a rate of USD650 each that included, Dovic Daisy Nassuna UShs9,292,000, Juliet Oyulu Otto Shs19,292,000, Namisi Derrick Shs19,292,000, Odongo Sammy Shs19,292,000, Tucungwire Raymond Shs19,292,000 and Kiiza Ibrahim Shs12,350,000.
In our underground investigation, we told you of a one Ibrahim Kiiza who works at NCS as accounts assistant on the document that was seen by Wallnetnews, received Shs12, 350,000 as allowances for the Islamic games in Turkey but surprisingly, he never stepped foot in Turkey for the games.
Another person called Tucungwire Raymond who works with NCS as acting senior internal auditor received Shs19,292,000. One was left to wonder where both put the allowance government monies allocated to them yet they did not travel?
Finally the select committee of parliament yesterday (Tuesday) April 4th 2023 presented the report after investigations in National Council of Sports operations, and all our assertions have been validated. We are not noise makers as we had been portrayed by some friends.
The Select Committee of Parliament report seen by Wallnetnews, on the NCS accountability they presented for the 5th Islamic Solidarity 2022, Konya, Turkey games between August 9th to 18th  shocked the nation.
According to our investigations on item (uniforms) that cost a sub-total Shs85,650,000, shows all the figures escalated more than three times by attached Annex "F."
On the Same attached annex "F", NCA surprisingly told the committee that a one late Mukalanzi Micheal (RIP)  traveled to the said competition, yet he was fighting for his life (bedridden) at Mengo hospital at the time, and later on passed on, but they claim he traveled and received Shs19,292,000.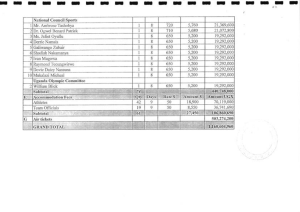 Another scenario is of a one Kiiza Ibrahim who received Shs12,350,000 and never traveled, but was not included on the accountability.
It's high time that the Inspector General of Government(lGG) conducted an in-depth investigation into the corruption inside the National Council of Sports. Watch the space for more !