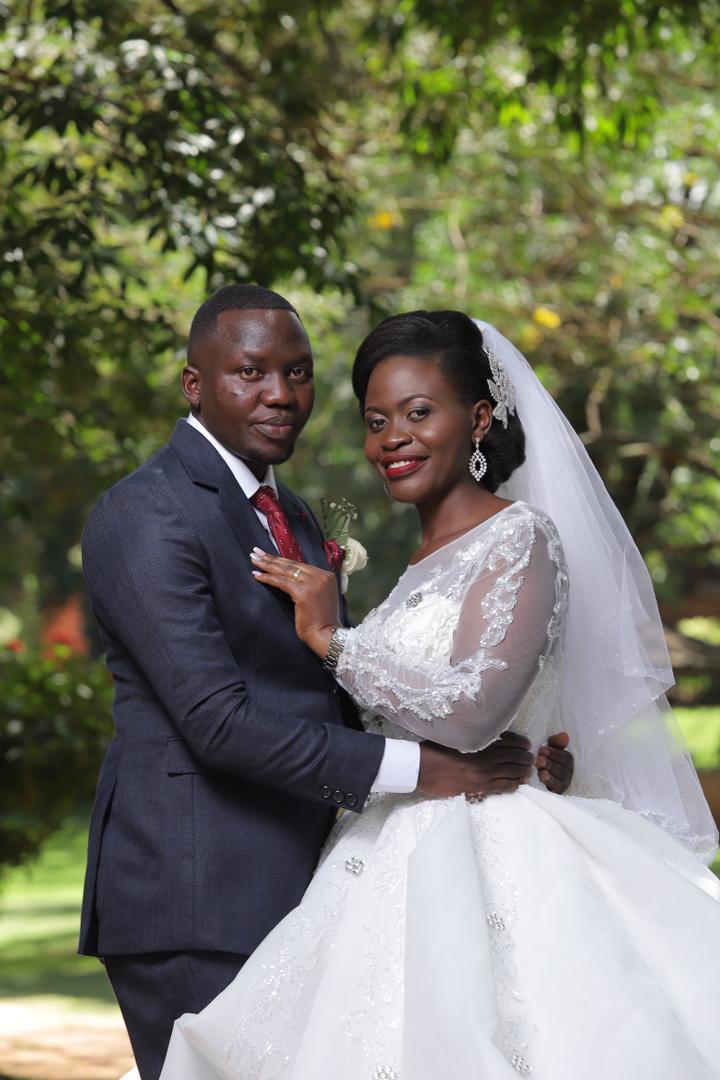 Glamour as Crown Beverages Boss Ainebyoona says I do to Bestie Shillar
By Our Reporter
WallnetNews/Kampal— There was another reason to parte over the weekend as Crown Beverages company (Pepsi) boss Benson Ainebyoona tied the knot with his better half Shillar Birungi. The couple exchanged their marriage vows on Saturday at St. Francis Chapel Makerere University. They thereafter hosted their guests to a sumptuous dinner that was punctuated with all kinds of drinks and eats at a reception organised at Eliana Hotel in Ntinda, a suburb of Kampala.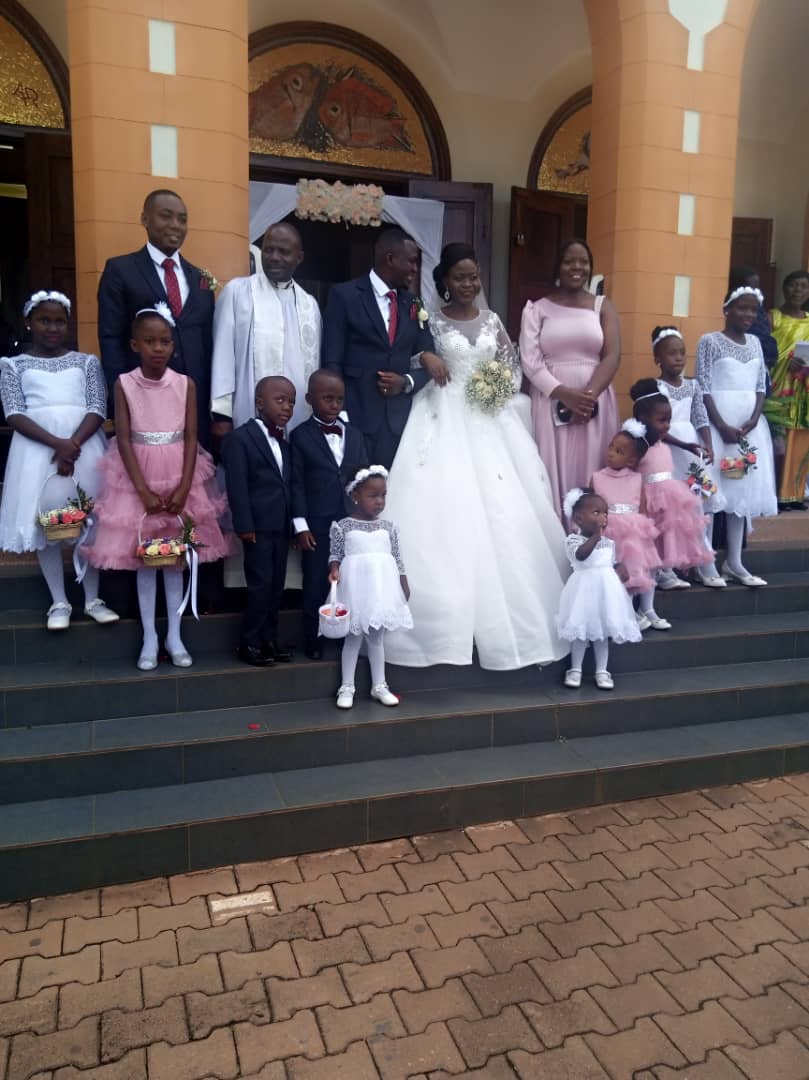 Benson says their love life has been a poetic one adding that one love event led to another. Both Benson and Shillar first met at Benson's elder brother's home way back in 2017 and a magical feeling happened. However, the shy Mukiga in Benson kept waiting in a silent mode.
It was such a magical moment that left Benson holding his love winning cards close to his chest not until on Saturday when he released the winning Ace card to soupy Shillar.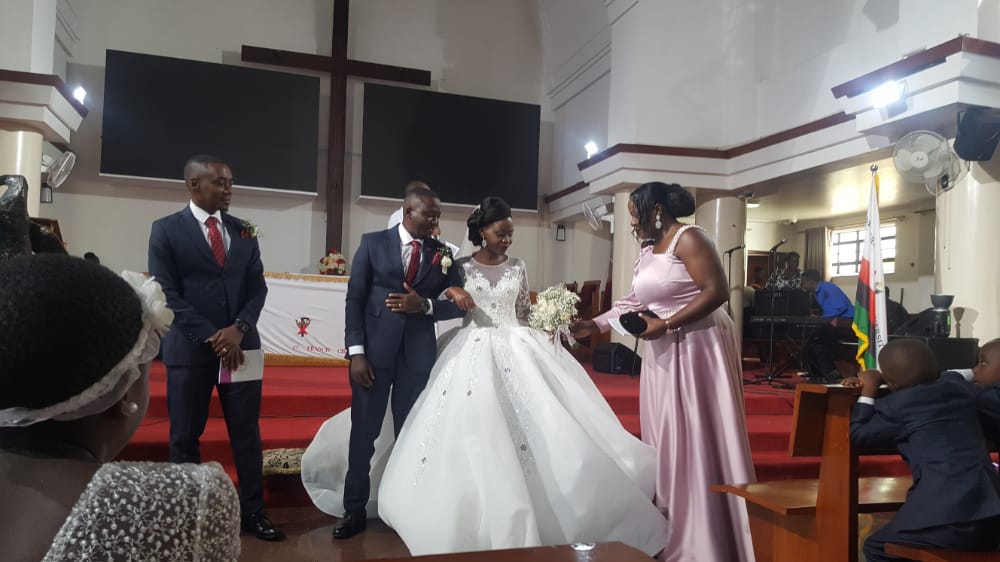 "Our first date was at my Masters' graduation Dinner, just like at our wedding; RockaMilley was the entertainer of the day. We connected from there," Benson told our reporter.
Shillar has been working with Mildmay Health Services whereas Benson works with Uganda's biggest beverages company, The Crown Beverages (Pepsi) as it's assistant Human Resource Manager.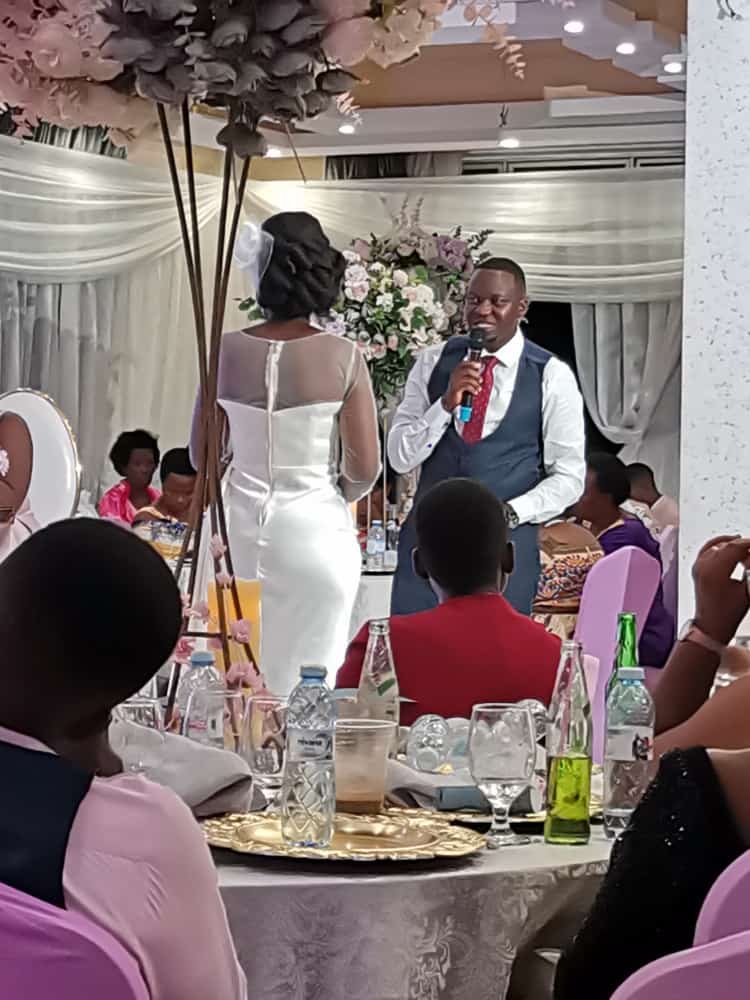 Benson says he was attracted by the soft tender heart and simple nature of Shillar. She was so passionate and kind and above all, a God fearing lady, " he says.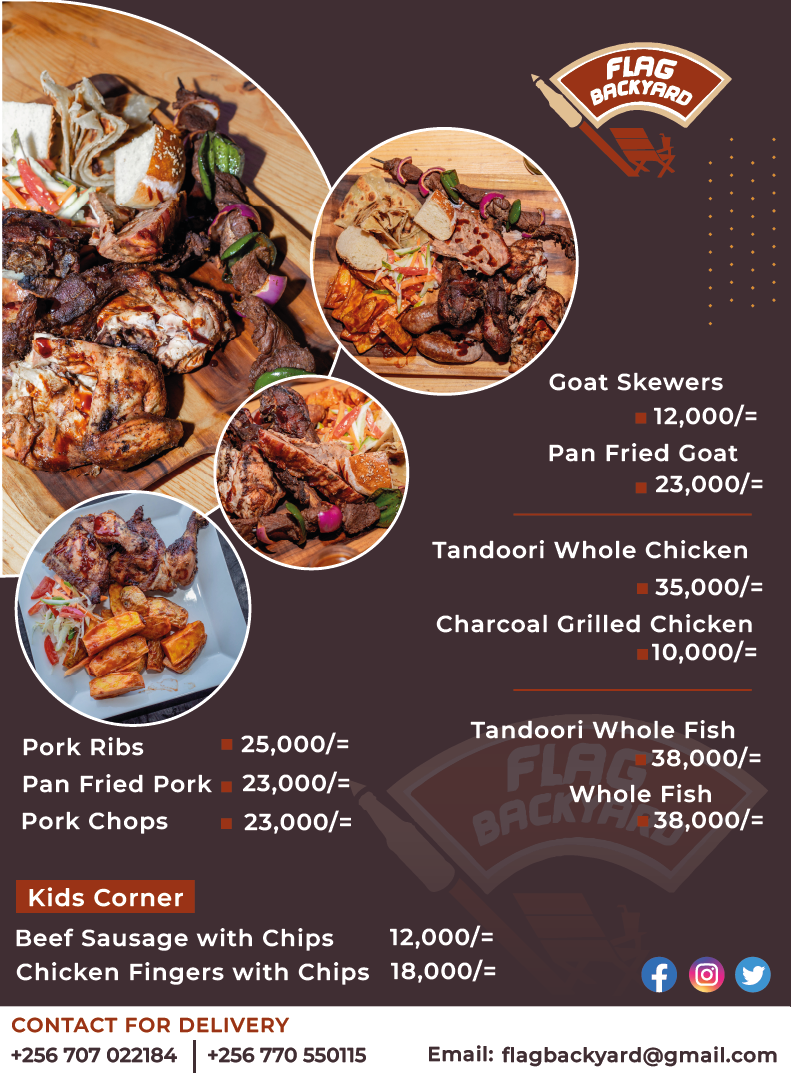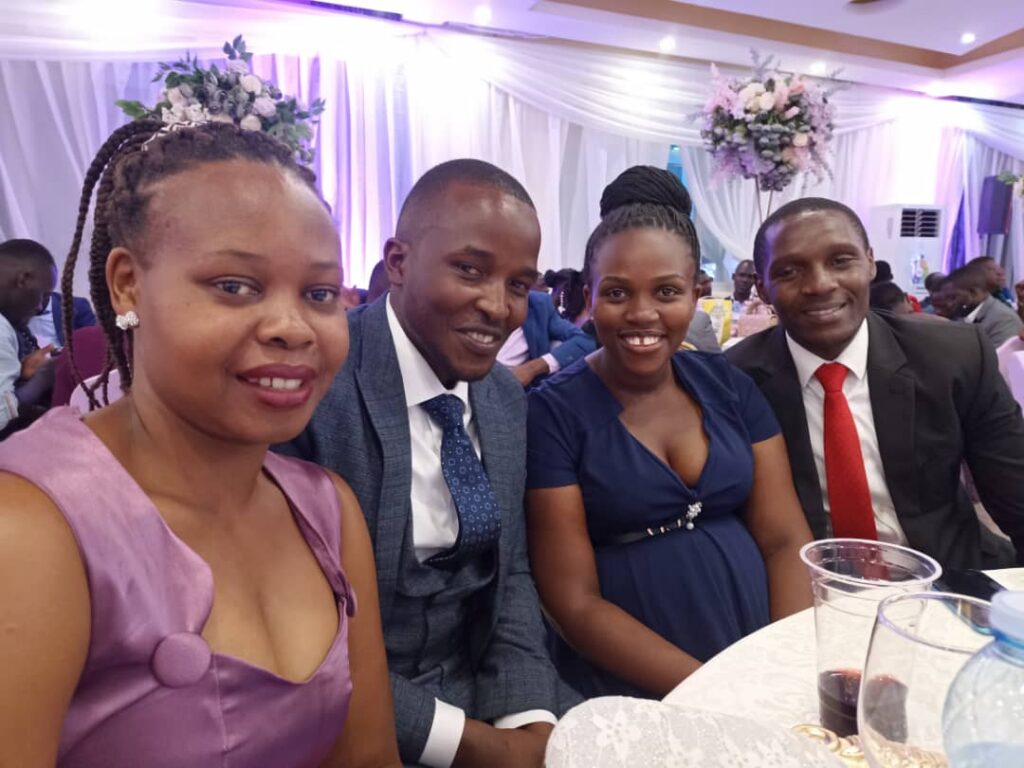 Benson adds that Shillar could make him laugh and smile when no one else could and she was a source of encouragement and motivation whenever he was down. "Why can't you kneel down and thank God for such a beautiful kind woman. The only noble thing to do was to bring her before the presence of God and we become one," Benson told our reporter in an interview.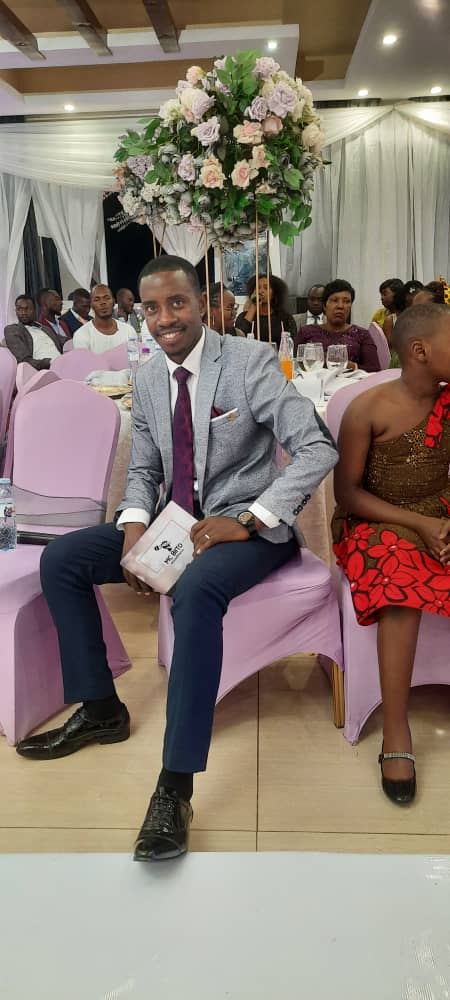 Guests were however left mesmerised when the Mukiga man poured out Shakespeare literature love poem to the Shillar which left her with uncontrollable tears of love for close to 30 minutes. "In darkness, we lit the candle Trekked far apart only to be so close
And today we ink another beautiful chapter in the most ever amazing book, The loved and Loveth
The fight when all odds were against us was like Liverpool's fight vs Ac Milan in 2005, everyone had written them off they emerged champions
Today, the crown gets a permanent inscription of your name
When we thought the shoes could not fit, Today we are in accord , we were wrong, like Radio and weasel we are fitting
Deep down in our hearts, daily in our devotions and all through the fights, we have kept on, the destination is love.
Welcome to this flight.
Ours is to continue to explore the love, live the love and for the love of it, I will always bring you a Pepsi on my way home" Benson whispers this sweet love poem to soupy Shillar.
WallnetNews reporter was in attendance and we bring you the pictorial of the wedding.