Muhoozi Correct on Relationship between Sports and National Security
By Our Reporter
By Jjagwe Robert
WallnetNews/ Opinion| – Last week at his Birthday Party, Lt. Gen. Muhoozi Kainerugaba stated that government needed to invest more in the Ugandan Sports Sector. He added that if young people are left so free and idle, they can easily channel their abundant energy into activities that can destabilize the nation. It does not require sophisticated research to know that most acts of national instability are caused by idle youths whose minds are the devil's workshop.
Idle youths are a very fertile ground for recruitment into subversive activities. The real problem for Uganda is that our population is now composed of over 70% youths most of whom either have no jobs or are grossly under employed. No sector today can absorb these youths massively, quickly and meaningfully other than Sports because no Hotel, Hospital, Plantation, Farm, Refinery, Bank or Factory can be set up faster than a Sports Club.
Almost all employment sectors or ventures require huge capital, time and advanced training in order to be able to take up the unemployed youths massively. Setting up a Sports club only requires availing of an appropriate venue, purchase of the necessary equipment and a coach. Within 1 month a sports club can be set up. Last year in October, my own sport of Table Tennis created 9 new Table Tennis clubs and for close to 2 months we helped parents keep their children engaged in our sport.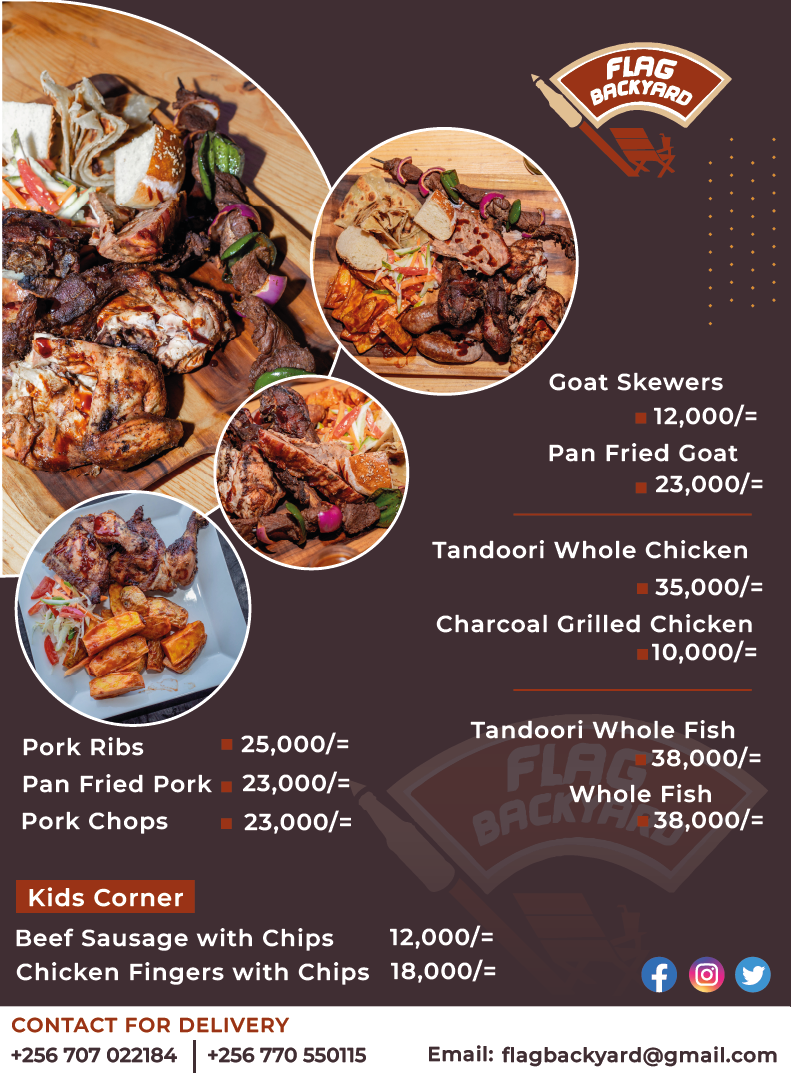 Almost all parents were relieved to see Table Tennis occupy their children's idle time. If it wasn't for our desired targets, we could have even enrolled up to 400 new players into that October program. This is just one example in one sport of how fast Sports can mop up Youth Idleness. The Sports Sector of Uganda has been neglected for a very long time with terrible under funding. Last year alone Sports was allocated only 10.2 billion Ugx which was about only 0.02% of Uganda's 40 trillion Ugx Budget.
Many people believe that Sports is just a fun and recreational activity and yet the Global Sports industry now stands at over 700 billion US Dollars in total value and indeed some of the most admirable and richest people in the world today are Sports Men. What I want to tell Gen. Muhoozi and all our fellow citizens today is that part of the enrichment of the foreign sports men is the failure to fund our own Sports Sector better. This has left the western world much more developed than ours to the extent that our countrymen and ladies would rather pay to watch foreign Sports than our own local Sports.
Ugandans spend over 100 billion Ugx per year paying money in form of subscription fees to DSTV, Star Times TV, Azam TV, etc. so that they can get to watch foreign sports. The DSTVs need this money to be able to purchase the rights to show foreign sports in Uganda. This money alone is 10 times more than the government allocation to the entire Sports Sector of Uganda which is quite disturbing. The overall impact is that our poorly funded local Sports is not attractive enough to our own citizens and with such little funding, we cannot even afford to put it on TV.
Absence of Ugandan Sports on TV then leaves Ugandans with no choice but to watch the foreign Sports which is on TV and very attractively so. In essence therefore as a country, we are impoverishing ourselves by allowing our own citizens to get obsessed with Foreign Sports including some Sports like Formula 1 which are even non-existent in our country. They only exist and have gotten some people crazy about them just because they are on TV and yes, very beautifully so.
Lt. Gen. Muhoozi is therefore very correct to state that our Sports Sector needs better funding. He is even more correct to add that if left unoccupied the youths of Uganda do present a serious threat to National Peace, Stability and Security. Now that I have also added the problem of Self impoverishment, let us all hope that the people who allocate money in Uganda are listening very carefully to our cries and General Muhoozi's foresighted request to fund the Sports Sector better.
Our National Council of Sports (NCS) has requested for just about 96 billion Ugx to help unlock the true potential of the Sports Sector. It is good that our fellow citizens in Parliament also seem to be listening well this time. It is our prayer that NCS is given these funds by Parliament and we can all heed to General Muhoozi's advice, stop our self-impoverishment and most importantly also help keep our own selves safe by diverting idle youths into the only sector that can absorb them fast enough but also meaningfully i.e. Sports.
*The Writer is the Secretary General of the Union of Uganda Sports Federations and Associations (UUSFA) and President of the Uganda Table Tennis Association (UTTA)*