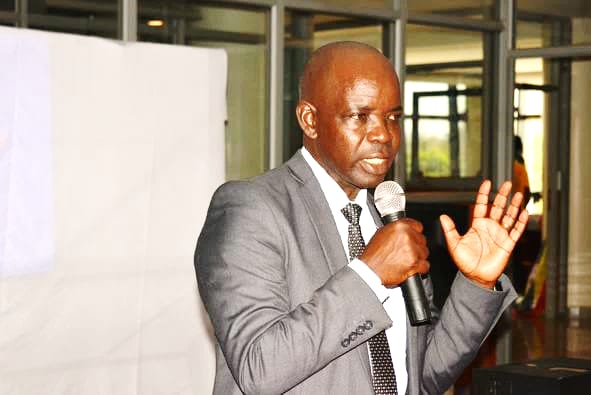 Change Of Mind: Why Okanya Must Not Go Unopposed
By Our Columnist
It has been said that only a fool does not change their mind. And because of the definition of who a fool is, I choose to change my mind under duress of its definition.
On Sunday, I drummed up support for the wonderful Mr. Okanya to come unopposed to the table of presidents. A small number of people, within their right of expression, thought otherwise. I was taken aback by their opinions but respected them after the real president showed unmatched humility when he reached out to both winners and losers, in a " we all have enough space". He showed that he is the president that loves both the winners and losers in the same way. What a fatherly figure! No wonder the USSSA till now is the only space that is unified in purpose and has not broken under the weight of intrigue and dishonesty.
This Monday morning I passed by the secretariat, one of the hall marks of good presidency that have been borne of Mr. Okanya, to find out the winners from various areas throughout Uganda. And am proud to call on anyone that wants to stand against Okanya to do so. Democracy is a good thing, I now have been persuaded to believe. with the benefit of foresight, I am confident beyond doubt that we will have a democratic landslide victory, actually a humiliation. 99%of the persons from the grassroot elections are in our camp! And we must us them democratically to win against someone, but also to send a message on how strong we are made. How are we the opponent's are and how it was a bad mistake to hide behind democracy?
Going through the regional names, it gives us much pleasure to announce to all voters, that this election is ours to lose! So, in the name of democracy you have a chance to pick applications without any fear from anyone, because currently it will be nice to have an opponent who at the end of this process will not only be called opposition but also will be vanquished. What we need now is
1. To know who that ungrateful person is,
2. To have somebody to beat as we celebrate the landslide and humiliating victory.
3. To welcome them home after their humiliating loss.
Next I will publish the list of all our voters, region by region.