Uganda to start direct flights to Nigeria in August, says Nigerian Envoy
By Andrew Cohen Amvesi             
ARUA. Uganda Airlines is set to start direct flights to the Federal Republic of Nigeria on August 15, 2023, the Nigerian High Commissioner to Uganda, H.E Ismail Ayobami Alatise has said .
According to Alatise, the move follows months of discussions aimed at breaking trade barriers between Uganda and Nigeria.
"Why should Uganda and Nigeria not do business together? Yes, we know that there are challenges but these challenges are not permanent. There are things that we can work on, there are things that we can remove. One of them is the fact that Uganda is a landlocked country in East Africa while Nigeria is in West Africa but in this modern age, all these transport barriers are now being brought down," Alatise said.
"So, despite the fact that Uganda is landlocked, it doesn't have a sea very close, we can make use of air transport but because we do not have direct air service between our two countries, that has been one of our major reasons why the trade between us has been low. But I want to hint to you now, about this very good news that come 15th August of this year 2023, the Uganda Airlines will begin to fly direct to Nigeria," Alatise said to a thunderous applause in Arua on Saturday.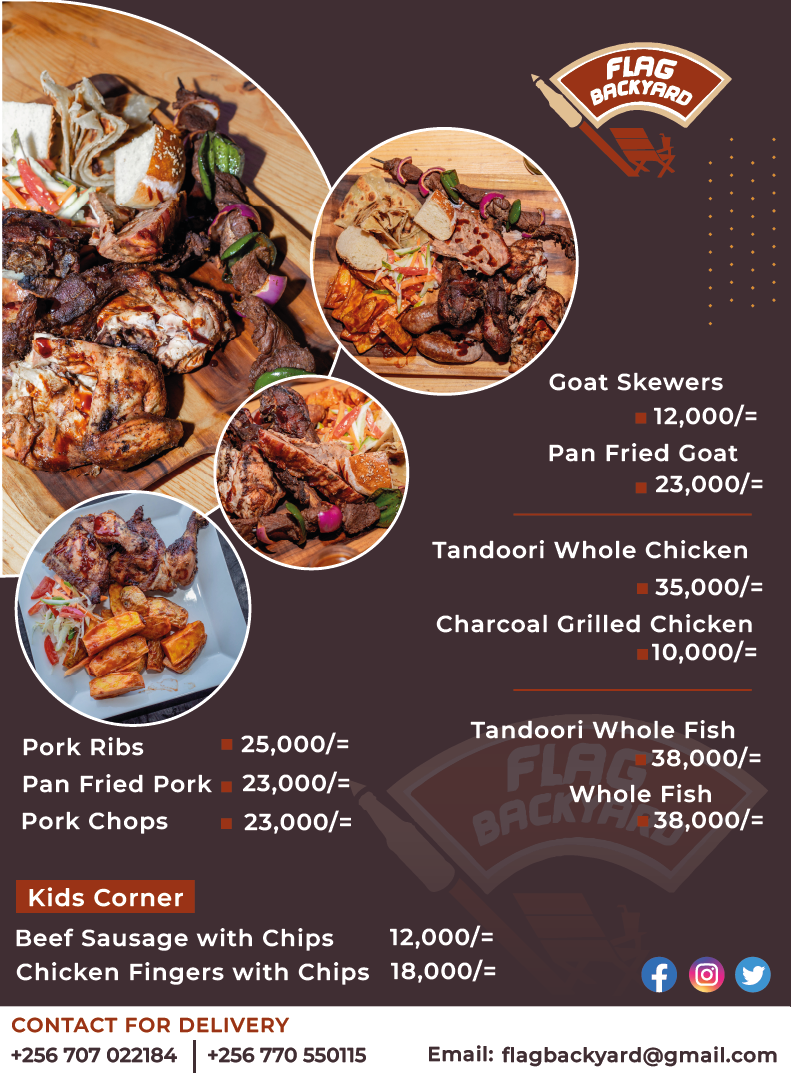 The High Commissioner was in Arua city meeting the city officials led by Jackson Atima Lee Buti, the Arua Central Division Member of Parliament (MP) and the business community under the Uganda National Chamber of Commerce and Industry, Arua branch.
Alatise later on Sunday held a meeting with over 200 Nigerian nationals living in Arua city, majority of whom are doing business in the city.
But while meeting Arua leaders, Alatise noted that in February, the Nigerian Minister for Aviation came to Kampala with a large number of delegates and met with their counterparts in Uganda to look into the bilateral agreements between the two countries.
Alatise said later on 26th this month, a delegation was in Nigeria from Uganda Civil Aviation Authority and from there, he was called by the Manager in charge of Commercial department and Airline that they have now agreed at the meeting that on 15th August, they will begin to fly.
"And after that, we are also working on a Nigerian Airline that will also start flying to Uganda. So, by the time we have this, you know that – that barrier of transporting goods and persons between our two countries would have been removed to a greater extent because you can easily use the cargo service of these airlines to transport your goods wherever you produce them from," Alatise remarked.
"You can send them to Nigeria, you can also bring what you produce in Nigeria to Uganda so that when next you enter any of your big or small supermarkets and shops you begin to see…oh, this one is made in Nigeria, this one is made in Uganda and any time I go to such shops in Abuja or Lagos, I begin to see Uganda made goods, so we begin to grow our economies and that way our trade will improve. So, we are working towards all these and the issue of tariff barriers, our principals are looking into that because they know that we just have to do this if we really want to integrate our economy," Alatise stated.
The Commissioner asked the people of Arua to use the opportunity to identify the goods they can export to Nigeria in a bid to make more money.
In his remarks, Atima said the direct flights from Uganda to Nigeria will now be very easy if the Arua Airfield is upgraded to a bigger Airport to make the people of West Nile fly their goods direct from Arua to Nigeria and also bring things from Nigeria to be sold in Arua.
"For example, Nigerians have good quality clothes like Kitenges that can sell very well in West Nile, that can sell very well in Uganda and neighboring countries. So, our government needs to do something about expediting the upgrade of this Airfield. I implore the Ministry of Works and Transport to take this seriously because Arua city is now a business city," Atima said.
He observed that being a business city, Arua city will bring a lot of revenue to this country through the inter linkage of trade between Uganda, Nigeria, South Sudan, DR Congo and the Central African Republic.
"I want to appreciate and thank H.E the Ambassador of Nigeria to Uganda for starting this move of meeting all the cities in Uganda and making this relationship to grow so that our two countries can now formerly work together, promoting Pan Africanism to promote trade between these two countries. So, with the support from the government in upgrading this Airfield into an Airport, I think Arua will flourish," Atima said.
Richard Edemacu, a businessman in Arua city also commended H.E Alatise for the good cause of linking the business community in Arua to their Nigerian counterparts.
"My brothers and sisters here present, let us take this cause in good faith. There are many things we are going to learn from Nigeria and there are many things we are going to learn from these interactions. It is very rare for a whole Ambassador to come and meet a congregation like ours. This is a new move in the life of Arua city and this has come to happen because of the good leadership of our Member of Parliament, Hon. Atima Jackson," Edemacu said.