Abi ZARDI seed technologies excite West Nile farmers
By Andrew Cohen Amvesi
ARUA. A section of farmers in the West Nile region were on Friday treated to excitement after receiving seed technologies and cassava chippers from Abi Zonal Agricultural Research and Development Institute (Abi ZARDI) in Arua City.
The technologies worth shs52m were donated to the selected farmers in a bid to address the challenge of seed gap so as to improve yield productivity and production levels in the West Nile region.
The donated technologies include; six cassava chippers each costing shs6m, NABE 16 Beans, NARO bean 1 and Bean 2, Maksoy3N, NAMCHE 5 Rice, VETIVA Grass, 10 Mubende goats and Longe 5D maize.
According to Clement Peace Ejua, a research officer at Abi ZARDI who doubles as the program leader technology promotion and outreach, the above technologies were selected because of their superior attributes.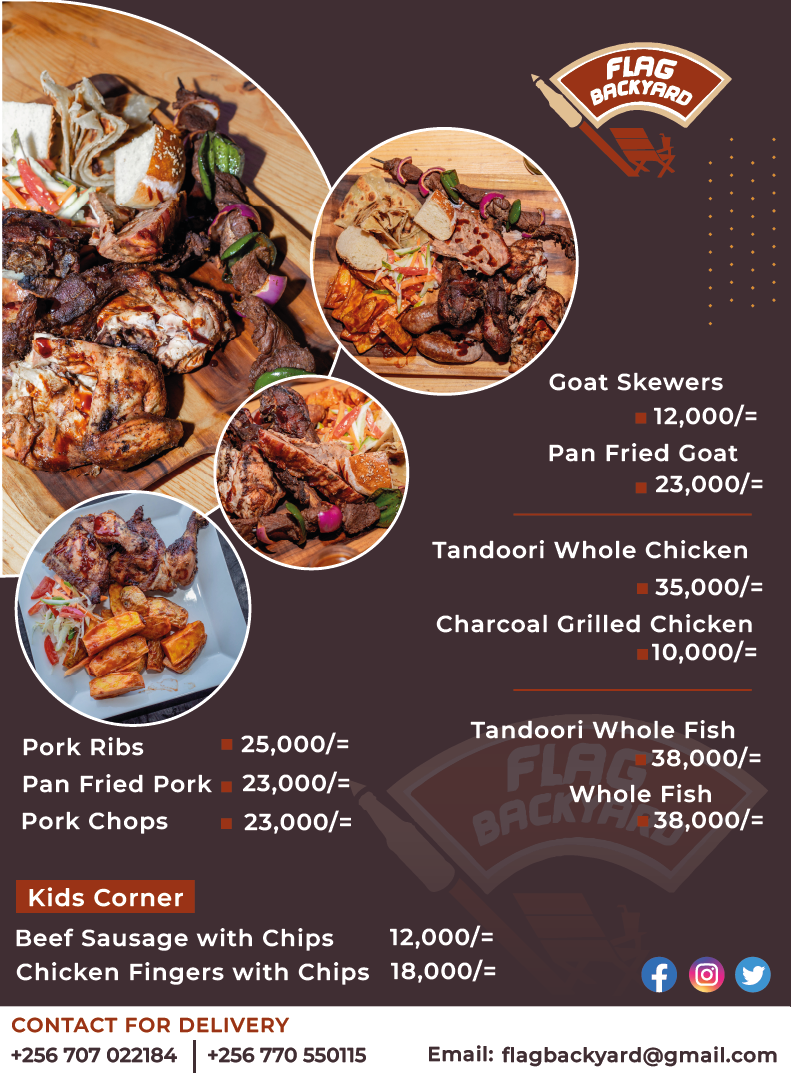 "In West Nile, we have been having a challenge of seed gap and this intervention was specifically targeted to bridge the challenge of seed gap in the region and specifically why we have selected these technologies is because of their superior attributes," Ejua said.
"One, we have the Mubende goat; it has a superior advantage over our local goats because the carcass weight is well above 30-35kgs, then the special attribute the skin has for the leather industry and the nature in which it can withstand the harsh weather gives us a superior choice among other local varieties," Ejua added.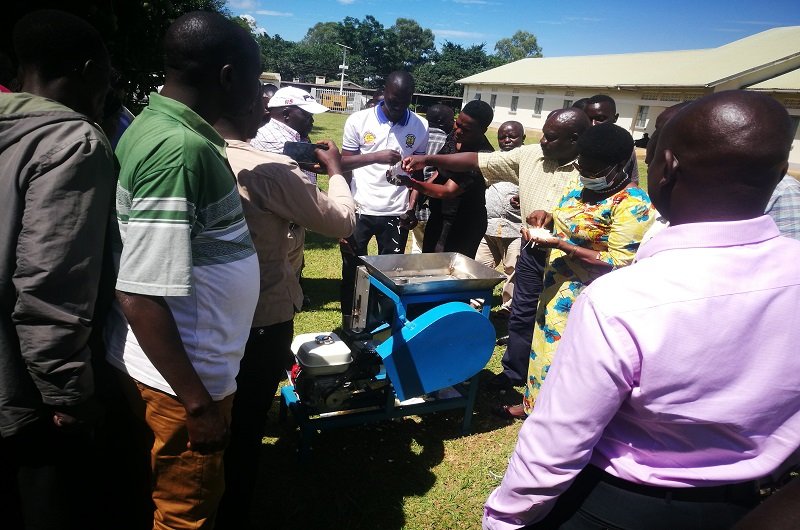 He said they have also given out a series of crop seeds including Longe 5D maize which is nutrient enhanced especially, targeting malnourished children.
"We also have the NARO Bean1 which has a yield potential and it can withstand drought. We had NABE 16 beans and NARO bean 2 among the bean varieties. With rice, we are promoting the upland rice called NAMCHE 5 – in an acre if you maintain and manage it well, you can get over 20 bags and the other technology we promoted is also the VETIVA grass which has various uses including fencing, you can use it for extracting special oil that can be used to relieve pain and it can also be used in the craft industry. For Cassava, we are promoting NAROCAS1 but today, we are specifically interested only in promoting the chippers because value addition has been very critical in the area," Ejua explained.
"The selection of the beneficiaries is supposed to be across the West Nile region but we realized that we needed to break the beneficiaries into two; the first lot is where we have started today, then the second lot will be in July/August this year. All the technologies given out cost shs52m and we think if all the seeds given out are put to good use, we projected 104m in the first year and in three years' time, it will have a multiplier effect of shs312m in the community. We think that if farmers are empowered this way, our technologies will go and address the seed gap, improve the yield productivity and production levels will also improve in the region," Ejua said.
After receiving a cassava chipper on behalf of 472 members, Frank Onaba, the chairperson of Angal producers' cooperative society limited in Nebbi district commended Abi ZARDI for the effort and support extended to the cooperative.
"NARO Abi ZARDI came in when we had just started the cooperative in 2020. By 2021, they came and supported us with four acres of cassava that was NAROCAS 1. We didn't have that variety, they are the ones who introduced it to us and as we were approaching 2022, we ended up planting 67 acres of cassava. They also went ahead to introduce to us the VETIVA grass and taught us how to do soil conservation and also value addition, and on top of that, today they have handed over a machine (cassava chipper) to start the journey of whatever they have been teaching us. I think this is a very great milestone. NARO Abi ZARDI, we are so grateful as a cooperative," Onaba said.
Rev. Fr. Robert Ojama, the Parish Priest of Ajia Catholic Parish in Arua district who also benefited from the technology expressed gratitude to the government of Uganda for the intervention, saying it is necessary to always empower the local people.
"It is necessary to empower our people especially for me as a Priest, it is very dangerous to work with a community that is very poor – that is so begging and whatever. These days we were in fact relying on donors, but in the world in which we live, we could be self-reliant. If the Christians are not empowered, different activities can not progress and we can't realize any development in the Church. Now these kinds of interventions help the Christians to support their homes," Fr. Ojama said.
Zena Driciru, the chairperson of Agan women group in Manibe Ward, Ayivu Division in Arua City said they are going to ensure that the Mubende He goat they have received mounts the She goats in their farm so as to produce new breeds of goats characterized by increased physical size which will be of benefit to all the 15 members in the group.
But while presiding over the function, Alice Akello, the Arua Resident City Commissioner (RCC) warned the farmers against the sale of the technologies received.
"We are going to follow you up to find out what you are doing with what you have been given. Don't go and sell them outrightly, sell them after multiplying them, we shall follow you up! I want to thank Abi ZARDI for promoting government programs," Akello said.