Over 200 People Participate In Uganda-South Sudan Business Forum
By Our Reporter
Juba– The Republic of South Sudan and The Republic of Uganda are holding their first Joint Business Forum in Juba, South Sudan under the theme "Enhancing Bilateral Trade and Investment through Industrialization and Infrastructure Development."
The business forum and exhibition are being held at the Beijing Hotel, Juba. The forum was opened by, H.E Kuol Mawien the Minister of Trade and Industry, Republic of South Sudan.
Speaking during the opening ceremony on Tuesday, the Ambassador of Uganda to the Republic of South Sudan, H.E Brig. Gen. Ronnie Balya stated that the core objectives of the Joint Business Forum are to promote commercial and investment interests, improve the welfare of citizens and further bolster bilateral relations between Uganda and South Sudan, among others.
The Private and Public Sector stakeholders from South Sudan and Uganda are engaging in open trade discussions with the view to identifying ways of enhancing investment opportunities, enhance already vibrant trade relations between both countries, and consequently improve the livelihood of their people.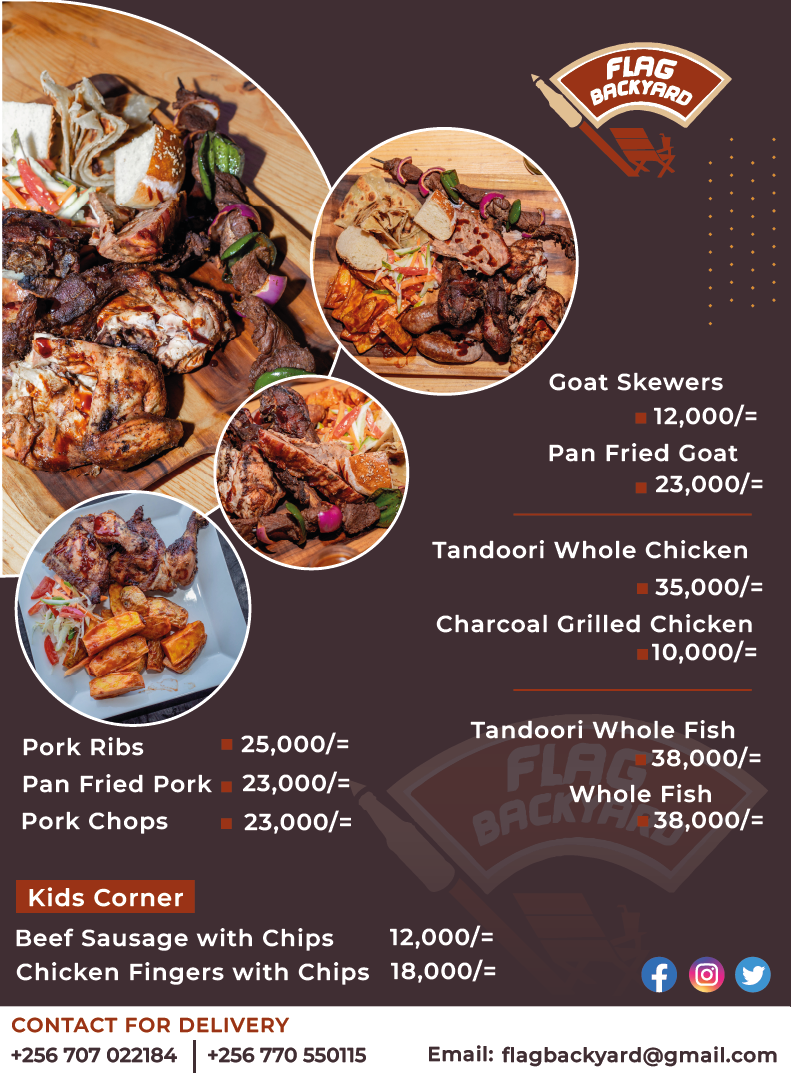 South Sudan is one of Uganda's largest trading partners. In 2021, South Sudan and Uganda traded goods worth $389M according to the Bank of Uganda report not considering the large volumes of informal trade that happens across the borders of the two countries. Uganda's exports to South Sudan amounted to 482.46milliom US Dollars, while imports from South Sudan were 10.25 US Dollars. This amounts to 37.34 percent of Uganda's exports within the East African Community.
The forum will create enormous benefits for both countries including employment opportunities and a larger market access for both goods and services.
The South Sudan-Uganda Business Forum is a private sector-driven event where more than 200 delegates are participating and over 30 businesses are exhibiting products from the sectors of agriculture, agribusiness, cosmetics, arts and crafts and services such as banking, telecommunications, among others.
There is information sharing, working sessions, such as presentations, panel discussions, business-to-business, and Government-to-Business interactions focusing on opportunities and solutions to identified challenges of conducting business.
In his remarks, the Chief Executive Officer, Private Sector Foundation Uganda (PSFU), Stephen Asiimwe informed that business players are in Juba to discuss advocacy, network, explore new opportunities, showcase products and services, engage, and share experiences, as well as understand the interventions required to strengthen the business ties between the two countries. He highlighted the target sectors as follows; trade and commerce, mining sector, tourism, textiles, and oil and gas.
The South Sudan's Ambassador to Uganda, H.E Simon Duku Michael noted that "Uganda & South Sudan have strong ties and vibrant historical relations. He added that "the Geopolitical significance of the business summit is absolute and a strategic channel that will improve trade relations and grow the trade ratings for both countries."
H.E the Ambassador further added that South Sudan is one of Uganda's major trading partners in the East African Community (EAC).
He noted that exports from Uganda to South Sudan have increased at an annualized rate of 46%, from US$17.3 million in 2012 to US$ 357 million in 2020. He observed that the balance of trade is in favor of Uganda. The top imports of South Sudan from Uganda are foodstuffs such as, grain, sorghum (US$38.7M), cane sugar and chemically pure sucrose, in solid form (US$35.9M). He further added that Uganda remains the main entry point of imports to South Sudan and emphasized the need for infrastructure development to improve connectivity between the two countries.
The Joint Business Forum is co-organized by the Government of South Sudan and the Embassy of the Republic of Uganda in South Sudan in partnership with the Ministry of Foreign Affairs and other Ministries, Departments and Agencies from Uganda. It was co-sponsored by Centenary Group, EcoBank, MTN South Sudan, mGURUSH and Trademark East Africa.