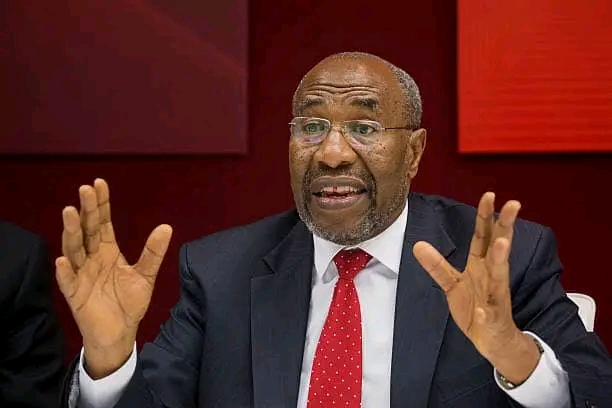 Rugunda underscores role of think-tanks in Uganda's economic development
By Evans Najuna
Kampala – Former Prime Minister of Uganda Dr. Ruhakana Rugunda who doubles as special envoy in the office of president has outlined the role of think-tanks in Uganda's economic development. Rugunda was on Thursday last week interacting with a group of Ugandans during a fundraising dinner organised by Uganda foreign affairs relations under their umbrella of Uganda Council of Foreign Affairs Relation (UCFR) at Fairway Hotel in Kampala.
According to Dr. Rugunda; it is knowledgeable and healthy for particular people in an area to meet, interact, exchange and generate ideas that would help in sectors' policy formulation. He added that it's also another important way of a fashionable expression about things that are moving very fast.
He reminded them that, back then at the time of independence, Africans were more less partly ahead, adding that countries have essentially invested substantially in human resource and capital development through think-tanks.
Think-tanks have done a lot of work in advising the course of direction of governments. Rugunda noted that, it is also true that at the time of independence, Uganda as a country had a lot of people who were knowledgeable. However, countries like Singapore were near where we are. He explained that, Africa could have done better and in this respect.
He said that some of the leaders have been not equal to the task, adding that some of them have championed the information of people with knowledge while others have been looking for people with knowledge.
Rugunda noted that in Uganda, especially during the time of Idi Amin, if one distinguished his/herself as an outstanding person, they would be equally sentencing themselves to death. He added that he wouldn't like to go into much detail but gave some examples of former Makerere University Chancellor Frank Kalimuzo,  Arch Bishop. Janani Luwum, and former Chief justice Benedicto Kiwanuka.
He stated that, Uganda started sinking away as many Ugandans who qualified to human personnel found themselves in different parts of the world like Harvard University and other parts of the world.
This according to Rugunda was partly to acquire new knowledge and others to make sure they were not killed by the regime. He said that this was another factor of in-depth insecurity that made Uganda stagnant.
He added that in such situation Uganda couldn't catch-up with any other country. Rugunda believes that Uganda now has a good environment, and said that people should take advantage and ensure to take part in it.
He further explained that, apart from insecurity and leadership for the case of Uganda, the country later took a lot of time in armed struggle to which at that time the country could have taken to develop.
 Rugunda conclusively said that Uganda is now under good leadership and there's no running away because of peace. He advised for deep thinking especially on issues of security, economic development, foreign affairs among others so as to plan for the country.  "Therefore your input would harness Uganda scoring 90% in foreign affairs relations management instead of 80%." Rugunda said.
The same event was attended key notable figures like; Lt. Gen (Rtd) Ivan Koreta who is the Board chairman of UCFR, Ambassador (Rtd) Francis Katana, Chief Executive Officer UCFR, Head of Honorary Consuls Maria Odido, Head of Kampala Advocates, and Malawi Honorary Consul Dr. Charles Kallu Kalumiya, Mawogola North Member of Parliament Shartsi Kutesa Musherure and the Indian community in Uganda headed by a one Azah.