HOT SPRINGS CAFÉ AND LOUNGE TO BOOST LOCAL TOURISM IN SHEEMA
Located along Kitagata – Kagamba Road near Kitagata Hot
springs, Hot Springs Café and Lounge is a home away
from home for those who want to unwind and dine in the
countryside far away from the noise of the city.
It was officially opened on 15 th April 2022, with many
guests hailing from Sheema district and greater Ankole
gracing the function.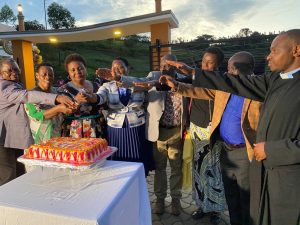 The Chief guest Hon. Rosemary Nyakikongoro thanked the
director Can. Charles Aine for choosing to develop his
own area and rallied all people to come and support the
business.
"I personally will always bring my visitors to the Hot
spring and after to the Café and Lounge for stomach
balancing" said Hon. Nyakikongoro.
Hon. Juliet Bashisha of Mitooma, Retired Commissioner
of Police Afande Laban, Mr. Hannington CAO Kamwengye,
Mayor Kitagata Town council, Clergy were also among the
notable guests who graced the function last Friday.
Can. Charles Aine; the Director of the lounge said
that he saw it important to bring things that people
thought can only be found in Kampala to his area. He
says he decided to put such after seeing people who
come to the Hot spring but fail to get where to sit,
relax, eat and drink from as he added: "I had wanted to
have only Chai and Coffee here but by peoples demand, I
decided to also put up other drinks as well."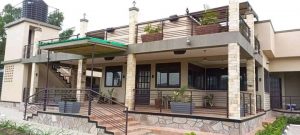 He further said that he set up the business in his home
district following the President's campaign of people
developing the areas they come from.
Hot Springs Café and Lounge is used for meetings,
coffee and Chai, other drinks, accommodation among many
others; services that will spur the growth of local
tourism since many people will be coming from the
capital city to visit the hot springs in Kitagata and
use the services of the café and lounge when in the
district.