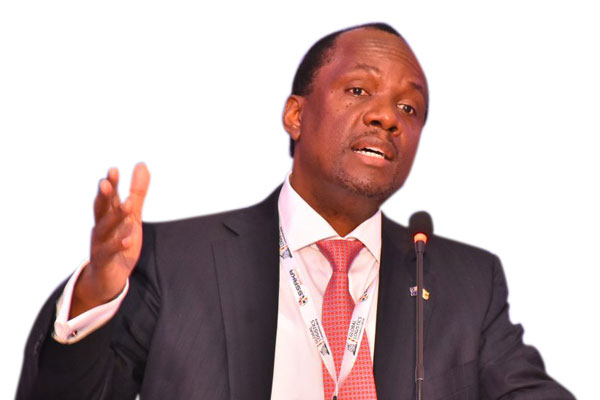 Tycoon Bitature Scoffs At social Media Critics.
By Admin
City business tycoon Patrick Bitature has come out to unleash fire to  social media critics concerning the $30m loan deal he acquired from Vantage Capital, based in South Africa.
According to Bitature,  the last few days  have been very tough for him at a personal level and for the group as a whole as they made news for all the alleged wrong reasons.
In the Statement he released on Sunday, 22nd May, he said that with no doubt as a businessman and one always looking for new pathways. "I knew that one day these kinds of headlines would cast a cloud over decades of hard work. As you all know today, we live in a world of 24 hour news cycle full of opinions, suspicion and innuendos. For that make no judgement and hold no grudge," it stated.
Bitature added that these legal and commercial issues have arisen in their financing and these are being addressed and when the moment is right, "I will speak to them. No doubt these are tough challenges I am responsible for and are challenges I will face and resolve. Social media is not the place to resolve these issues" said Bitature.
In the statement, he assured all the staff on the frontline of service, customers, suppliers adding that they are the clients that they open for business and ready to serve as they have done for the last 25 years. "As one of our proverbs says 'No matter how long this dark night may be, a bright morning will come'. Be assured of my resolve to continue making our contribution to the transformation of our country". he said.
A long-running fight between businessman Patrick Bitature and Vantage Capital came to the  limelight last week when the lender was seeking to auction the jewels of Bitature's real estate empire in Kampala.