Our Chairman Must be Interdicted Over Misuse of Office Funds-Suspended Executive Committee
By Byamukama Libino.
KABALE
Kabale District Traders has petitioned office of the RDC over Mismanagement of the group affairs by their chairperson Mr Munyarigoga Ezra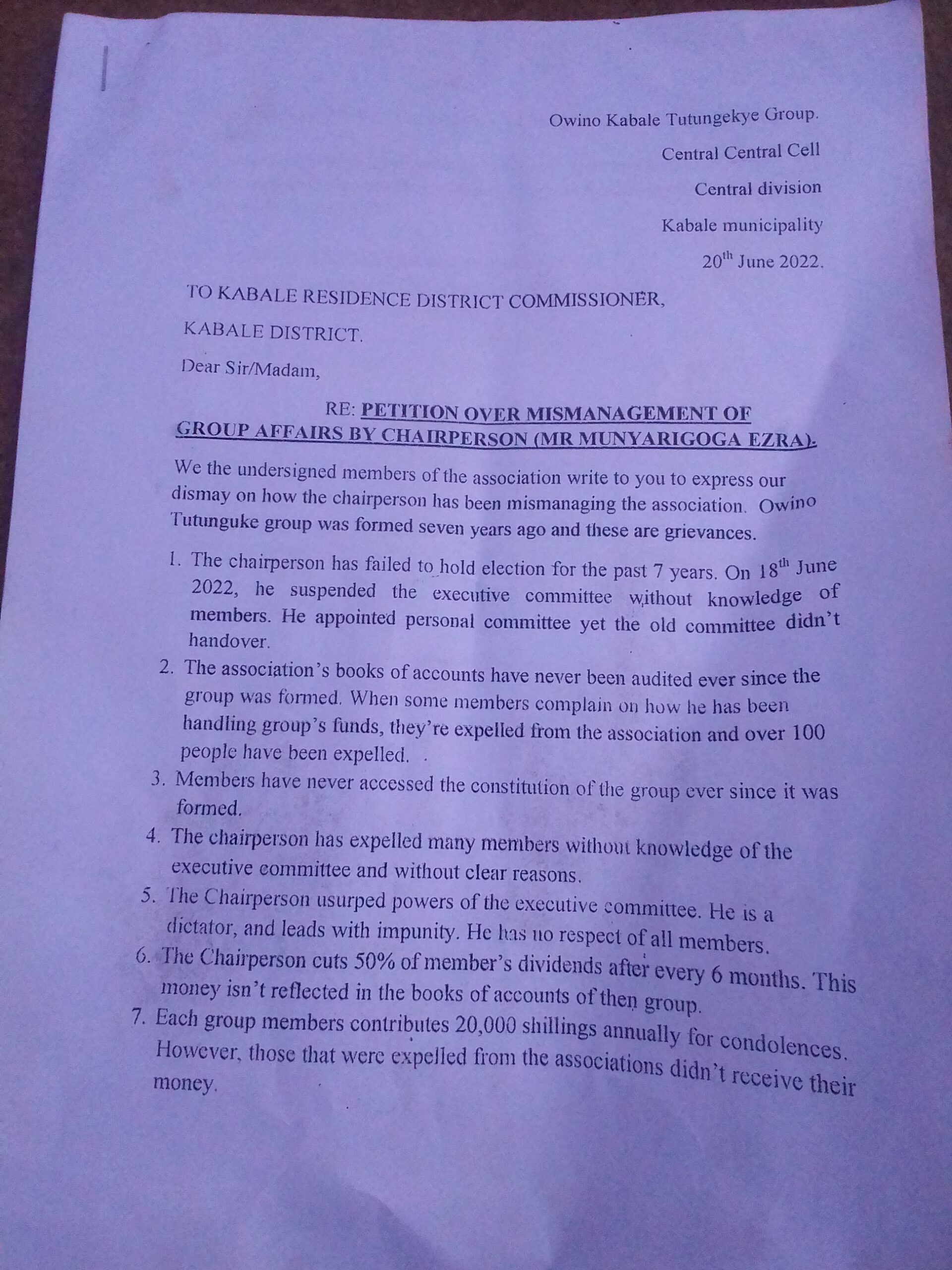 In a letter dated 20th June 2022, Traders in kabale town under their group Owino Kabale Tutungukye Group in central division Kabale Municipality petitioned the kabale Resident District commissioner Mr Godfrey Nyakahuma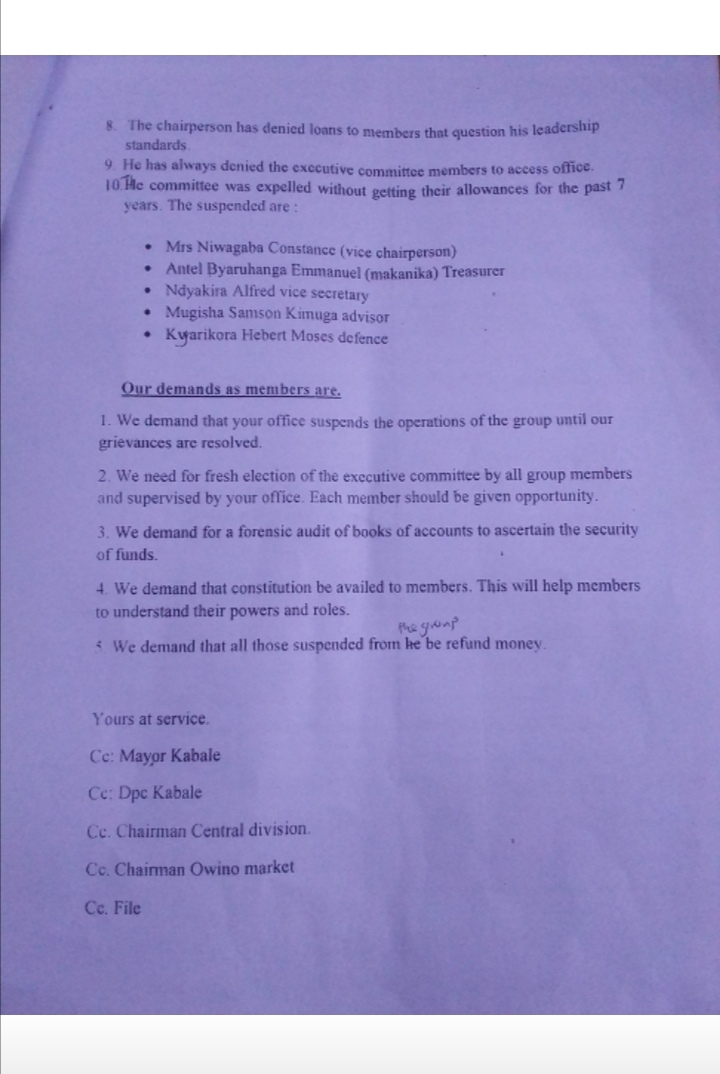 In their letter, the aggrieved traders accuse their chairperson for failing to hold an election for the past 7 years, suspending his executive committee without knowledge of the members and appointing personal committee without the handover of the old committee.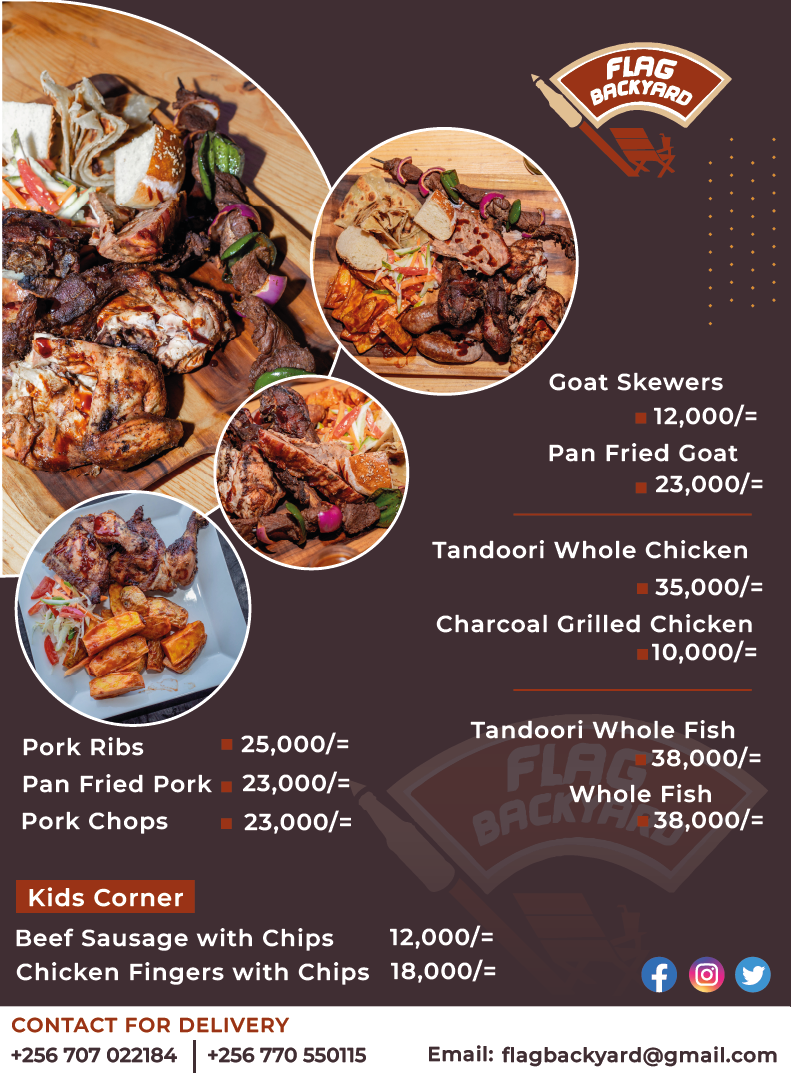 They say the association books of accounts have never been audited ever since the group was formed and nor had the members accessed the constitution
They further accused the chairman for denying loans to members that question his leadership standards nor allow the executive committee members to access the office.
Among the executive committee members who were suspended without clear reasons and who has not handed over include Mrs. Niwagaba Constance (vice chairperson), Antel Byaruhanga Emmanuel commonly known as Makanika (Treasurer), Ndyakira Alfred (vice secretary),Mugisha Samson Kimuga (Advisor) and Kyarikora Hebert Moses (defence)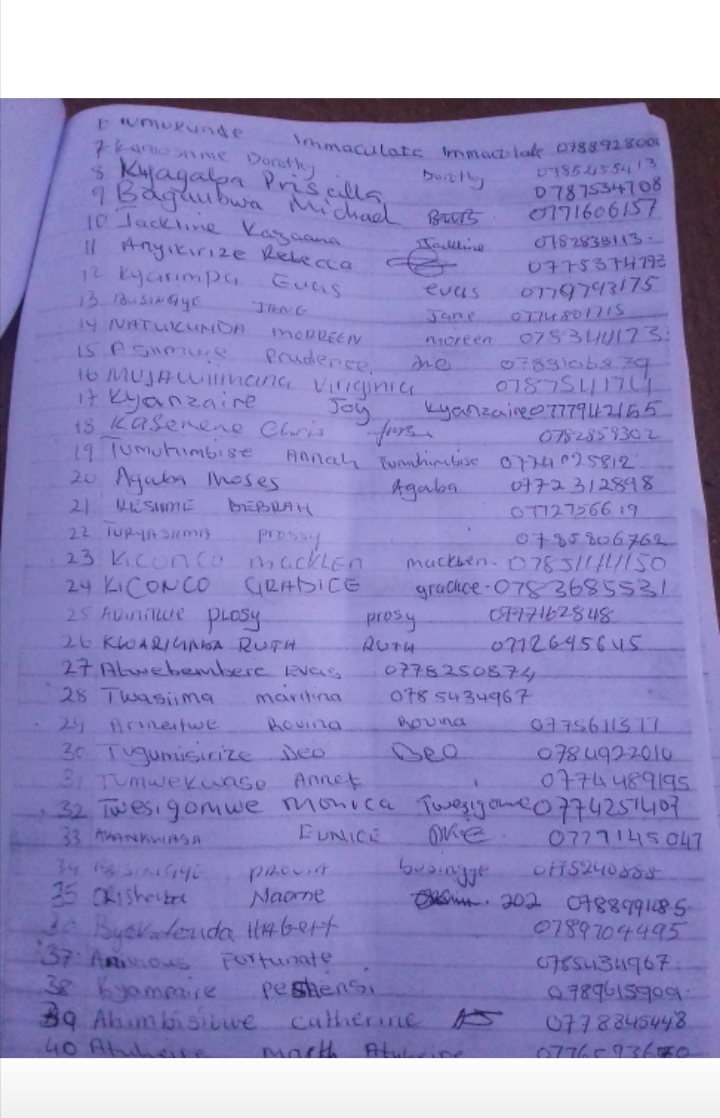 Traders demand the office of the RDC to suspend the operation of the group until their grievances are resolved.
They also demand that all those suspended from the group be refunded their money, constitution be availed to the members and forensic audit of books of accounts to ascertain the security of funds.
Speaking to our reporter at Owino Market in central Division Kabale Municipality, the aggrieved and suspended members of the group Mrs. Niwagaba Constance (vice chairperson), Antel Byaruhanga Emmanuel (Treasurer) and Atwemembere Evas said that Disagreements among the executive committee is the order of the day .
They added that they were surprised on seeing Munyarigoga Ezra (chairman) electing the executive committee without knowledge of other members and suspending members without clear notice.
In his defense, the chairperson of Owino Kabale Tutungukye group Mr Munyarigoga Ezra accused the suspended members for having practiced things that had wanted to let the group collapse.
He added that on several occasions he has caught them red handed trying to steal the group's money.
Munyarigoga added that he even called a general meeting requesting members to elect another executive committee but the accused committee opted to work with him rather than going for an election.
He added the accused members never turned up for an election that was held on 18th June this year. He termed the allegations being said as lies.
He however admitted to be keeping all the books in his office including those for the treasurer, secretary among others
Munyarigoga termed the suspended executive committee as serial defaulters of the group and vowed to arrest anyone trying to tarnish his name in public and in front of members who voted for him.
the group started in 2015 and has total of over 500 members