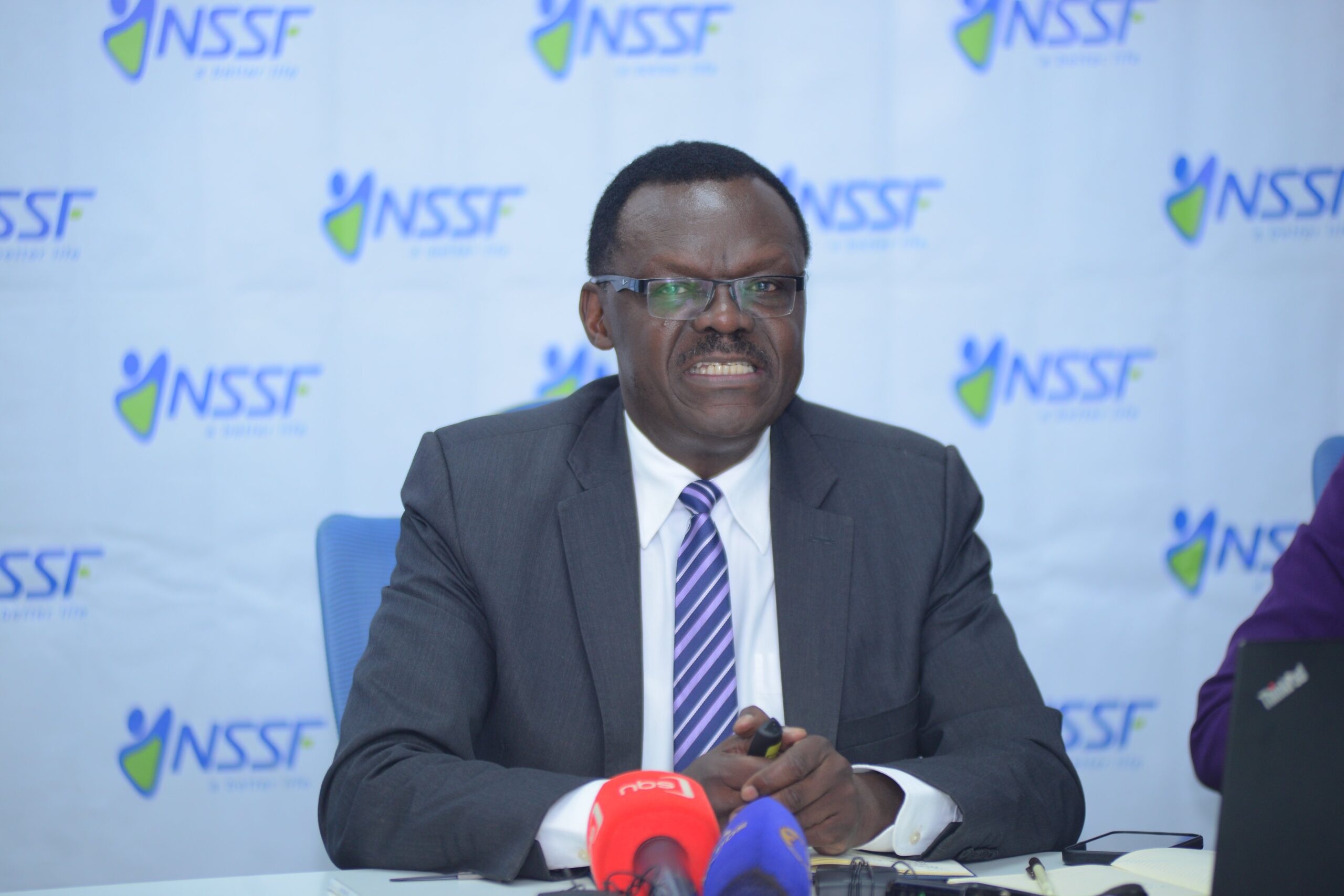 Forget the noise, NSSF is hitting the right numbers – Ayota speaks out
By Wod Omoro
 Kampala: The National Social Security Fund (NSSF) Uganda is on track to achieve its key performance targets for the Financial Year 2022/2023 after its contributions collections and realized income grew by 22% and 17% respectively for half year as at end of December 2022 according to Acting Managing Director Patrick Ayota.
Speaking to journalist on Wednesday from Workers House in Kampala while declaring the Fund's half-year performance, Ayota said that half-year contributions collected by the Fund topped Ugx786b, compared to Ugx643b over the same period last Financial Year.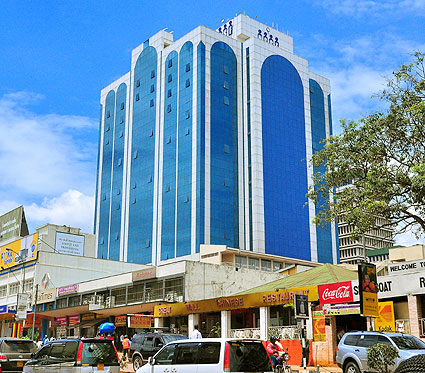 Realized income also topped Ugx1.054t in December 2022 from Ugx900b over the same period last Financial Year, driven by higher interest rates on Fixed income investments.
"This half-year performance, which is better than what we achieved over the same period in the previous Financial Year puts us in a very good position to achieve our 2022/23 targets. It also shows that our members – both employers and workers have trust in the Fund as their social security and savings partner," Ayota said.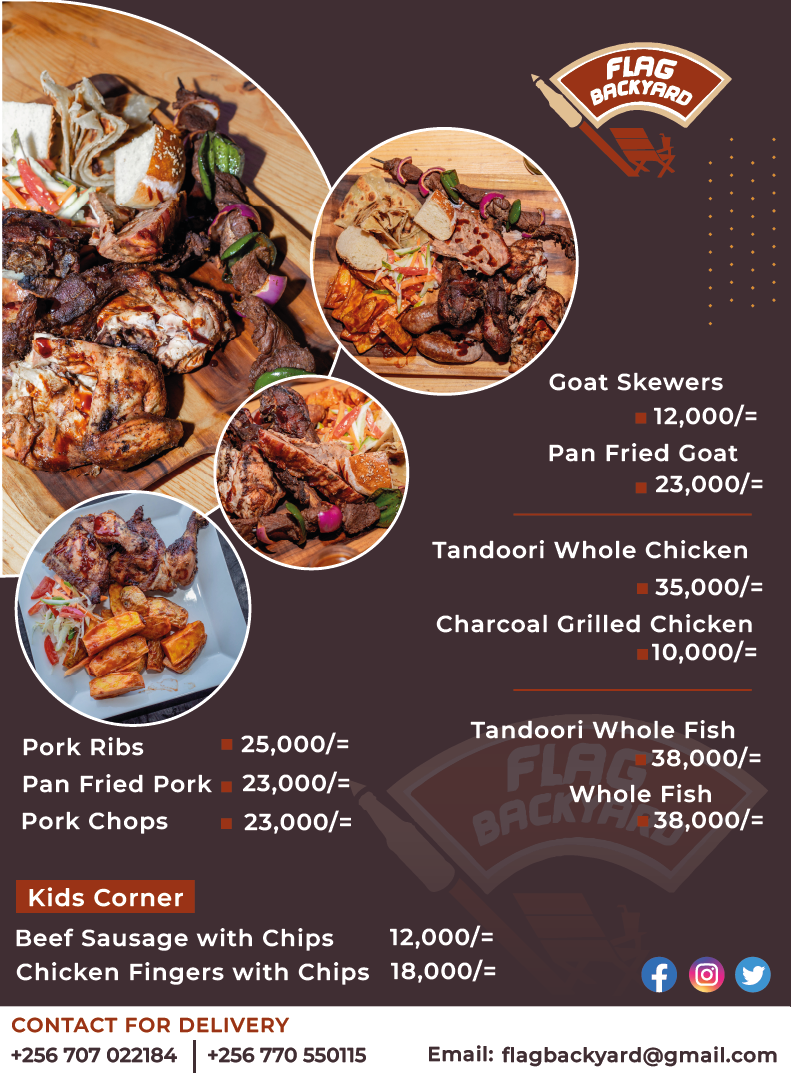 The Fund registered 2,078 employers and 67,277 contributors respectively over the last 6 months.
The Fund Asset size also increased from Ugx17.65t in July 2022 to Ugx17.88t in December 2022. Although the rate of growth reduced compared to the same period last Financial Year, the reduction is attributed to increased benefits payout.
NSSF paid Ugx712b over 6 months in December 2022 compared to Ugx364 billion over the same period in the previous Financial Year.
"The increase in benefits payments does not surprise us because this is the trend in the first half of the year because qualifying beneficiaries tend to wait for interest rate declaration at the end of September every year before they submit benefit claims. That is why in the month of October and November following interest declaration, we paid Ugx217.9b and Ugx208.6b respectively," Ayota added.
Commenting on the planned initiatives to recruit savers from the Small and Medium Enterprises (SME) and informal sectors, Ayota said that the Fund is ready to fulfill its mandate following presidential assent to the National Social Security Fund (Amendment) Act 2022.
He said that the Fund will roll out a recruitment plan after the issuance of the Regulations by the minister of gender, labour, and social development.
"Our plan revolves around 2 strategic pillars – creating the capacity of Ugandans to save and creating a willingness by Ugandans to save. That will enable us to achieve the overriding national goal of expanding coverage of basic social security in Uganda from 1.3 million members with balances in NSSF to 15 million Ugandans by 2035. A capacity to save will also tackle the strategic challenge of ensuring compliance with the NSSF Act as amended," Ayota said.
When asked whether there is influence peddling by politicians and the powers that be to dip their hands into members savings, Ayota had this to say: "I have not been in this job, just now. I have not just walked into this environment not only at a personal level. The last thing anybody can do is push me. People can allege whatever they want."
He added that the test to a lie is time, and the test against the truth is also time, and either way it will show.
Ayota stated that the Fund has processes that it follows and they don't just dish out money at the request of individuals explaining that: "We have money but not sitting as cash. In totality among all our 19 branches across the country if we replenish petty cash on the same day, you will have less than Ugx30m across this network."
He said that most of the money is invested, in the banks, and the process to get that money involves so many layers, admitting that sometimes government makes such calls for money from the Fund, but as manages they have always rejected it.
Concerning the Ugx6b that was requested by the ministry of gender labour and social development to popularize the fund and increase membership, he said that no money has left the fund.
Mid-term Access payout
According to the Fund, Ugx617b was paid out to 27,000 members since March 2022.