Why URA Is Involved In Anti-Illicit Alcohol Campaign
By Our Reporter
Michael Masembe; the Acting  Manager for tax education at Uganda Revenue Authority has said that they are involved in the illicit alcohol campaign to facilitate the business sector and manufacturers involved in the trade from unfair competition. He also says that one of the innovations was the introduction of the digital tracking system which shows that a particular product has paid the right taxes and conforms to the UNBS standards.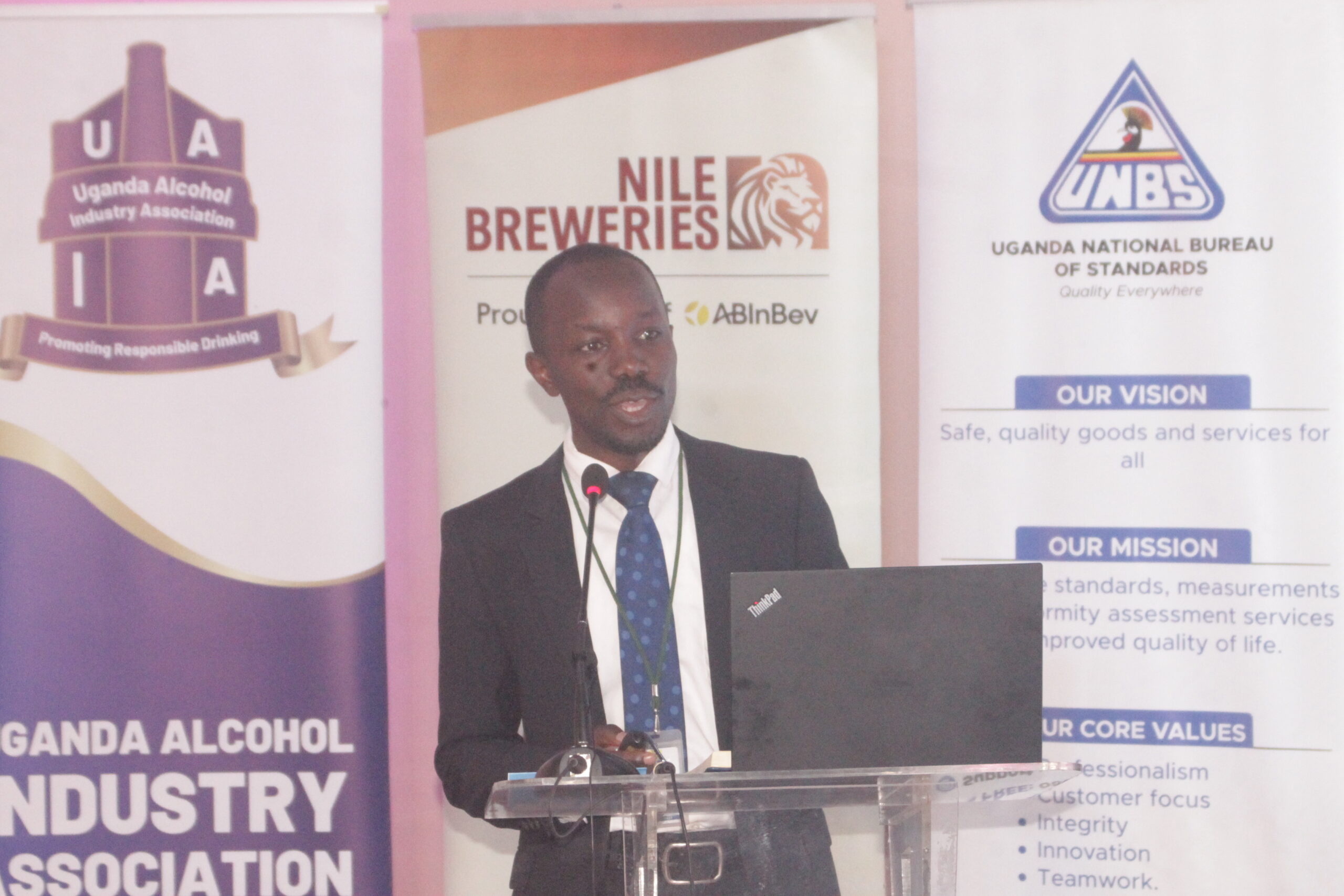 "Our involvement in this campaign is to see that there is compliance with the tax stamps and the conformance terms regime that we are implementing working with UNBS. Secondly, to undercut the loss in revenue that is made through the production and sale of these items which makes the genuine manufacturers and traders make losses due to illicit alcohol trade."
He made these remarks on Thursday while giving a keynote address at the launch of the anti-illicit alcohol trade organized by the Uganda Alcohol Industry Association (UAIA); an umbrella association that brings together all alcohol manufacturers and importers in the country, at Silver Springs Hotel in Kampala.
When asked on how much URA has saved from enforcements done on illicit alcohol trade in the country, Masembe noted that the Authority saw a leap from 107 to 552 importers and manufacturers of alcoholic products embrace the digital tracking system which was a big boost on the tax register.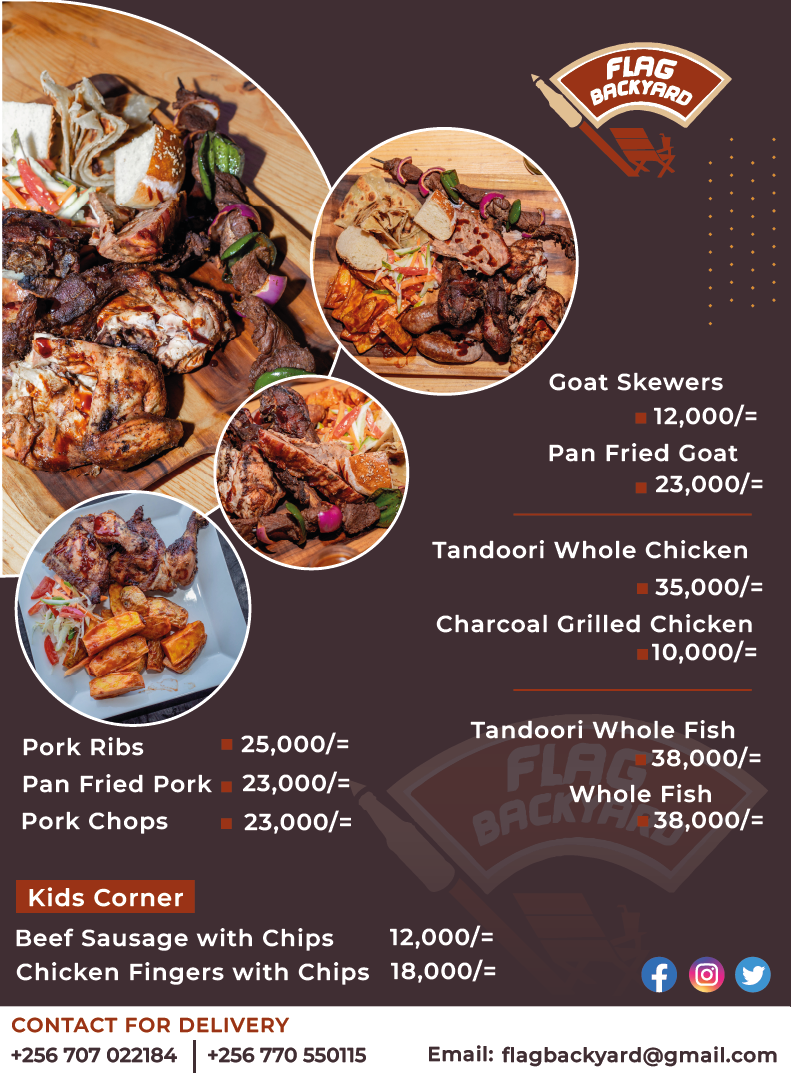 He said that URA has a state of the art laboratory where they are able to check the nature, and components of such items like spirits and beverages and all other areas of their jurisdiction.
The tax investigations department together with the enforcement department also work hand in hand to make sure that culprits are brought to justice so that the economy is saved from counterfeiters are wiped out.
Masembe says that out of the 100% of goods that are imported into the country, only 30% are taxed. "70% of goods go untaxed under either exemption regimes or regimes that give cushions to certain imported items like manufacturing equipment that are duty free to make products locally and boost import substitution and export promotion, and the 30% taxed are mostly finished products either not produced in the country or those not produced locally.
Masembe stressed that breweries are among the large tax payers, and there is need to product them from unscrupulous people dealing in illicit alcohol trade.
He further said that illicit alcohol traders disturb the market, because they do not pay taxes hence reduced revenue. He said that the full force of the law will be used on those who do not want to comply with the tax laws of the company especially those dealing in illicit alcohol and other products.
Masembe warned companies that put the tax stamps on their products but do not activate it that they will be slapped with a minimal fine of Ugx50m per day or 10 years imprisonment. "If you do not use the EFRIS system where we can track sales and purchases and if you forge tax stamps, you will pay heavily for that," he added.
Furthermore, Masembe says that going forward URA will enhance partnerships with other government agencies like UNBS and industry players through joint operations and data analysis on the side of those complying with the law to protect the country from illicit products that are harmful and not fit for human consumption.
ASP Ogwal Michael from the anti-narcotics department in the Uganda Police said: "We should make this illicit business very expensive to deal in, and once they are got we get a court order and we destroy them. He urged the parliament to expedite the enactment of laws on the regulation of counterfeit products.
Ogwal concluded that the fight against illicit alcohol shouldn't be left to the Police, UNBS and URA but it should be a concerted effort to end the vice. "Let's really join hands and fight illicit alcohol within our community, and also drink responsibility because excessive drinking of alcohol is harmful to your health," he said.
Dr. Hillary Irimaso; the general secretary of Uganda Psychiatric Association said that drinking five bottles of beers in less than two hours makes inhibits the liver's ability to break down the alcohol content hence leading to drunkenness. He advised people to have alcohol free days in the week and to embrace responsible drinking.
Katongole Abdul Hakim; the general secretary for Kampala city traders association (KACITA) said that they are open to working with breweries to end illicit alcohol trade among their members. He also advised UAIA not to only focus on sales but educate the public on responsible drinking and the dangers of excessive alcohol consumption.