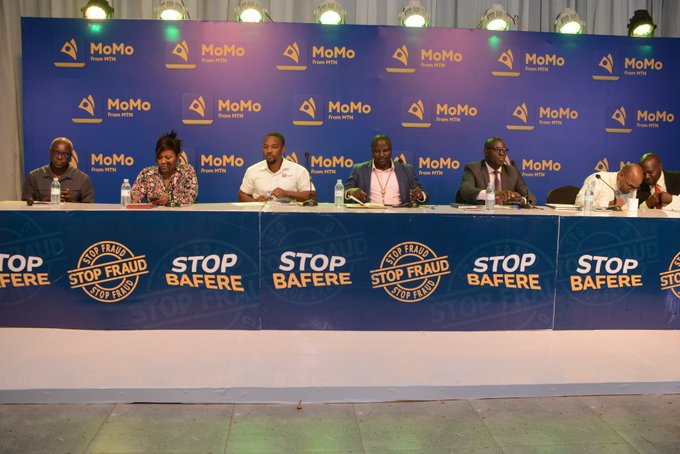 War on Fraud! MTN, Mobile Financial Transactions Stakeholders Tighten Noose 
By Our Reporter
According to Richard Yego, the MTN MoMo managing director, currently there are about 26 million active users of mobile money services in the country. This according to him includes fraudsters who are always trying to take advantage of customers by manipulating them into giving up their personal identification numbers (PIN) hence leading to financial loss.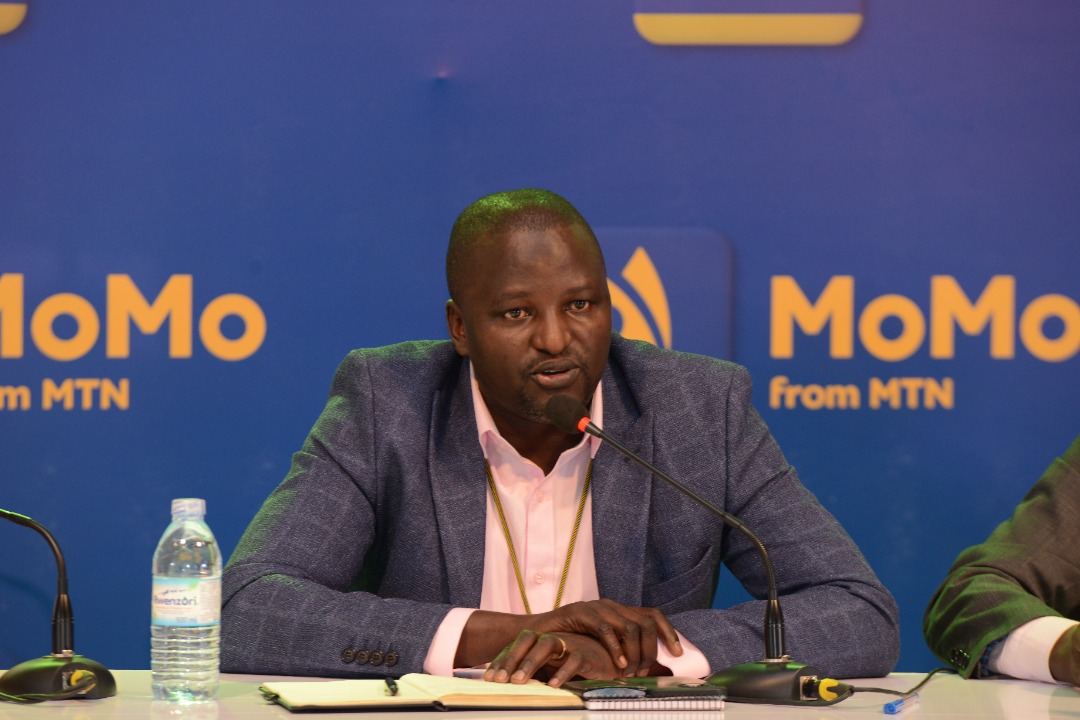 Mr. Yego made these remarks on Thursday at the MTN headquarters in Kampala during a panel discussion by industry players and stakeholders on how to stop mobile transaction fraud.
He said the industry is dual sim, and so the fraud cases cut across.
He further said that most of the fraud cases are socially engineered i.e. through phone calls and messaging like duping a customer that they have won a prize, and all they need to do is send some money for fuel, dial a certain USSD code on their phone, among other tricks which leads the customer to lose money in the end if not careful.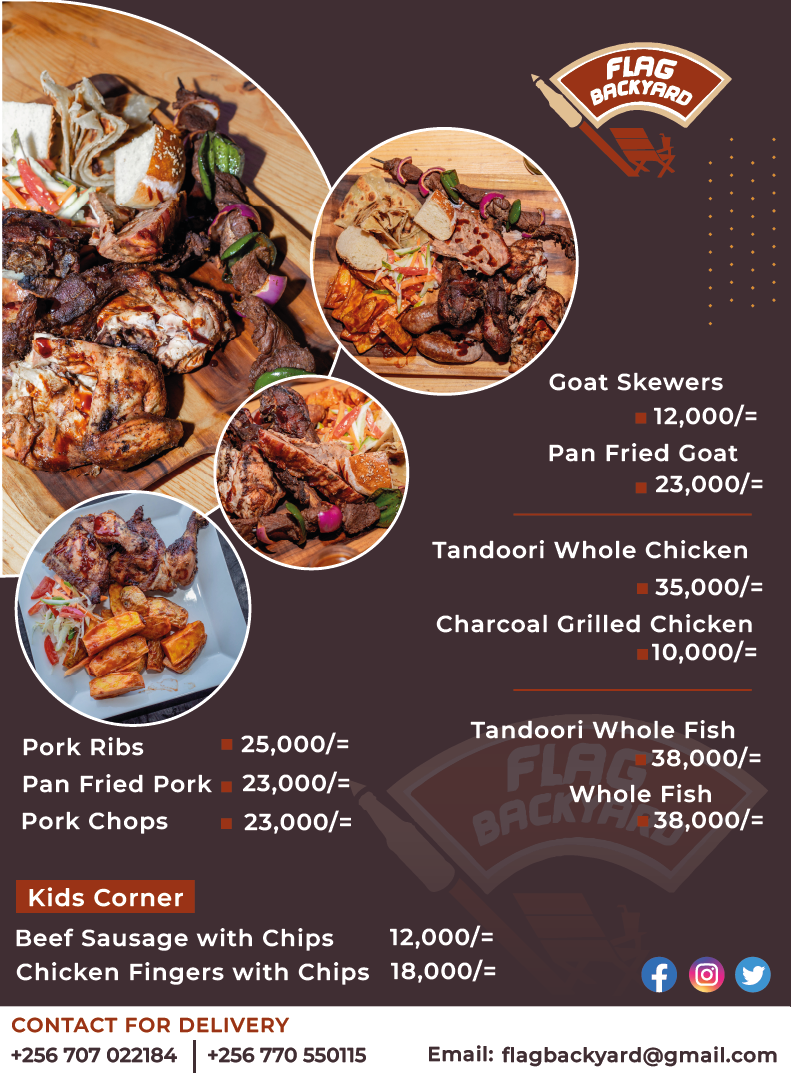 But he noted that fraud cases have ever since dropped to 80% since the anti-fraud campaign started in 90 days ago.
Airtel Uganda's head of Financial Services, Andrew Rugamba noted that most the fraudsters manipulate their targets into panic and they end up falling victim to the fraudsters. He also said that weak passwords have also made it easy for fraudsters, and cautioned the public to always have strong passwords and avoid using codes like 12345,0000, among others as their passwords which makes them prone to fraud. He stated that a strong pin is a customer's line of defence against fraudsters. "Enter your pin only on what you are sure of," he concluded.
Kenneth Natukunda, an Operation Analyst from the Financial Intelligence Authority (FIA) said that most fraudsters are now targeting customer's bank accounts using agency banking and called for alertness against fraud.
On the issue phone numbers being registered in other people's names, Natukunda said that it is done by unscrupulous people with the aim of defrauding others. He also noted that most of the phone numbers used by the fraudsters belong to people who died 3-5 years ago, but the culprits keep using it for to defraud customers.
He further said that the law also doesn't help so much because it allows one person to have 10 sim cards on one network.
He said that people should limit how much information they share especially on social media, because fraud is a gamble whereby they can detect your pins by posting your birthday, and children's dates of birth among others.
Stephen Wakhula; Head of audit and forensics MTN MoMo rallied for inter-agency cooperation, as the fight against fraud cannot be done in isolation, hence the need for partnerships.
Patricia Amito, from Uganda Bankers' Association warned the public against being overly trusting third parties with their pins especially when transacting using agency banking.
Pastor Martin Ssempa of the Stop Bafere campaign called for called for continuous education of the masses on keeping their financial privacy as the fraudsters keep changing tactics overtime. He conclusively called for more robust investment in technology to counter the fraudsters.
The industry players said that mobile financial transaction services are relatively safe as indicated by the drop of fraud cases in the last three months since the inception of the campaign.