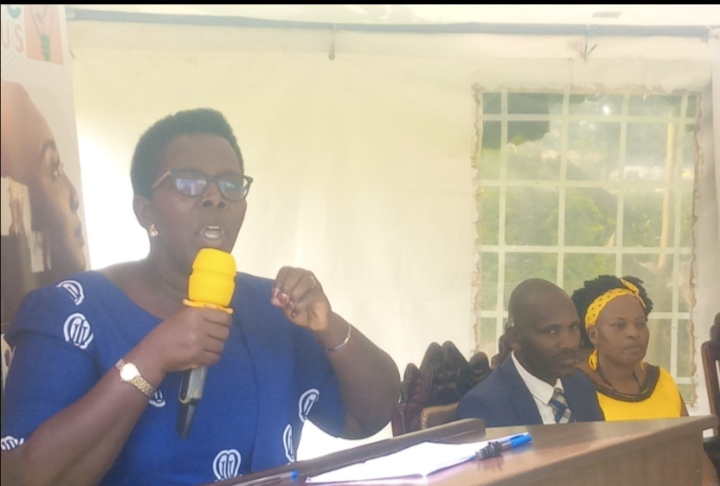 Vendors gang up against MP Rwebyambu over 60m for market construction
Amos Kakungulu
Mbarara
All is not well for Mbarara District Woman Member of Parliament, Margret Rwebyambu after a section of her electorates/market Vendors turned against her, questioning Shs 60m she deliberately collected towards construction of Bwizibwera Roadside market.
It is one year now since the money was collected but no any signs yet of constructing this market.
In June 2022, MP Rwebyambu held a fundraising function on women's day celebrations for Mbarara District. The fundraising function was meant to collect funds to support the temporary construction of Bwizibwera Roadside market in Rwanyamahembe Town Council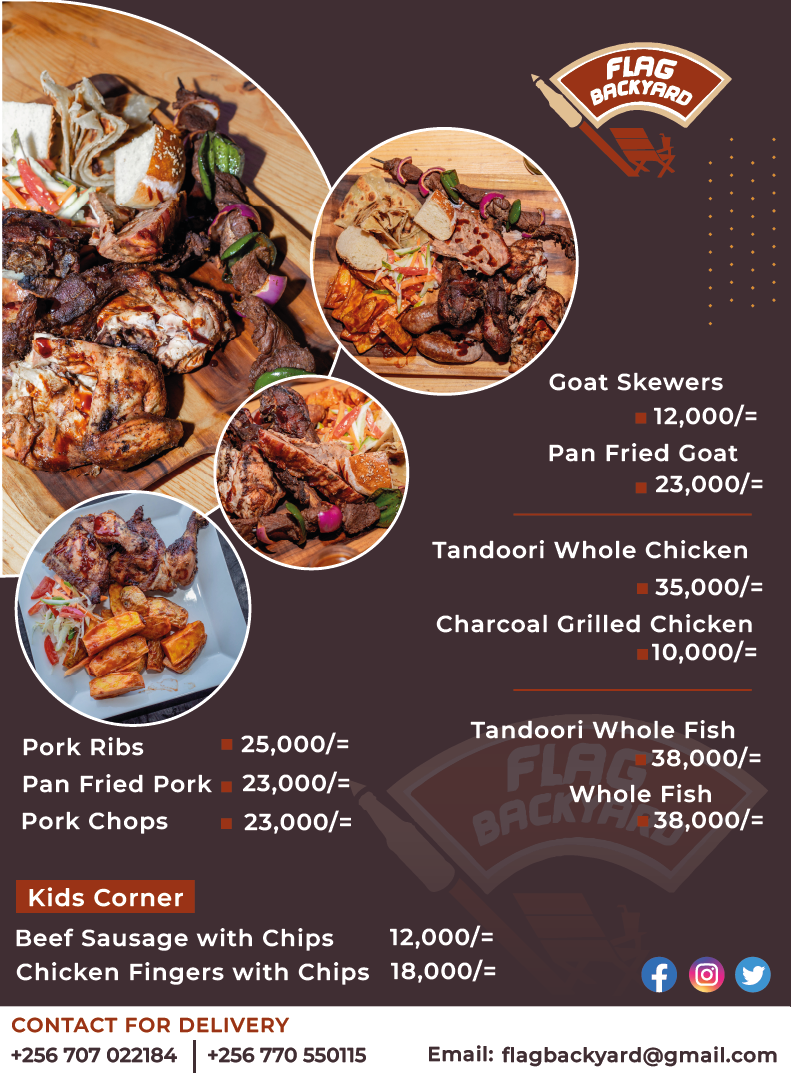 Rwebyambu was able to mobilize thousands of locals, Members of Parliament from various constituencies from this country including Premier Robina Nabanja as the chief Guest.
These were able to raise about Shs 60m some in cash and pledges plus 200 iron sheets from Nabanja.
However, after a whole one year, plans for the construction of this market have since been futile. Authorities, Locals and Vendors from this market are currently tasking the legislator to vomit this money claiming it was public funds for a public facility not her own money.
Recently, while in Bwizibwera Town Council during a debate dubbed "Ekiganiro Ky'entunguka", Rwebyambu sweat plasma when she was tasked to explain the whereabouts of the money she collected from people through fundraising function towards construction of Bwizibwera Roadside market.
MP Rwebyambu is one of the MPs in Ankore sub region that has been exhausted by her electorates. Some electorates accuse her of failing to implement her manifesto in the last two years since she was elected as an MP for Mbarara District.
MP Nathan Itungo, the Kashari South Member of Parliament confirmed that over 60M was collected and taken by MP Rwebyambu yet this money was basically for the construction of a temporary market at Bwizibwera.
However, MP Itungo stressed that the plan for the construction of this market was sabotaged by the Mbarara District officials over political intrigue.
He emphasized that before they construct this market on government land, there must be an approval from the District.
"I want to tell you that the plan for constructing Bwizibwera roadside market was failed by the CAO Kasagara who is yet to be transferred to Rubirizi. The construction would not start before the district gives an approval. Rwebyambu mobilized us and about 60M was collected but now, there is no where to start from. We are glad the CAO is being transferred and hopefully the market will be constructed if the money is still available" said MP Itungo.
In her response, Rwebyambu admitted that she collected about 60M from the 17 MPs, Locals and the prime Minister. She also confirmed that the Prime Minister promised her 200 iron sheets towards construction of a temporary market in Rwanyamahembe Town Council.
Rwebyambu says, she collected this money and it's already on her account but this money got political intrigue where by some individuals from Mbarara District especially the CAO sabotaged the plans.
"I still have all your money and the iron sheets even if they allow me to start constructing this market tomorrow I am ready. Am optimistic that now the market is going to be constructed"
Bwizibwera market was officially gazette in Rwanyamahembe Town Council.
Besides the CAO, there is also a misunderstanding between the Mbarara District LC5 Chairman Didas Tabaro and his subordinate Peterson Kakuru, Mayor Rwanyamahembe Town Council in Mbarara District.
The two failed to agree where this market would be constructed.
Recently, the two were seen fighting on who has powers on the land where this market is going to be constructed. Tabaro, the District LC5 Chairman said that the Bwizibwera roadside market is in a gazetted area and it is on government land which is managed by the district. Thus adding that there is no any individual or authority that can stop them from constructing the market shelter for women who are selling their produce from there.
"I am aware that there are some political players especially those who have got interest to contest for the next elections. They have connived with some of our leaders at the lower local councils and they are ones trying to sabotage some projects. The Town Council Leadership of Rwanyamahembe does not have authority on our lands. We are the ones to approve where we want the market to be constructed" said
However, the Rwanyamahemve Town Council Mayor backfired to his Boss the LC5 Chairman that this is his area so his council has the mandate on where and how this market should be constructed.
Kakuru earlier said that as council, they were not aware about MP Rwebyambu's lobbying for the market construction. That as council, they also have their own plans and programs, and will decide where to put the market or any other project as long as it is in his territory.
"Our traders/vendors have been on that market temporarily and we agreed with them to be here for a while as we look for them where to construct a better market. Then when Rwebyambu and his Chairman brought in the idea of constructing for us a good market, we supported it but on condition to give them another place to construct but not here where the market is situated. But the district led by the Chairman is saying they must construct on this place where the vendors are operating from and for us as Town Council, we are saying we have some other  place where we can construct for our people not here" said Mayor Kakuru.
"The district Chairman must know that am the head of this town council, I have my council and we can also plan for ourselves. Let him be aware that the local government gives us mandate to plan for ourselves, so if the district does not consider us, let them do what they can but to us, we shall keep the record. I will not allow these people to put the market where I will not earn. We need to look forward.