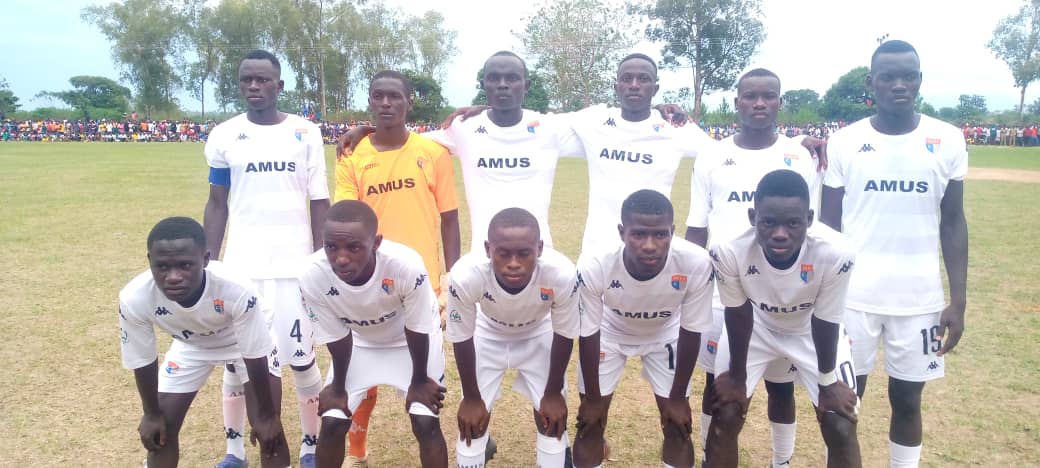 Upsets dominate USSSA-Football games in various districts
By Emmanuel Sekago
Bukedea – In Bukedea district, everyone thought the 2022 champions of Uganda secondary schools sports associations (USSSA) games Amus College School would upset Malera Secondary School, and they did just that by beating the latter 1-0 to win the boys' district USSSA title in a tension-packed match.
In the girl's category Amus College School walloped St. John Secondary School 3-0 to win the district title.
They enjoyed the support of their home supporters including executive director of the school and Kachumbala Member of Parliament Patrick Opolot Isiagi during the entire finals.
Their  main focus now is to extend it to the Teso regional USSSA competition as the last hurdle to qualify for the national edition set to be hosted in western Uganda and if they make it, it will be their fourth appearance at the national level.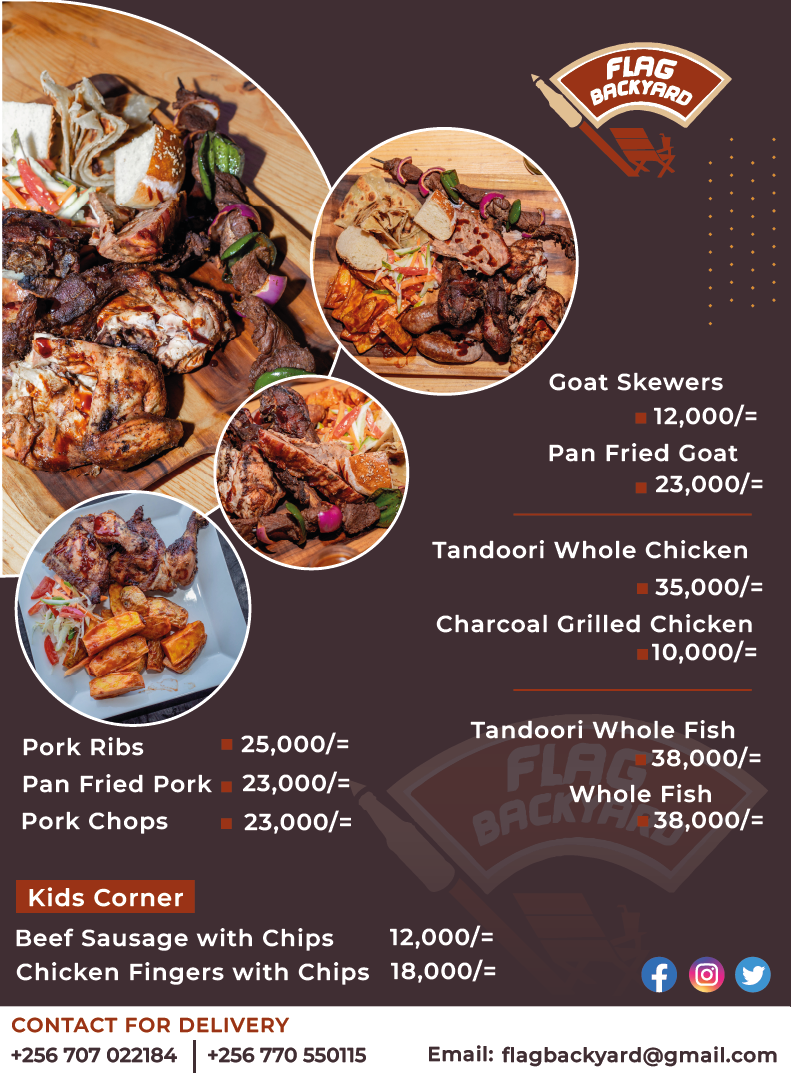 In Mbale city, the final played at Mbale Stadium on Sunday evening, Mbale Progressive coached by twin brothers and former CRO football club players Wasswa Malvin and Kato Kalvin came from a goal down to equalize through a penalty spot to draw 1-1 with Nkoma SS before winning the tie 5-4 on penalties to emerge district champions.
Mbale Progressive, Nkoma SS, and Bugisu High will represent Mbale city in the boys' category at the Bugisu regional USSSA football tournament where they will meet other schools that have qualified from other districts like Mbale, Bududa, Manafwa, Namisindwa, Sironko and Bulambuli.
Three boys' teams will qualify from the region to the national USSSA competitions to be hosted in western Uganda.
In the girl's football category, Bugisu High School didn't find any hardship beating Mbale Comprehensive High School 3-0 in the final to retain the trophy, meaning that other two schools in St. Mary's High School and St. Paul's College Mbale are the four schools that will represent Mbale city in the Bugisu regional USSSA football games.
In Mbale district, Nabumali High School  were crowned champions of Mbale district USSSA football competition beating St. Thomas Comprehensive SS 3-0 in the final played on Sunday to seal the title, and qualify for Bugisu regional USSSA games for the first time in almost 10 years.
Coached by Score SC striker and old boy of the school Yasin Kamoga, Nabumali High won the title in style, finishing unbeaten.
In a twist of events, despite St. Thomas losing in the final, they won't qualify to the region after they were petitioned and disqualified for using players who are not registered in the USSSA online system, meaning that the district champions Nabumali High School, Bungokho Secondary school and Nyondo SS are the three schools that will represent Mbale district in the boys' football category in the Bugisu regional USSSA games in Mbale city.
Nyondo SS, Busiu SS, Musese SS and Mulatsi SS will represent Mbale district in the girls' football at the Bugisu regional USSSA games.
In Dokolo district, hosts Dokolo Progressive Secondary School were crowned  champions of Dokolo district USSSA 2023 after beating St. John Bosco Secondary School 5-4 on penalties, taking the trophy for the fourth time in a row.
But Agwata Secondary School's failure to register players on the USSSA online registration portal  for both boys and girls got them kicked out of the Dokolo district USSSA football qualifiers, and now they have to wait until 20234 or wait for the opening of registration for ball games two in April.
In Ngora, the underdogs everyone never expected to reach to finals of Ngora district USSSA boys football qualifiers; Teso Progressive Academy (TEPA)  surprised everyone by walloping Odwarat Secondary School at 4-0 in a final played at Laler Primary School grounds to lift the district USSSA title for the first time in history, with the favourites Ngora High who have been winning it for decades finishing in third position but still qualified for the Teso regional USSSA qualifiers to be hosted in Kumi district for the second time after 2022's edition that was supposed to be hosted in Katakwi being called off due to hooliganism.
In Kayunga, hosts Kayunga Light College, Namagabi Secondary School, St. Mathias Kalemba, and St. Mark SS Wantete qualified to represent Kayunga district in the greater Mukono regional USSSA competition.
Kayunga Light College topped Group A with six points while Namagabi SS finished in second position with three points, while in Group B, St. Mathias  Kalemba Nazigo emerged the winners with six points as well as St. Mark SS Wantete finishing second.
In the final group matches, Kayunga Light College had to fight tooth and nail to beat Namagabi Secondary School 2-1 while St. Mathias Kalemba Nazigo walloped Oxford High School Kangulumira 3-0.
In Tororo, reigning champions Tororo Town College (TTC) overcame rivals Tororo Progressive Academy (TOPA) in the final played on Friday, beating them 1-0 to emerge as Tororo district USSSA champions.
Tororo Town College coach Dr. Agger Shafic, was full of praise for the result because ten of his players were screened out and he remained with only 15 for the whole competition compared to his opponents.
"Out of 25 players I lost 10 on screening and was left with 10 defenders and one goalkeeper, one striker and three wingers. The Goalkeeper got a red in semifinals and one midfielder had to go in goal, at end the boys won," Agger said.
 On the road to the title; TTC beat Malaba SS 5-0, drew 0-0 with Topical SS and got a walkover against Tororo Mixed and beat Rubongi SS 2-0 in the group stages. In the round of sixteen they beat MUC 2-0, before edging Tororo College 8-7 on penalties after a 1-1 draw in quarterfinals.
In the semifinals they beat Katerema 3-1 before overcoming TTC 1-0 in the finals to retain the district title and qualify to the Bukedi regional level scoring 17 goals and conceding just 2 goals.
Meanwhile, in Soroti it was a messy affair as the committee was put to the test to work on a petition where Light Secondary School won the petition against Gweri Secondary School who fielded a non-bonafide student and was disqualified and Soroti Secondary School also won the petition against Aloet Parents Secondary school.
 So, the Soroti district-USSSA boy's final is going to be completed on Monday afternoon because the finals between Soroti SS and Light SS ended in a stalemate with both tests heading into penalties.
The sport kicks were however not completed due to time limitation and other unavailable circumstances. Darkness in the match venue couldn't allow for continuation as there were a few technical delays during the match, especially at the time penalties were being taken. The officials then halted the match and differed it to Monday.
All the four boys teams that went to the semifinals qualified for this year's Teso regional USSSA competition, which will take place in Kumi municipality from April 5th April 2023. The main host schools are Wiggins Secondary School, and Bishop Maraka College.