UPDF military brigade headquarters lifts 2023 commandant cup
By Emmanuel Sekago
There was happiness and celebrations as the UPDF military police brigade headquarters won the 2023 commandant's cup.
The only goal scored by Hassan Matsiko in the hotly contested football match amid pomp and glamour from the fans was enough for military police to beat Task force Nalukolongo.
The champions walked away with a Bull worth Ugx2,000,000 and the losing finalist a goat worth Ugx300,000.
Other best performing players such as the top scorer of the tournament, best goal keeper and the best team, among others; all walked away with heavy envelopes.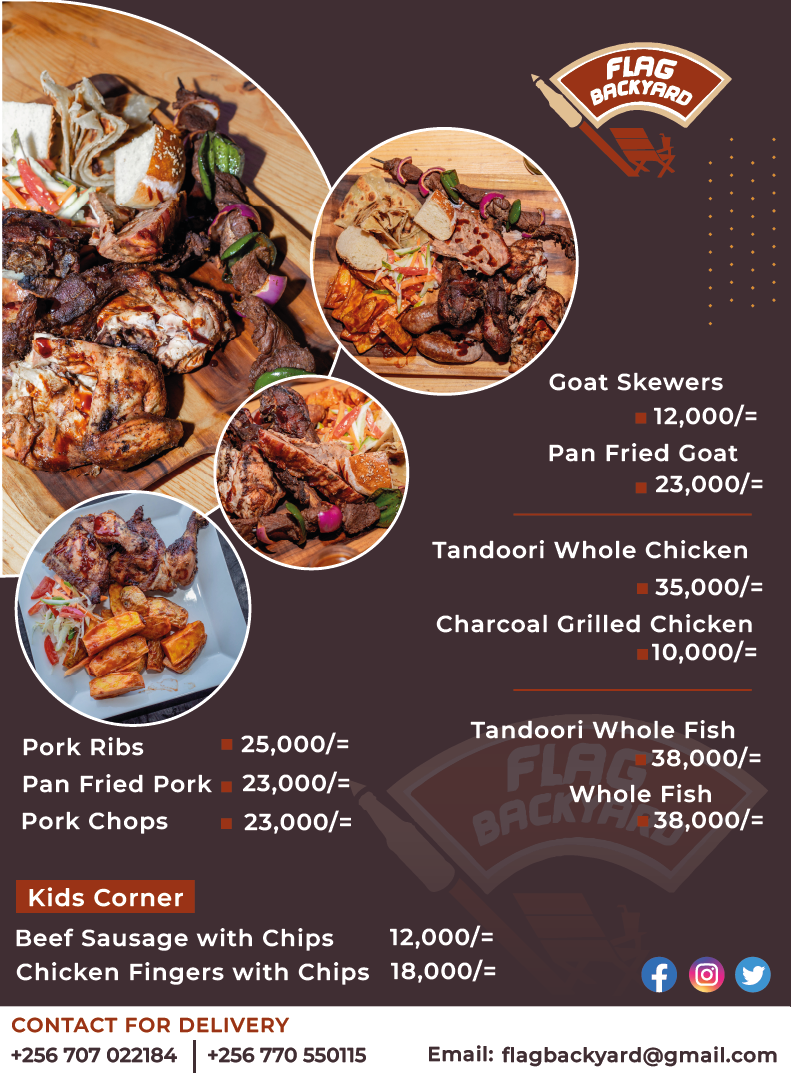 In his address to the troops after the final match, the guest of honor and UPDF Deputy Chief of Education, Sports and Culture Col. DK Taremwa congratulated the winning team and commended the UPDF leadership for organizing the tournament.
He urged military police personnel to educate their children for a bright future by making use of the available structures within UPDF units and formations.
Col. Taremwa told troops that UPDF has 52 education institutions purposely to help soldier's children.
He thanked commandant Maj. Gen. Don Nabasa and his team for organizing the tournament, saying UPDF will always promote sports to build teamwork and physically fit soldiers.
Speaking at the same function, the Boto military police brigade commander Col. Sylvia Meeme, who represented the commandant military police Maj. Gen. Don Nabasa said the military involves itself in sports during peacetime.
Col. Meeme told the troops that sports builds teamwork and love. She added that civilians had requested to play a friendly match with soldiers to strengthen civil military relations, and also thanked Ababet Uganda Limited for supplying kits for the tournament.
The commandant's cup started way back in 2018 under the leadership of the then Military Police Commandant Maj. Gen. Sabiti Muzeyi. It has been going on annually and was only halted in 2020 due to the outbreak of the Covid-19 pandemic world over.
The tournament among military police troops was started to identify those good players who would later represent the military police team in the annual Chief of Defence Forces Cup..
The commandant's cup started on January 4th 2023 and has been running for two weeks between six teams that make up the military police namely: Brigade headquarters Makindye, 10bn Kisekka, 12bn Luzira, 14 Mbuya, 16bn Brigade headquarters and Task Force Nalukolongo.
The military police football team is now ready to compete in the Chief of Defence Forces Cup 2023 after selecting the best players from the tournament.
Meanwhile, the function was graced by the Deputy RCC Makindye Madam Keita Kagabi Doreen, DPC Katwe SP Kamugira, Uganda Netball Federation President Babirye Kityo Sarah, UPDF senior and junior officers, and militants, among others.
The competition sponsors were; Vox lounge Makindye, Club Beluga, and individuals like Kamya from Kaazi,  Hamiddu and Hajji Haruna Mubiru, among others.