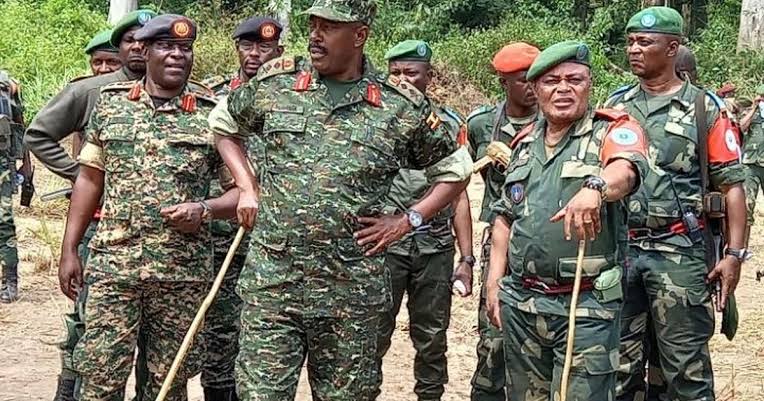 UPDF Arrests, Handover Four Mai Mai Rebels To DRC Authorities
By Our Reporter
Uganda has handed over  four suspected mai mai milicia to the Democratic Republic of Congo army.
The suspected armed militias were arrested on Thursday after crossing to Uganda via the Mpondwe-Kasindi border.
UPDF mountains brigade spokesperson Major Peter Mugisa revealed that the suspects were arrested by their triple two mountain brigade based in kasenene district during border patrol.
The captured rebels were identified as Katembo Kombe, 21 Thembo Mutiima 15, Kabale Kombe 23, and Kajerega Jones 19, were all still tied with ropes.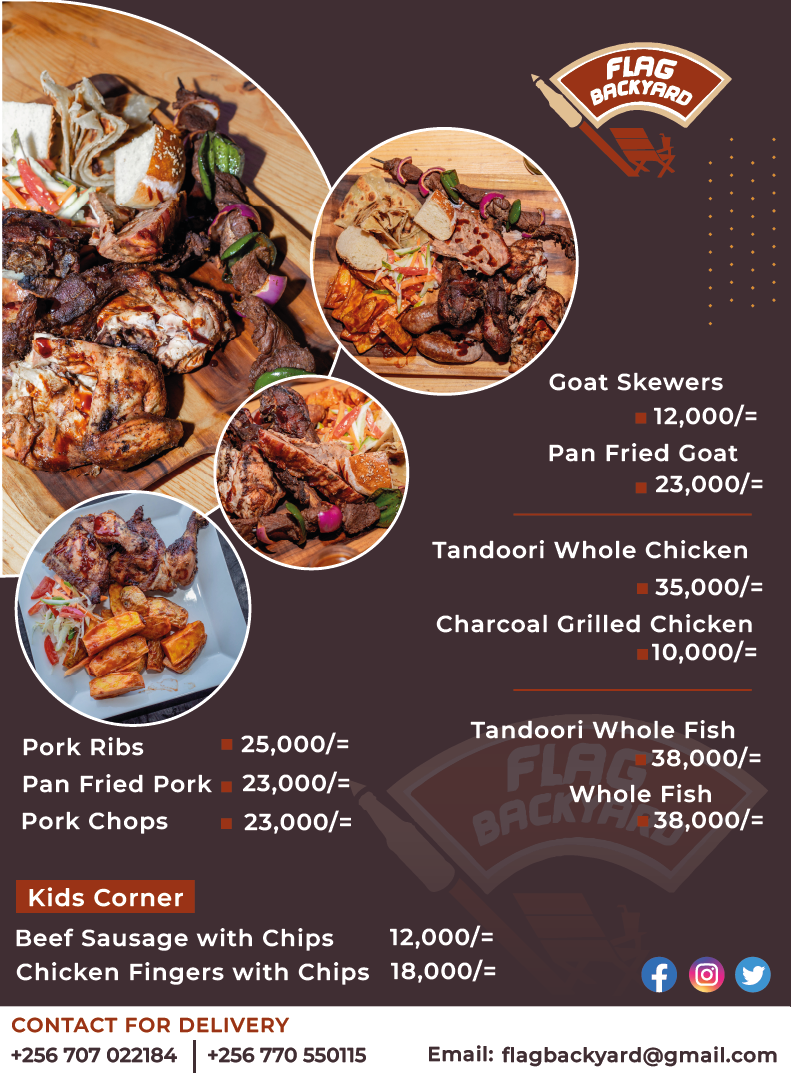 " As group of Mai mai rebels who were crossing into Uganda around Kilalo, at the river that interlinks Uganda-DRC border, they were crossing the border while armed,therefore they were intercepted, some ran away, one was killed or put out of action and the three and the injured were captured/arrested" The spokes person UPDF mountains Brigade narrated.
Since then, the suspects and the deceased have been in the hands of the UPDF until they decided to hand them over to the DRC authorities.
"We had to hand them over to Congolese authorities at Kasindi-Mpondwe border post" He added.
Major Mugisa told our reporter that the Mai mai militia is a group of rebels that operates in the Eastern part of Congo who cannot be underestimated.
Recently, the command of the operation shujah Major General Kayanga Muhanga disclosed that the UPDF together with the Congolese army will be eliminating the rebels in DRC.
"All these camps were near our border and we managed to defeat the enemy, to chase him out of those camps" Major General Muhanga revealed.
The UPDF also said that the suspects gave them good information in respect to this group of rebels' funding. The three arrested suspects had relatives in uganda and they are at police awaiting for the courts of law to charge them.
In the agreement between Uganda and DRC, armies  of either side are  required to hand over all suspected rebels or dead bodies to their respective countries once intercepted.