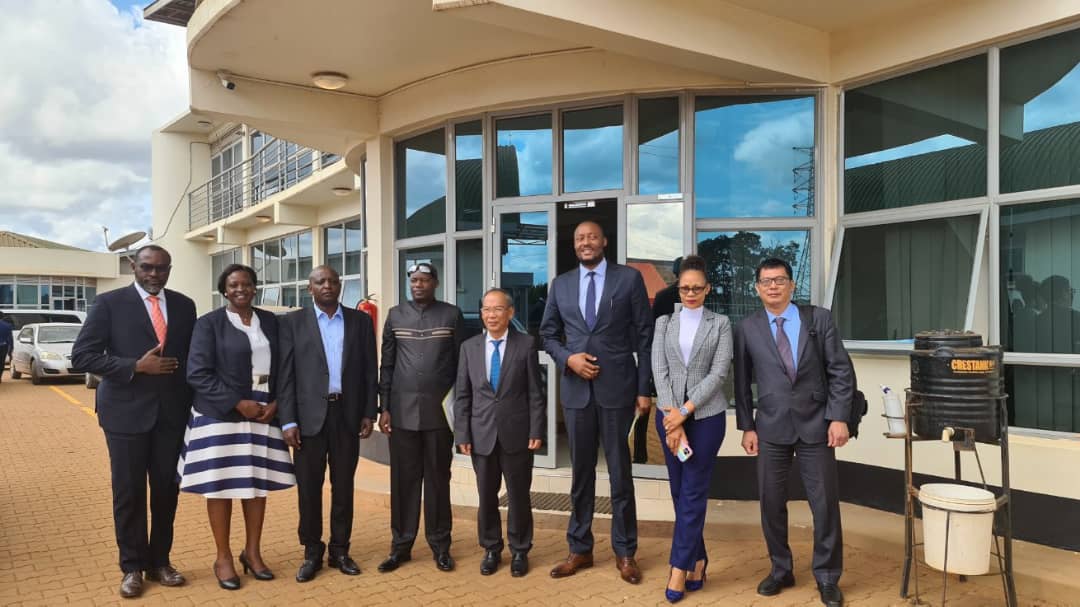 UIA To Partner With Vietnam To Boost Investment Ties 
By Evans Najuna ||
Kampala – Uganda Investment Authority (UIA), the government agency mandated for promoting investment opportunities in Uganda together with Vietnam , and a leading exporter to Africa, have signed a partnership agreement to boost and create more ties of investment.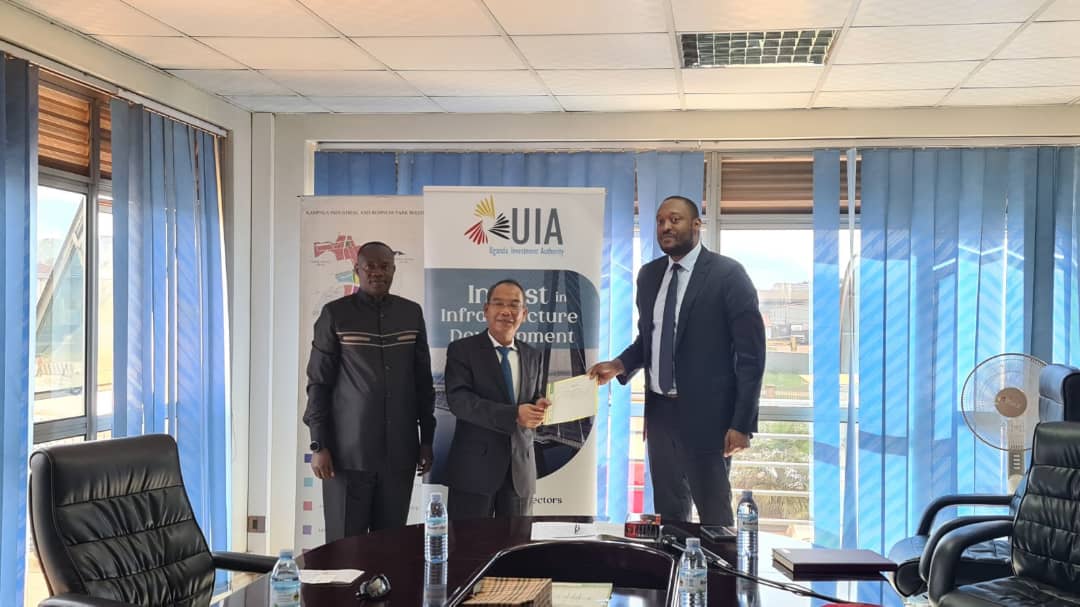 The bilateral conversation held on Wednesday last week at UIA headquarters in Namanve  between UIA Director General, Robert Mukiza and Vietnamese Ambassador to East African, H.E. Nguyen Nam Tien,  accompanied by H.E King Caesar Mulenga, the  Honorary Consul of Vietnam to Uganda among others officials from UIA and Vietnam.
Before  the discussion  H.E. Nguyen Nam Tien,  had presented  his credentials to Uganda's Head of State in Entebbe.
Ambassador Nguyen said that he chose to he use the same chance to create more ties for investment between the two countries.
 According to Nam Tien, the exchange of ideas can create more investment opportunities to both countries. He explained that among other intentions that took him to UIA was to create cooperation between the two countries whereby Uganda's President promised to visit Vietnam before the end of this year.
Among the reasons UIA is being looked at for organization and participation through which the government of Vietnam is looking at organising a business summit where  President Museveni will address when he visits Vietnam.
 He further informed the UIA officials to organize members who are business leaders or companies  to visit Vietnam to exchange ideas information which will foster the promotion of investment between the two countries.
Nguyen also said  that an MoU between the Social Republic of Vietnam and UIA on promotion of Investment will be signed soon.
 In the earlier discussion  with their line minister they looked into the collaboration under a   MoU agreement; to introduce available information about how the country can tap into the opportunities available for Ugandans that are in Vietnam and vise versa.
The opportunities on how Ugandans can tap into the $20m Foreign Direct Investment (FDI) to which Vietnam gets every year which is benefiting many countries across Asia and the world at large.
After signing an MOU  agreement with Vietnam,  Uganda will be in position to attract  investors from Vietnam.
This will come in handy for Uganda's economy as Vietnamese are now promoting green economy which is currently creating a lot of opportunities.
With the promotion of green economy, which aims at reducing environmental risks and ecological scarcities for sustainable development without degrading the environment, this  brings in  a lot of opportunities to many European markets since the world is concerned about  climate change, and  it's now a focal point for future generations.
Reacting to the submission, Robert Mukiza said that as UIA they intend to sign one and they gave them a draft of ideas of what should constitute the MoU which will definitely pass through the ministry of foreign affairs. He noted that Vietnam has a lot of experts that Uganda can bank on.
He added  that Vietnam is the second largest exporter of coffee and they have gone high in the value chain of coffee production.
Furthermore Mukiza said that Vietnam is very huge on digitisation which  makes it easier for anyone to access their services and promotions online.
On the Vietnamese labour force, Mukiza had this to say: "The best thing that Vietnam has done is to make its labour force very cheap as it is also the case here  in Uganda, where we have one of  the youngest labour force easily trained and very cheap which can anquor investment".
He concluded that if the Vietnamese are ready to invest in Uganda basing on the  country's agenda which is industrialization,  then it will be a great opportunity to create more jobs,  and improve  the value chain on raw materials.