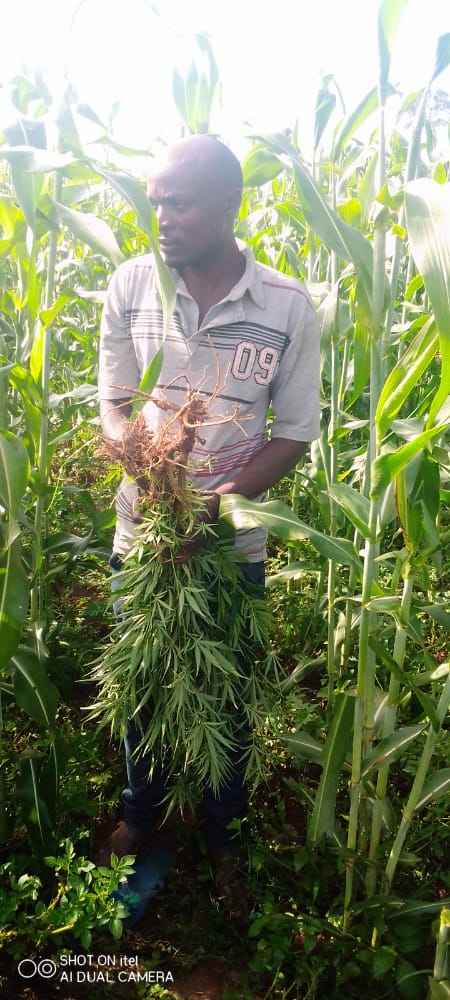 Two Arrested Over Marijuana Plantations In Rukiga
By Libino Byamukama
WallnetNews/ RUKIGA – Police in southwestern District of Rukiga on Thursday, arrested two suspects in connection to Marijuana plantations in Rwempisi cell Bulime, Rwamucucu Sub county. Suspects were identified as Moses Muhwezi and Tukundane both residents of Rwempisi cell, Bulime parish Rwamucucu sub county Rukiga District.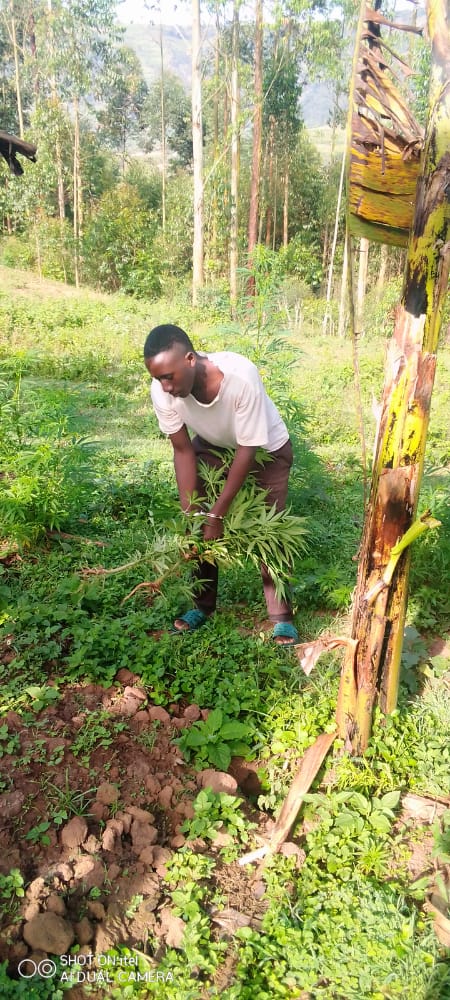 The Operation to arrest these was carried out by Rukiga police after a tip from the concerned Citizens about marijuana garden in Rwempisi cell Bulime parish. Elly maate Kigezi, Kigezi Police spokesperson confirmed the arrest and the uproot of over 30 plantations.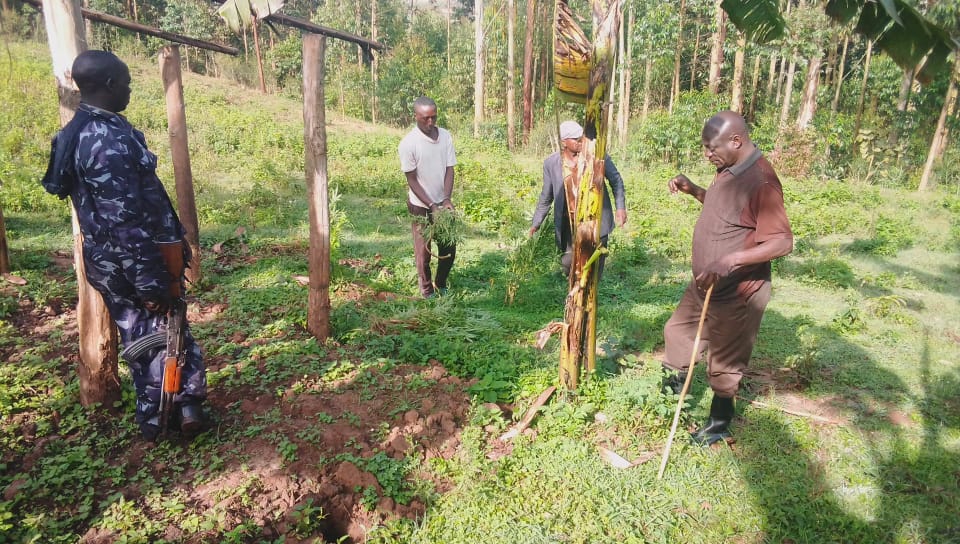 Maate added that police under the cammand of the District Police Commander SP. Ismat Patrick, on Tuesday morning carried out an operation and indeed found about 30 Marijuana plants in a sorghum garden and others behind a pig sty .
He further revealed that it was uprooted, exhibited and the two suspects arrested for Questioning. He warned that more operations are planned in the region to ensure activities associated with Marijuana are totally eliminated