The President Appoints New Committee of Public Service Commission
By Stephen Ocaido
KAMPALA
The president of the Republic of Uganda has appointed new Chairperson and deputy Chairperson of public service commission pending approval of parliament.
In a letter dated 6th June 2022 obtained by our Reporter, the president made these appointments replacing the outgoing team headed by the outgoing Chairperson Just. Ralph. W. Ochan.
The commission has been hauled and replaced by the new committee including its Chairperson, deputy Chairperson and 7other members of the commission.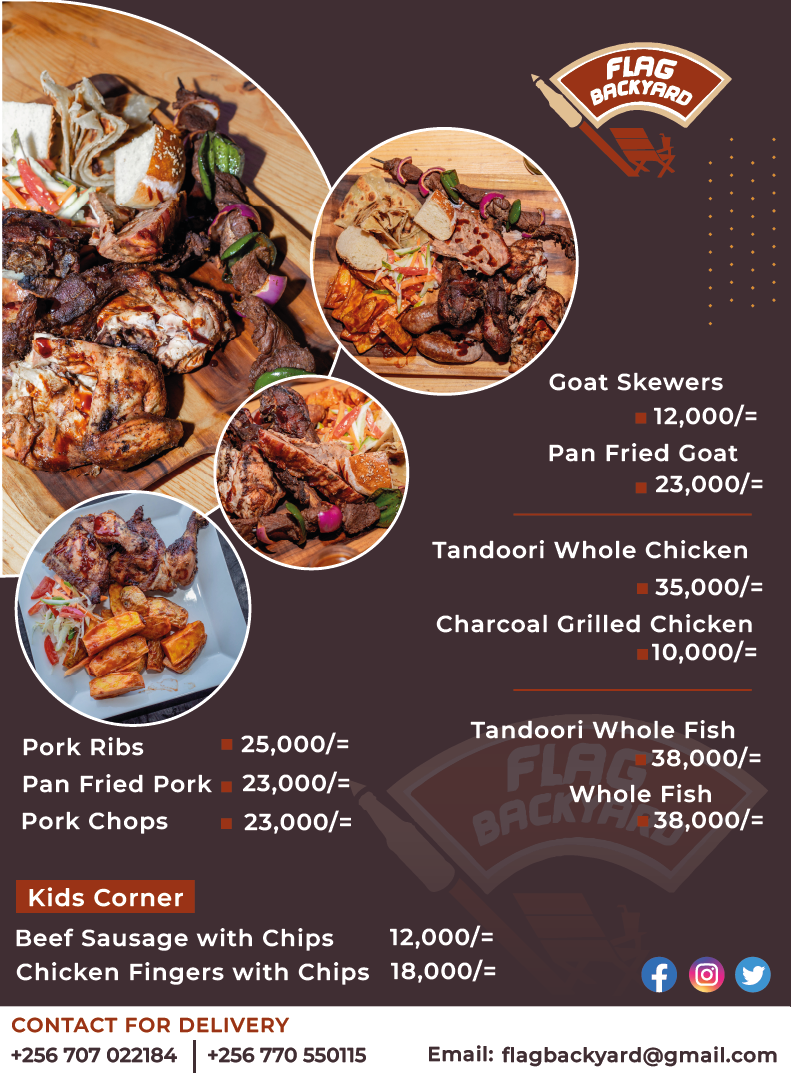 "By virtue of the powers given to the president by Article 165(2) of the constitution of republic of Uganda, I hereby appoint the following persons to the public commission." the president's letter to speaker reads in part.
Those who have been blessed with the new appointment positions include;
Ms kabogoza musoke Winnie Agnes, who was a member of the outgoing committee but now made its Chairperson, Mr. Francis Oryang Lagony(deputy Chairperson), Ms. Benign a Mukiibi, Ms. Adah kabarokole Muwanga, Ms. Grace Tubwita, Mr. Mugisha Micheal, Mrs. Being Ana Mukiibi, Mr. Titus kisambira mutanda, Mr. Olaunah Emmanuel Orurum and Hajjat kamulegeya Jamillah.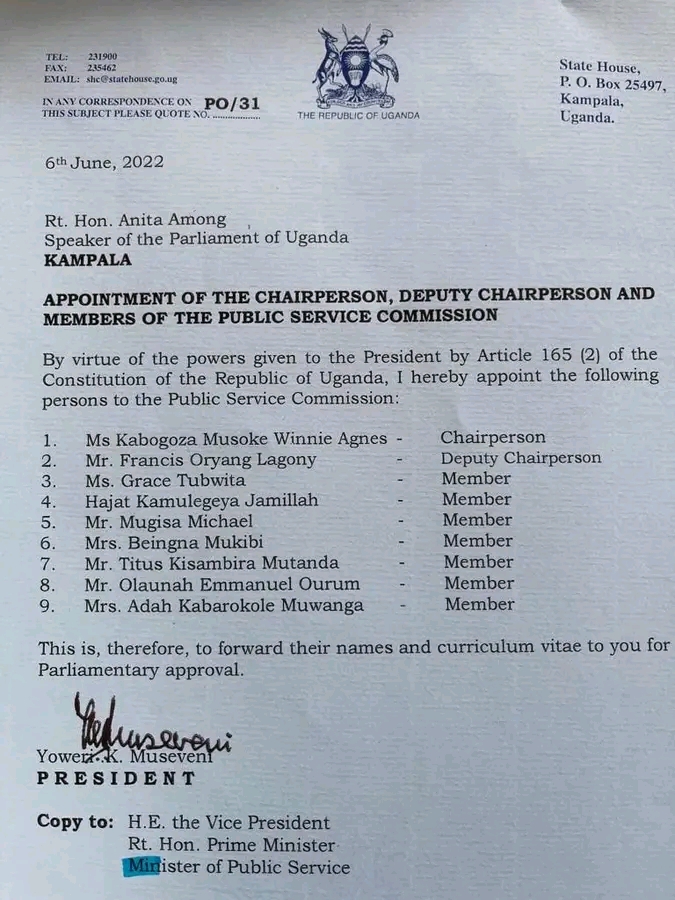 These appointments await approval of Parliament to become effective.