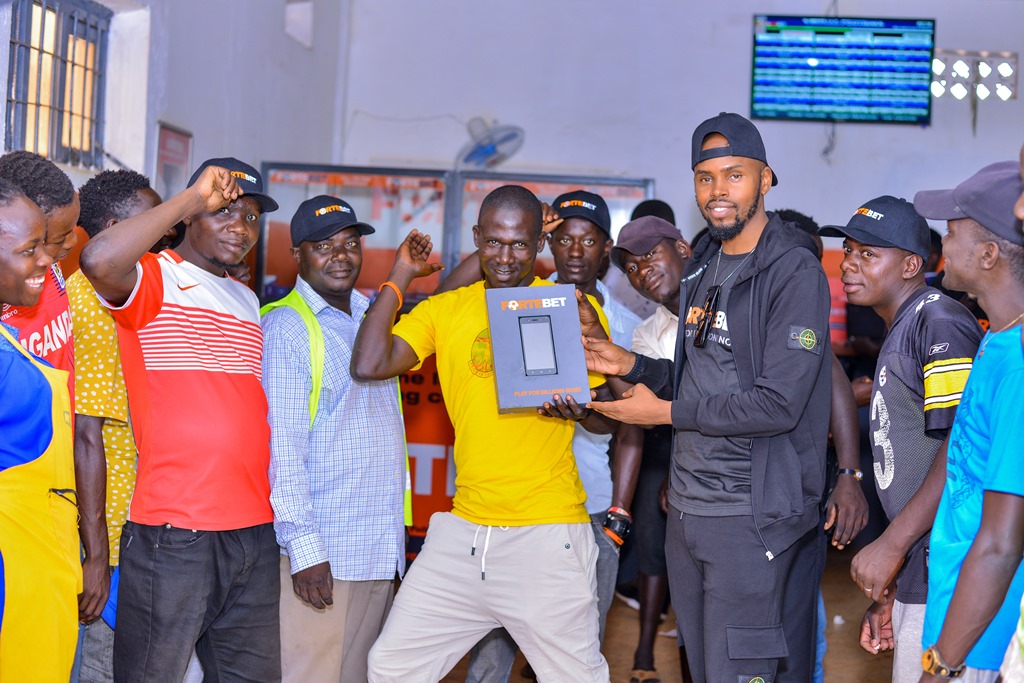 THANK YOU: FORTEBET TO HOIMA, KIBOGA, MASINDI PUNTERS
The key words were 'Thank You' as Fortebet showered Hoima, Kiboga, Rwamata, Kavango and Masindi with goodies.
Fortebet team led by the brand ambassador, Alex Muhangi washed its clients at the branches with lots of the usual gifts that included phones, club jerseys and caps among many others. All the branches in the above-mentioned areas were reached and 'made happy'.
"There is no better way of saying thank you team for making Fortebet this big. These gifts are coming from the bottom of our hearts to you," Muhangi said while talking to Hoima Centre gift winners
Below is a full pictorial;