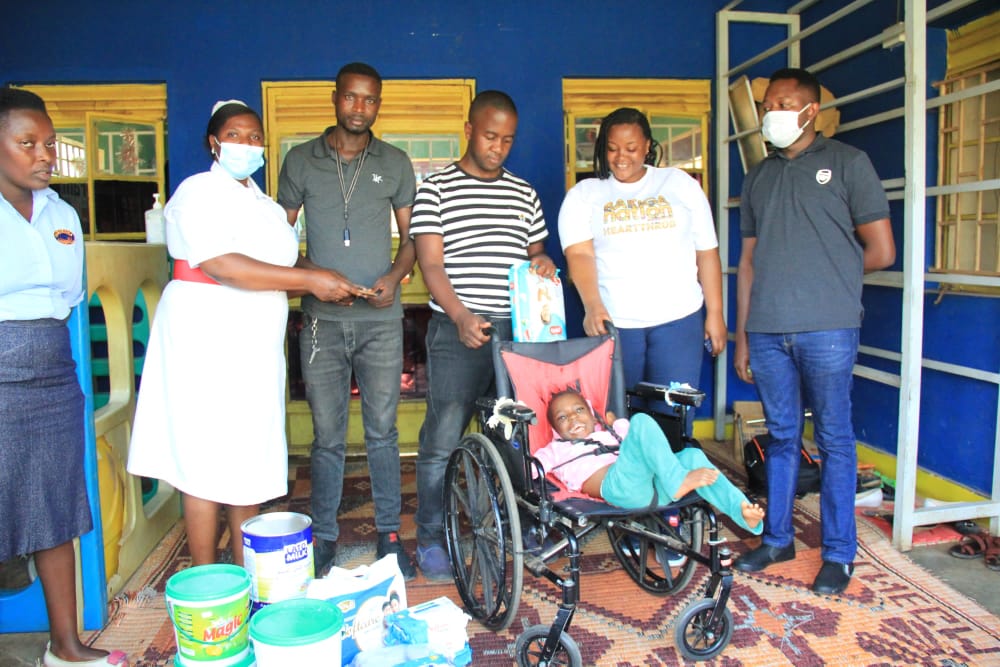 Team Events Donates To Cerebral Palsy Patients 
By Byamukama Libino
Kabale – Team events is a group composed of the journalists, marketers, and entrepreneurs who are based in Kabale municipality.
The donated items include an assortment of food items, tins of detergent, rolls of toilet tissue, diapers among others.
The helpless children Owayesu Mercy 6 years and Trust Niwakora 5 years are suffering from cerebral palsy and septic burns respectively at Rugarama Hospital in Kabale Municipality.
The Acting Principal Nursing Officer Mrs. Kyatuhire Pamela who spoke on behalf of Rugarama Hospital said the hospital received Mercy in 2019 from the Good Samaritan who had picked her from the bush in Kyanamira sub-county where she had been abandoned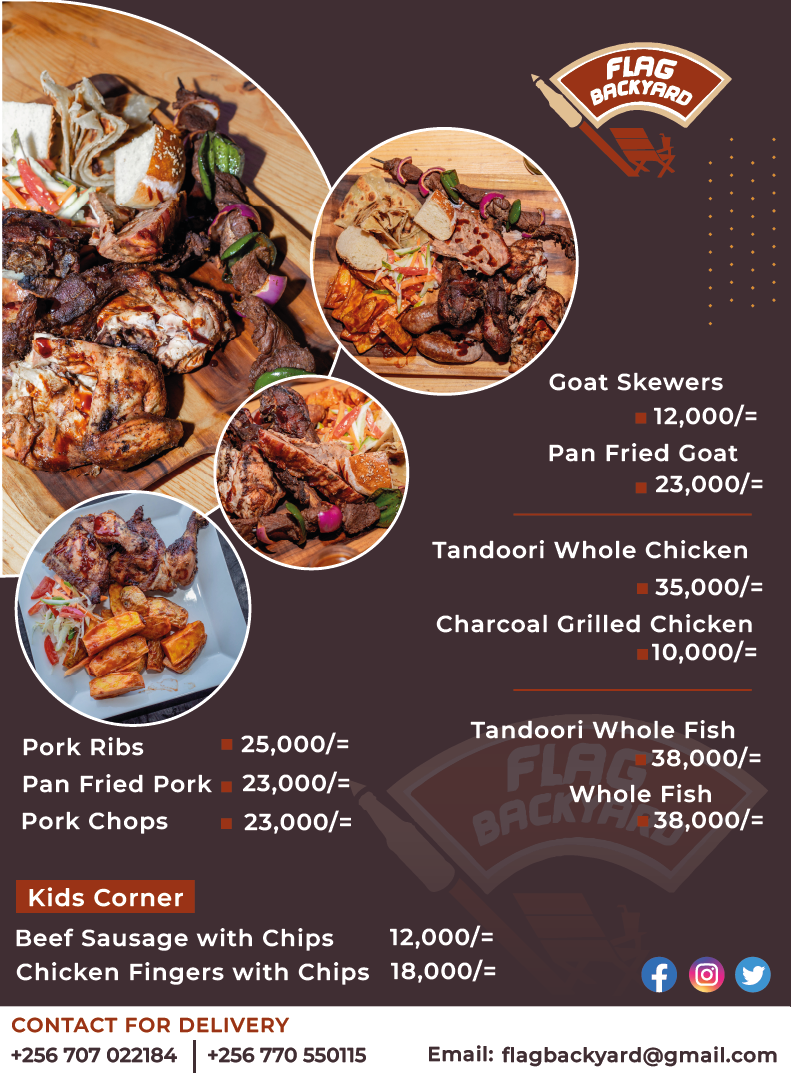 Kyatuhire added that Mercy is so helpless to herself but the hospital has tried all the best to help her  grow grow up well.
She applauded Team Events for the donation to the helpless children at the hospital.
The Principal Nursing Officer further elaborated about Trust Niwakora who is nursing  septic burns after she got burnt by fire on 24th April at their home in Mushanje Cell, Nyakishenyi Parish, Ikumba sub-county Rubanda District before she was admitted to Rugarama Hospital.
She also said that her parents are needy and were unable to support her, a thing which forced them to escape from the Hospital on 2nd June fearing the medical  bills.
She added that Rugarama  hospital top management felt concerned for the innocent child and carried out a search where they found her laid in a preacher's  house only identified as Gerald in Rubanda on 9th July.
Timothy Niwamanya, the chief executive officer of Team Events said that the group's  aim is to  help the needy in the community.
Niwamanya called upon the public to intervene and save the situation of the helpless children.
He further applauded the role played by Rugarama Hospital to have these two children reach where they have reached.
Rugarama Hospital averagely receives 6-7 abandoned children annually and these children are always taken away by the good Samaritans except Mercy who was found that she needs special care.