Teachers Vow To Lay Down Tools Over Peanut Pay
By Stephen Ocaido
KAMPALA
UNATU National General Secretary Filbert Baguma has this afternoon while at Teachers House on Bombo Road declared Industrial Action(strike) effective 15/06/2022.
Through their umbrella body UNATU, teachers have agreed and resolved to lay down their tools if their agrievances are not addressed.
This was during their meeting today at their headquarters at Teachers House Bombo Road.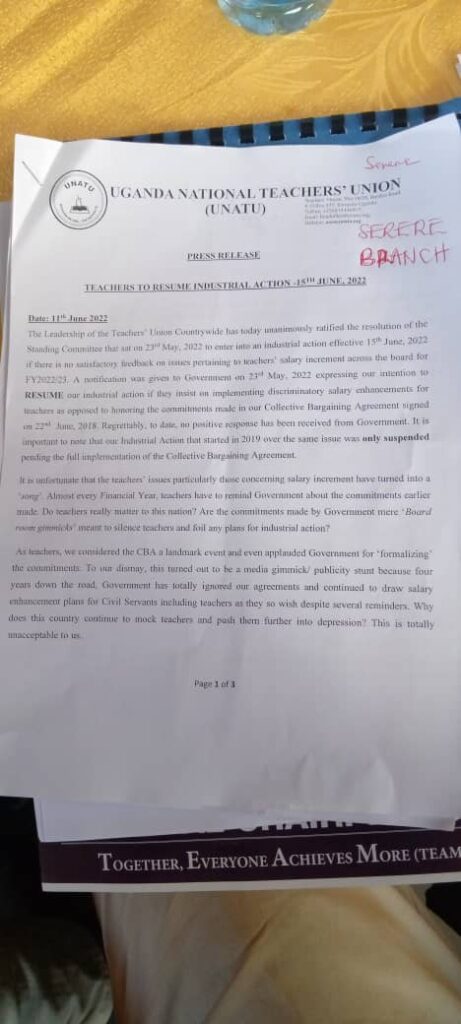 They claim, they have time and agian requested government to increase their salary but this has fallen on deaf ears.
Through their letter dated today 11th June 2022, teachers have unanimously ratified the resolution of the standing committee that was passed on 23rd May 2022 to enter into an industrial action effective next week on 15th June if their is no satisfactory feedback on interests pertaining to Teachers salary increament across the board for the financial year 2022/23.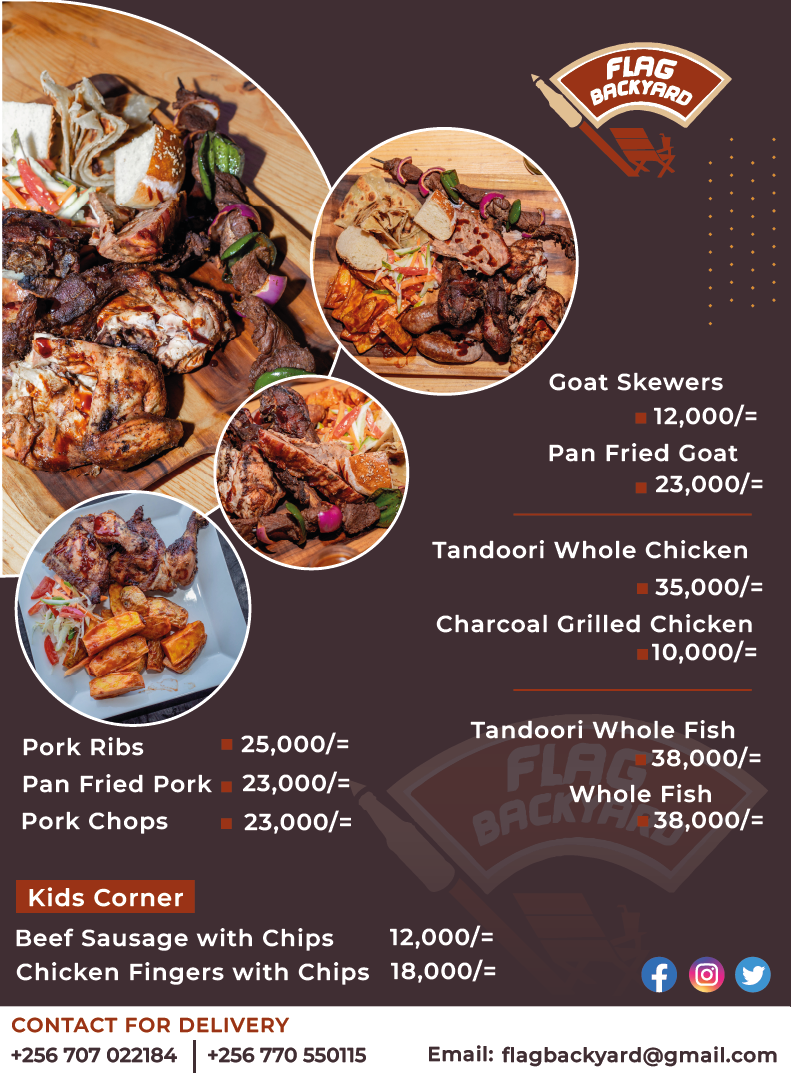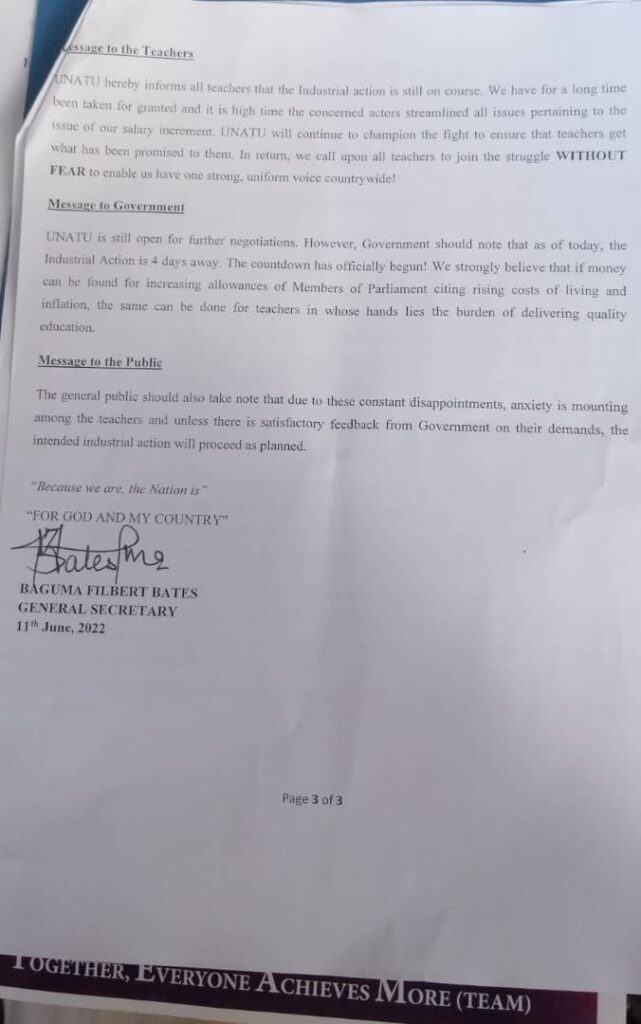 UNATU claims it notified the government over the same industrial Action on 23rd May 2022 if government insists on implementing discriminatory salary enhancements for teachers as opposed to honouring the commitments made by teachers in their collective bargaining agreement that was signed on 22nd June 2018.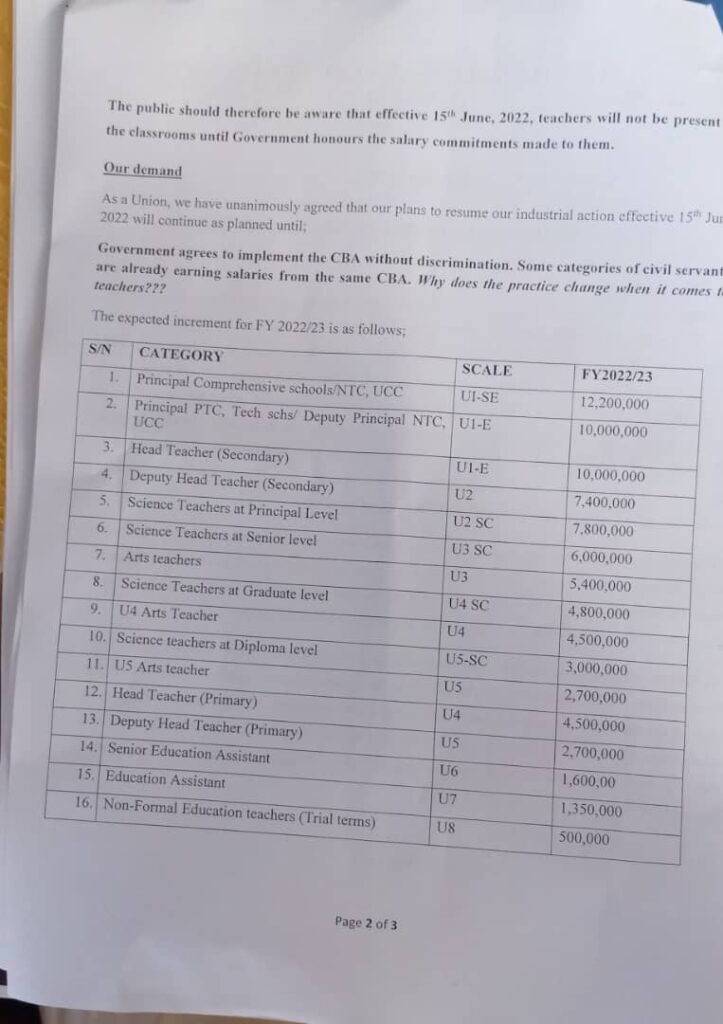 They further stated that since that date, the they have not received any positive response. Teachers further noted, "It is unfortunate that the teacher's issues particularly those concerning salary increament have turned into a 'song'. Almost every financial year, teachers have to remind government about the commitments earlier made. Do teachers really matter to this nation? Are the commitments made by government, 'mere boardroom gimmicks' means to silence teachers and foil any plans for industrial action?"
They called upon all teachers to join in this industrial action come 15th June if their grievances are not addressed by then.
They further reminded the government that there is still a window period of 4days within which government can negotiate, since UNATU is still open for negotiations.
Gilbert reiterated that no body should intimidate the teachers during the strike because the strike is protected by the law.