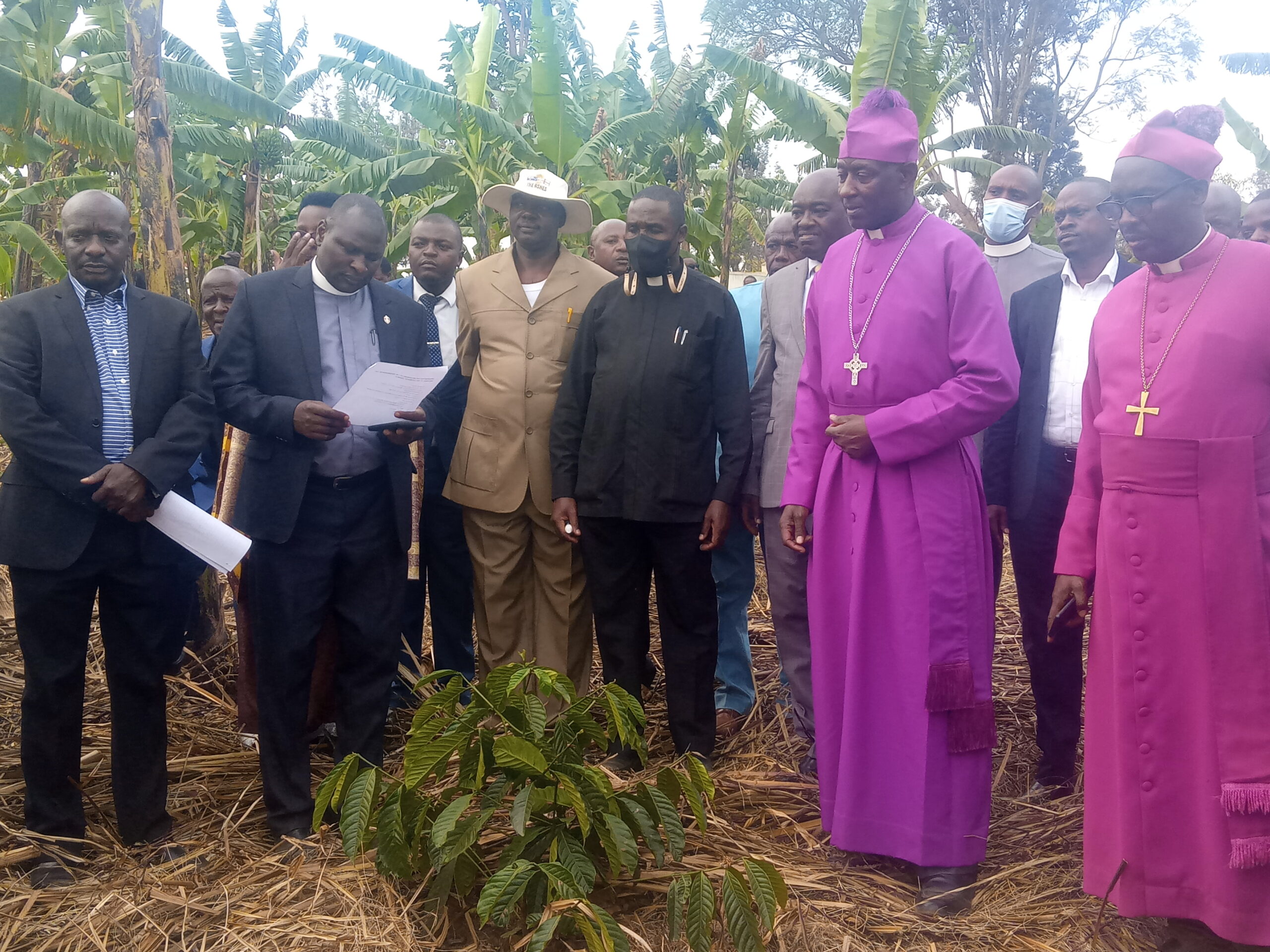 Stay Away From Church Properties – Archbishop Kaziimba Warns Land Grabbers 
By Our Reporter
Mbarara – The Archbishop for the province of Church of Uganda, Steven Samuel Kaziimba Mugalu has warned all land grabbers to distance themselves from the lands that belong to Churches.
The Archbishop has also urged all Church leaders to ensure that all the church lands are used not to leave them free to attract land grabbers. He said that in Uganda today land grabbers are everywhere and on standby to grab church or government lands which are free.
Archbishop Kaziimba said these while addressing the congregation of Christians in Ankole Diocese at Ruharo St. James Cathedral where he was hosted by the Bishop Rt. Rev. Sheldon Mwesigwa .
Kazimba has been in Ankole Diocese on a  three-day  a visit where he has toured several productive church projects under the diocese. He told the church leaders to utilize every piece of land that is under church of Uganda so that they can protect these lands from the land grabbers but at the same time for commercial benefits.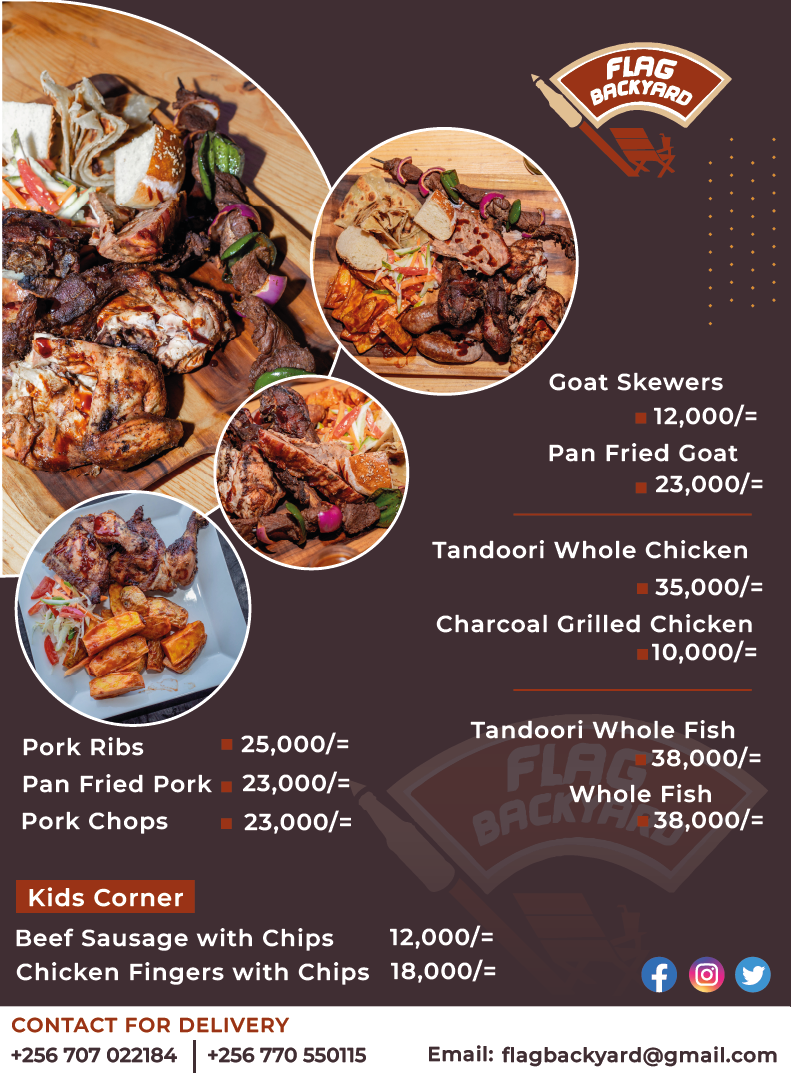 He said that churches must put up different projects that will generate income for the church other than waiting for donations from well wishers. Among the church projects under Ankole Diocese that amazed the Archbishop include, the Ruharo Mission Hospital, Bishop Stuart University, the mega constructed Church of All Saints Church Mbarara which is the biggest Church in East Africa, Melennium SACCO, Revival Radio, St. Paul Mall commercial Building, Coffee Plantations, Vanilla gardens and other many projects owned by the Ankore diocese. He also toured a five stored pension House that is under constructions.
"Let us utilize the land that we have, we put there something and this is why am calling the Bishops and the clergy that when you go to baptize on behalf of each child ensure you plant a tree at the boundaries of our land. It is for keeping our land safe but also environment and also income. I want you the church leaders to ensure that every Church where there is church Land there is a land title, otherwise these days are not easy, do not leave any land free that will attract land grabbers," said Archbishop Kaziimba.
According to the leader of laity Ankole Diocese, Herbert Kamugisha, he said that it's was an honour to host the Anglican Archbishop of Uganda in the Diocese. That as Christians, they must ensure that they implement the message of the Archbishop that Churches must develop themselves by putting up productive projects. Kamugisha said that as Ankole Diocese they have a number projects which currently generate millions and billions of money as income for the diocese, that churches no longer survive on donations.
He added that by the powers that was entrusted in him, he has managed to change the mindset of church leaders and Christians that churches are supposed to survive on donations. That he has boosted the finance department and now there is thorough accountability.
The clergy were also urged to start saving for there future times. The Archbishop said that Bishops, reverends and Church priests are paid peanuts, therefore they must start saving for there future as pension. That Church of Uganda ministers have been serving honourably  and retire miserably and this needs them to have something that will support them when they are retired. "Am glad that Ankole Diocese has sorted this by putting up a five-storeyed pension house that is meant to support the retired ministers, clergy and Bishops of the diocese because they have been serving honourably but retire miserably and the Ankole Diocese has addressed this.
According to Rev. Can. Bobs Nathan Mwesigye, the Archdeacon of All Saints Church Greater Mbarara, who is also the chairperson committee for the construction of pension house in Kokoba Mbarara said that this project will take about Ugx9.6bn to its completion. He said that once this house is finished it will be helping the retired Reverends and Bishops to get a monthly pension salary.
He said that currently a retired Reverend receives only Ugx80,000 pension salary per month. But according to Canon Mwesigye, he said that their target is that when this pension house is finished each will be getting about Ugx500,000.
He also said that the house will be meant for rent purposes especially for the Bishop Stuart University Students.