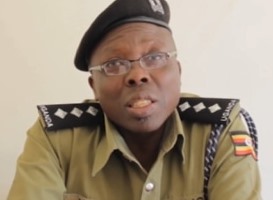 Rwandan National Mysteriously Killed In Rukiga District
By Innocent Ruhangariyo
Rukiga – Police in Rukiga are investigating circumstances surrounding the death of a 23 year old man Rwandan national.
According to ASP. Elly Maate; the Kigezi region Police Spokesperson, the deceased has been identified as Kaberuka Sekyerwa who had been working in Kampala and on an  unknown date, he returned and wanted to cross back to his home country Rwanda using un un-gazetted routes where he could have been attacked and killed by unknown assailants  as he was about to cross.
Maate said that his body was found by a one  Byabasiza lying in the bush along the footpath crossing to Rwanda.
He immediately informed the LC1 chairperson of Butale Cell who also informed the Parish Internal Security Officer (PISO) Justus Bareberaho who notified the area police of Kamwezi and Rukiga Central Police respectively led by the homicide team who visited the scene and took the body to Kamwezi Healthy center IV mortuary for postmortem and Rwandan authorities were accordingly informed.