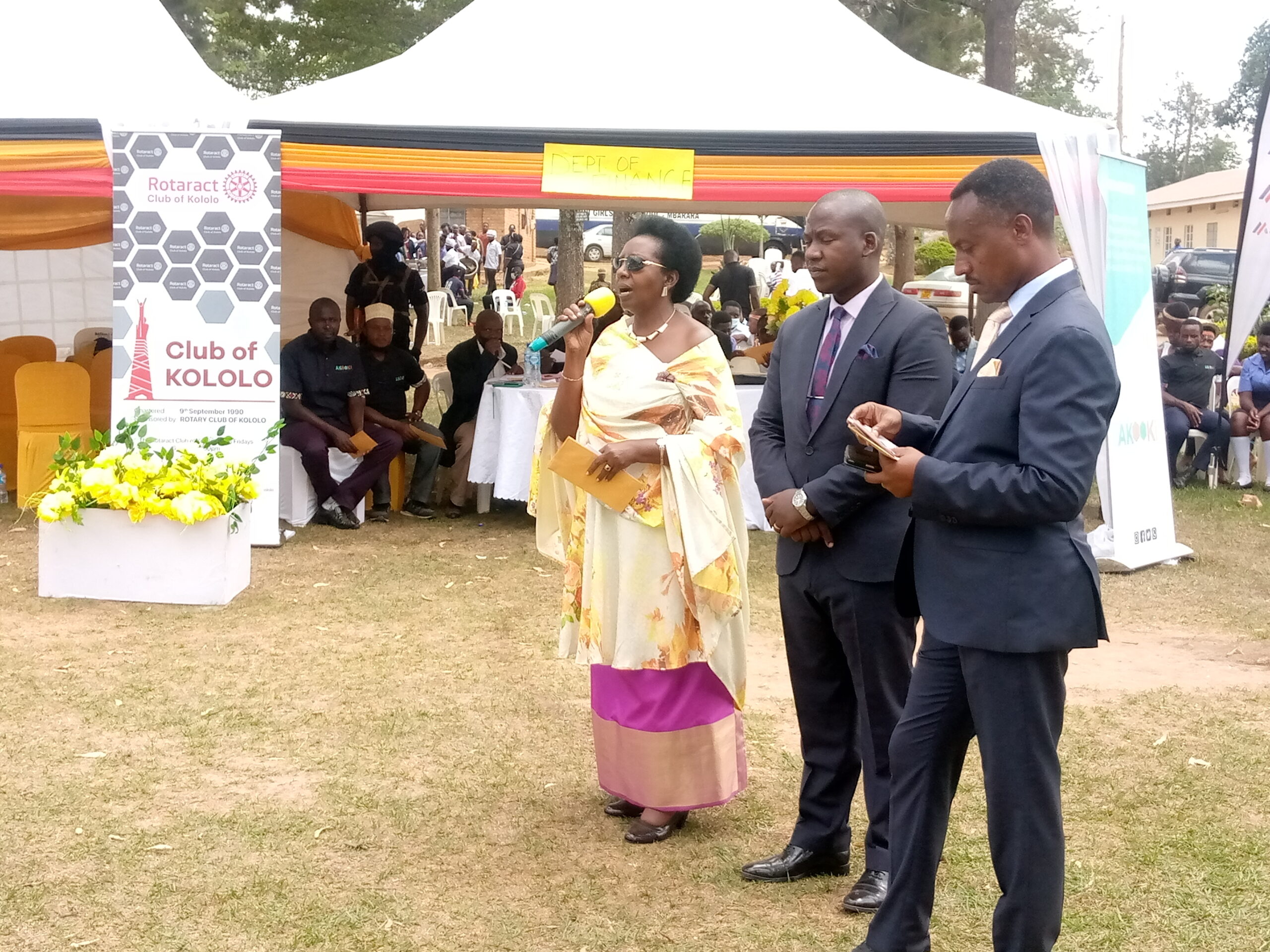 Rwampara District MPs Ask Magogo For FUFA Status
By Our Reporter
Mbarara – As one way of promoting sports in the area, the Members of Parliament from Rwampara district  used the opportunity of hosting the FUFA President Moses Magogo to ask him to grant their district  FUFA Status which would benefit the people of Rwampara in the long run.
Julius Tusiime, the Rwampara East area Member of Parliament, raised his concern on behalf of the fellow area Members of Parliament and the people of Rwampara district requesting the FUFA president to grant them  FUFA status which would promote sports in their district and even participate in regional, national, or even international football events.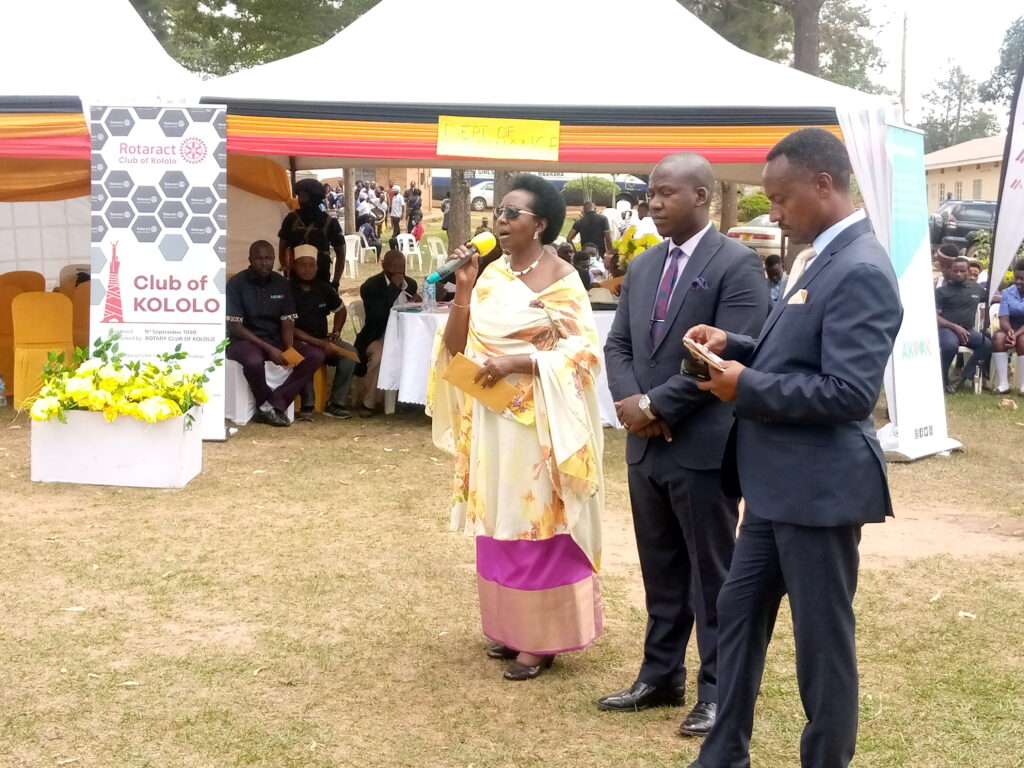 This was delivered over the weekend during the fundraising function for Kinoni Health Centre IV in Rwampara district towards the construction of a maternity ward and a general ward.
This function was held at Kinoni Girls SS in Rwampara district where FUFA President Magogo represented his boss Anite Among, the Speaker of Parliament who was supposed to be the guest of honour on the day.
In his speech, Tusiime used the chance to address his dream in relation to promotion of sports for the people of Rwampara. He told Magogo that Rwampara is growing in  sports activities, and that now there is  need for the district to be part of FUFA  which can enable them to produce good players and referees  at the national level and even beyond to the international level.
"As Rwampara we are ready to gain the FUFA status, we have great got talents, we have already trained FUFA referees about 50, we have about 50 FUFA  football administrators and coaches who are trained by FUFA. So I believe the timing is right if we are granted FUFA Status in the next financial year, it is a benefit to us, it is a benefit to the population and the youth of Rwampara at large", said Tusiime MP Rwampara East.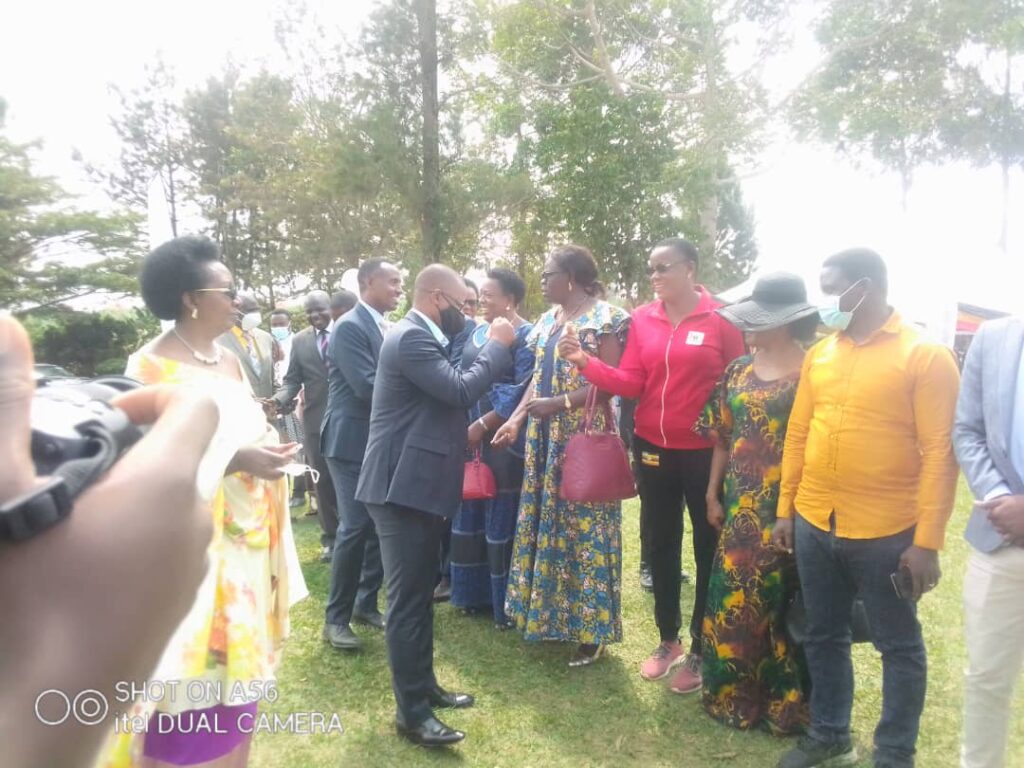 He further noted that once Rwampara
has a FUFA Status, it means they will choose one play ground and upgrade it to the national level stadium and even internationally. He said that they must fight as members of Parliament to ensure this happens. He said that this will largely promote and develop sports in Rwampara and the entire western Uganda. That it will benefit the people of Rwampara especially those who may be selected as referees or players to participate in  international football.
In his response, Magogo said that it's true FUFA is training the referees, FUFA football administrators and the coaches in the area.  He said that this did not come accidently as it was organized by the request of Hon. Molly Asiimwe and her Colleague Julius Tusiime. "I will also like to mention that there was a request to make Rwampara District Football Association as one of the Districts that compose FUFA, and I can assure you that by the end of this season it will have been done,"said Magogo.
Magogo pledged over Shs3m towards the construction of the maternity ward, and he handed over 30m from the Speaker of Parliament meant for the same nobel cause.
After the fundraising function, FUFA President Magogo with a team of Members of Parliament held a friendly football match with the Rwampara Local government at Rwampara Kinoni Play Ground.  The match was successful where the team from Parliament which Magogo was the Captain took the day by defeating Rwampara Local Government 3-1.
Speaking to  journalists, Bazir Bataringaya the area MP for Kashari North who was part of the team of Members of Parliament, said that the reason why they decided to engage in sports activities wherever they go is majorly based on two reasons, one is that Members of Parliament must act as an example to the young population, that through sports you can remain physically fit.
He added that the second reason why they engage in sports is that it reduces on non-communicable diseases. He also identified sports as a unifier, that it brings people together and that it is a good mobilizing tactic when especially one wants to pass communication about government programs.