Russian warship with missiles to join drills with SA
A Russian warship armed with hypersonic cruise weapons will take part in joint exercises with the Chinese and South African navies in February, Russia's state-owned Tass news agency reports quoting a military source.
"The Admiral Gorshkov will call at the logistics base in the Syrian port of Tartus, following which it will participate in the joint drills with the Chinese and South African navies," the agency reports.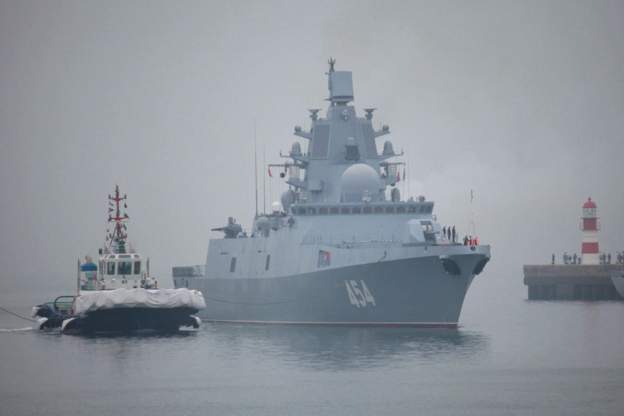 It was the first official mention of the participation by the frigate, "Admiral of the Fleet of the Soviet Union Gorshkov," which is armed with Zircon missiles, the Reuters news agency adds.
On Thursday South Africa's military announced it would next month hold joint military drills with Russia and China off its coast.