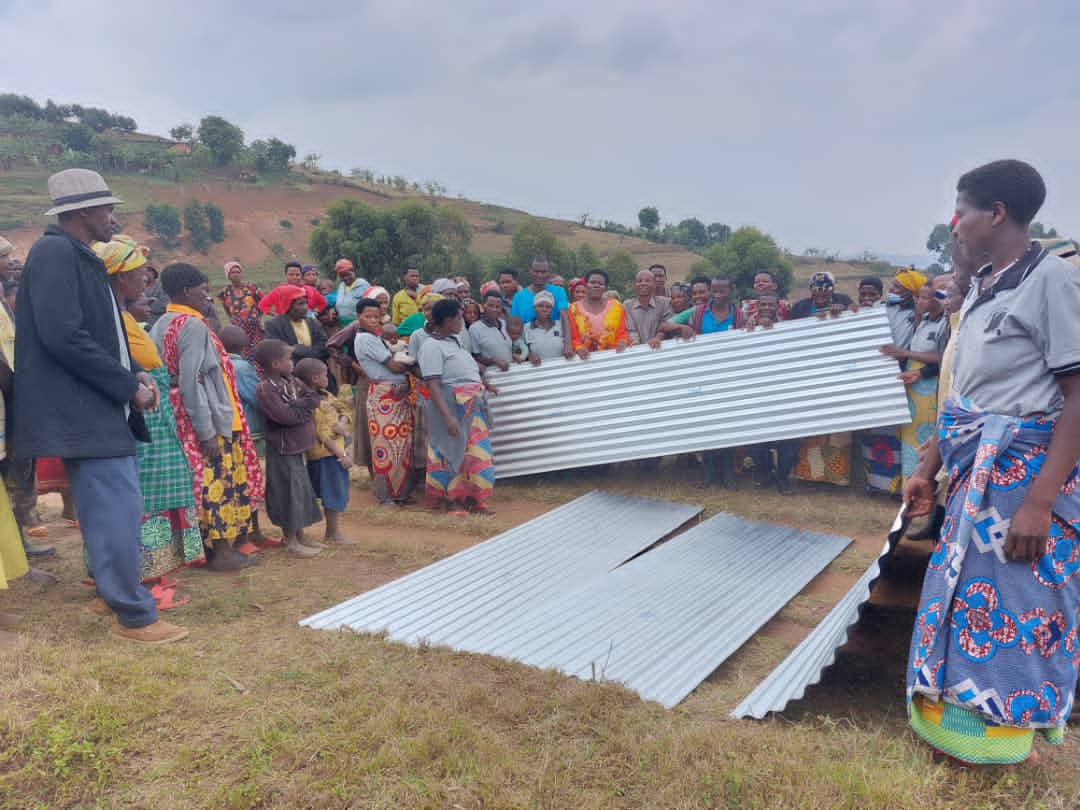 Rubanda Woman MP Donates Over 200 Iron Sheets To Constituents
By Byamukama Libino 
Rubanda – The Rubanda district woman Member of Parliament Hon. Prossy Akampurira Begumisa Mbabazi has embarked on supporting Bataka groups with iron sheets in Rubanda district, with the aim of ensuring that they construct commercial houses as a source of income.
She donated a total of 220 iron sheets on Friday to seven groups each getting 30 iron sheets. Some of the groups that benefited are Murugabano-Nangaaro Ngozi group in Hamurwa Town Council that has 115 members, Murukoro Ngozi group and Mukibungo Ngozi group both from Muko sub-county with 300 members, and Nyarumbya-Muntuuro Ngozi group from Hamurwa town council and among others.
Addressing some of the group members during the distribution of the iron sheets at Murukoro trading center and at Mukibungo, Akampurira said that she decided to donate iron sheets to the Bataka groups which have already constructed the buildings and need iron sheets in order to help them not only in standing for their fellows when a member dies but also have an income generating project by constructing commercial houses. She urged other groups to set up means of starting up income generating projects as a way of fighting poverty in the society.
The Chairperson of Murukoro Ngozi group Beston Tugumisirize expressed gratitude saying that they had failed to raise funds for the iron sheets, adding that once they complete the building, this will also help them to have offices, rentals and a convenient place for holding their meetings.