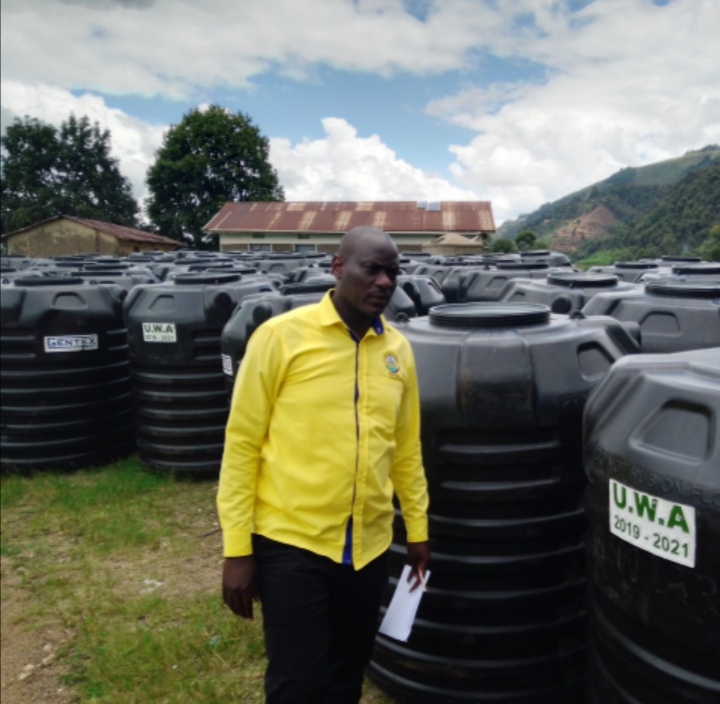 Residents neighbouring Bwindi impenetrable & Mgahinga national parks receive free rain water tanks from UWA
By Byamukama Libino 
Rubanda – Rubanda district communities neigbouring Bwindi Impenetrable and Mgahinga national parks have received rain water harvesting tanks from Uganda Wildlife Authority (UWA).
The 339 water tanks with a holding capacity of 1,500 litres were procured with part of the Shs800m released by UWA to Rubanda district, in line with the revenue sharing policy under which national parks share a portion of their earnings with local governments within their boundaries.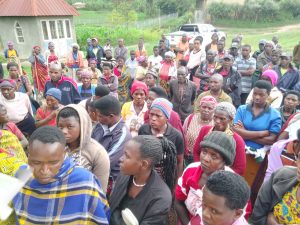 The money is released to the district accounts, and in turn the district draft budgets in collaboration with lower local authorities whose sub-counties/town councils have boundaries with the national parks.
While speaking at a ceremony to flag off distribution of the water tanks in Ikumba sub-county, Rubanda district LC5 chairperson Ampeire Stephen Kasyaba explained that 150 tanks were allocated for communities in Ikumba while 189 were procured for Ruhiija Sub-county, to tackle the challenge of water scarcity in the area.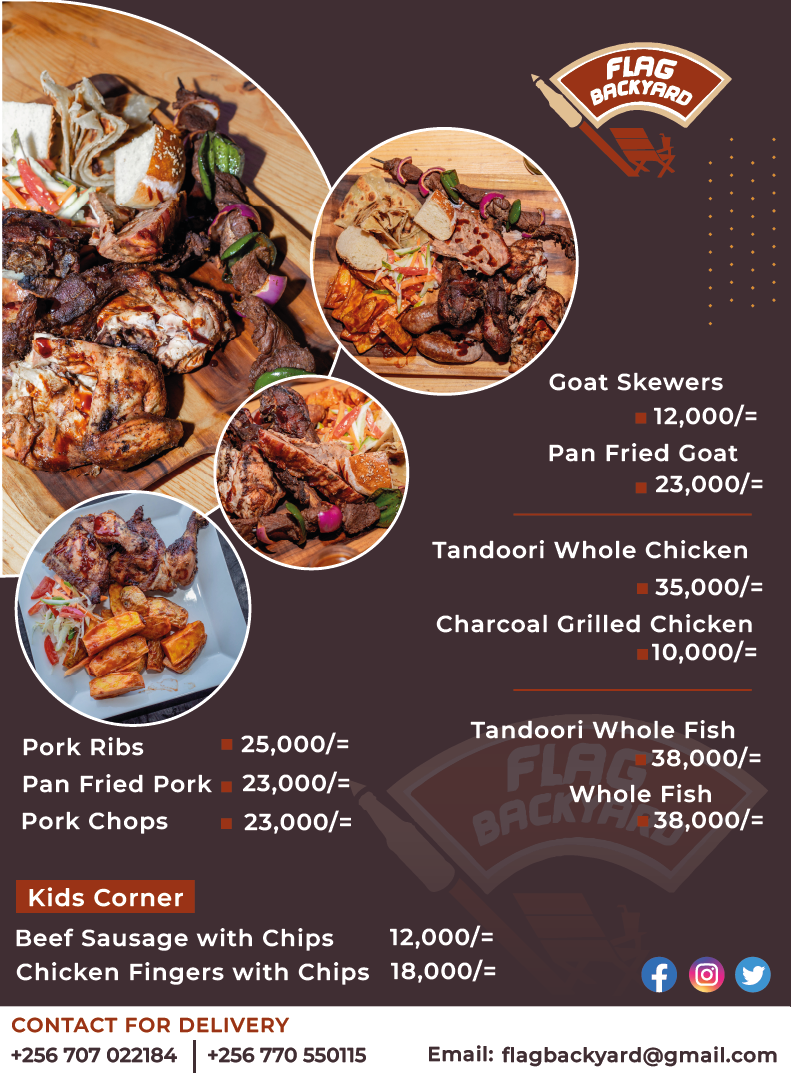 He further explained that they had allocated the rest of the Shs800m released by UWA in the current financial year, to the education sector, health, road maintenance and water supply systems, among others.
Kasyaba noted that the water tanks had been requested by the communities through their local leaders. He however realized that the water tanks procured were missing taps, and he instructed the Sub-county chiefs to buy taps for the beneficiaries when UWA releases money in the next quarter in June, 2023.
"I didn't know that your tanks had been bought without taps, but I have instructed the sub-county chief to buy the taps in the next phase where we expect money from UWA in June," Kasyaba said before he cautioned beneficiaries against selling off the water tanks."
Ikumba Sub-county LC5 Councilor Joventa Twinomuhangi and LC3 chairperson Wenceslas Bazirake said that UWA had suspended releasing of the money for three years after the previous district authorities misused it.
They thanked Kasyaba and Rubanda East MP who doubles as State Minister of Finance in-charge of General Duties, Henry Musasizi for the intervention.
The Bwindi and Mugahinga Community Conservation Ranger for Rubanda district Peter Muhangi said UWA was giving back to the communities in appreciation of their support to conserve the wildlife and environment in the national parks.
The Ikumba sub-county chief Diana Ashemeza revealed that distribution would be done by selected committees, and priority would be given to the elderly aged 70 years above.
Other districts that benefit from the revenue sharing from Bwindi and Mugfahinga national parks, are Kanungu and Kisoro .