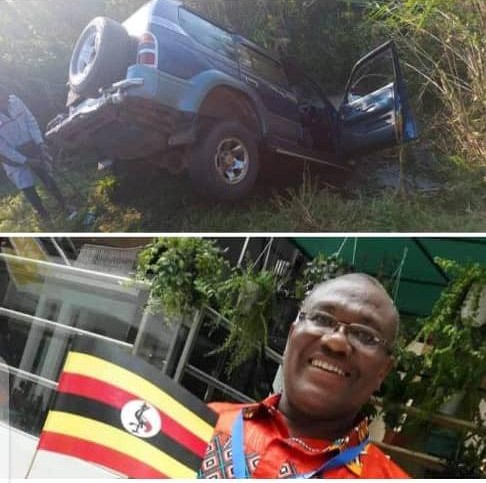 Proprietor of Nile High School Mukono, Yesse Mubangizi Perishes in Fatal Accident
By Stephen Ocaido
Shock and agony has befell the people of shema for the loss of their hopeful son Yese Musinguzi in a nasty fatal accident that happened today morning along Kampala masaka highway.
According to a statement by ASP Faridah Nampiima, PRO Traffic and Road Safety police, this accident involved Motorvehicle Reg No UAV 310Y prado that was being driven by a one Tumusiime William.
The vehicle was moving from Masaka side heading to Kampala.
The accident happened after a boda boda rider who was moving infront of the prado turned from left to right without indicating, in the process, the Prado driver tried to dodge the rider and ended up losing control of his vehicle knocked the boda boda rider killing him on spot.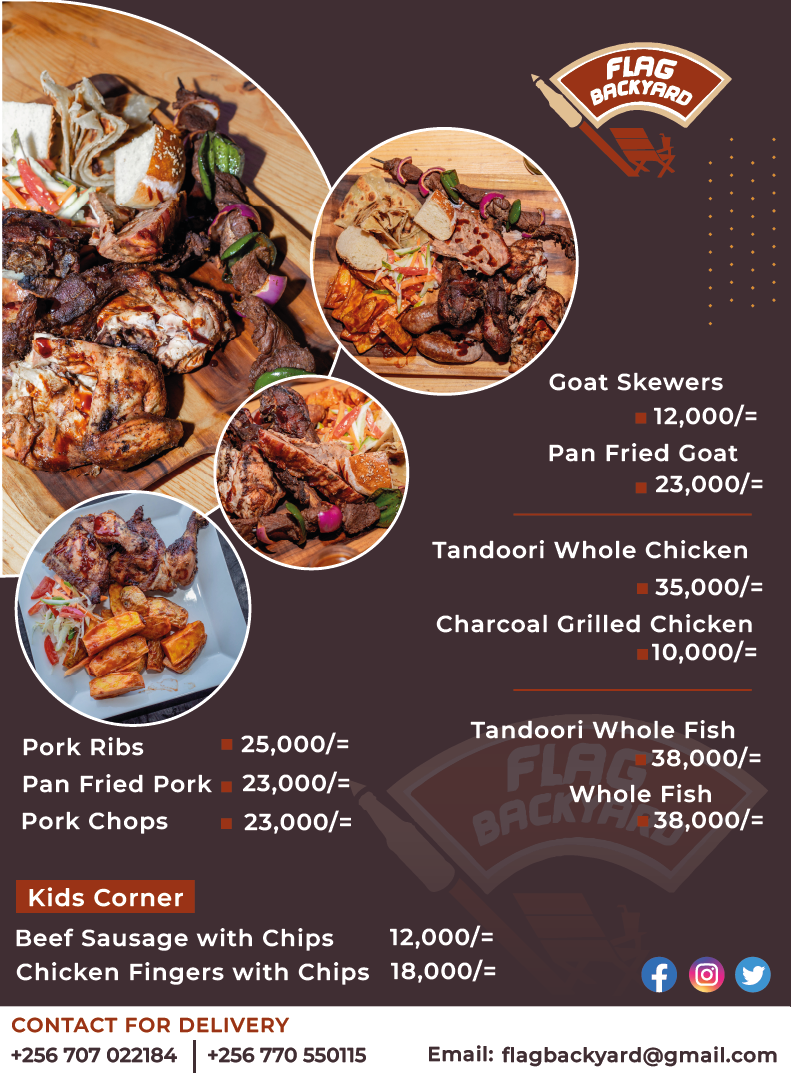 Police further says that a one Yesse Mubangizi Kamanyire died moments after reaching Nkozi Hospital where he was rushed in a critical condition.
"Three more people who were passengers in the prado inclusive Kasagwa Ephraim a 72 year old, sustained serious injuries and he's admitted at Nkozi hospital while Mugabi Philimon sustained minor injuries." the statement read.
Police says the cause of the accident has been attributed to the boda boda rider who carelessly turned off from the road.
The dead boda boda rider has been identified as Lukyamuzi Samuel a 42 year old
LIFE AND HISTORY OF YESSE MUBANGIZI
The history of Yese Mubangizi (RIP) as given by himself to St.KAGWA BHS. It appears on St. Kagwa school website.
Lion Mubangizi Yese Kamanyire has been the Managing Director Nile High School Mukono, CEO Nile Villas, MD York Beverages Ltd and CEO Nile Valley Farms.
"I am Mubangizi Yese Kamanyire and did HEG/Sub Mathematics for my A'level at St.Kagwa Bushenyi High School from 1985-1987. We joined at a time when the school had sent only one student to Makerere University; a one Asan Kasingye, the now Assistant Inspector of Police. We were discouraged with fear knowing that none of us would join Makerere University.
We however got assurance from our teachers notable being Mr.Mugisha Gift who joined the staff in 2nd term of my S.5 and by the end of the term, we were confident that we could go to Makerere University. Mugisha Gift was a friendly and loving teacher of History and Geography.
He tremendously encouraged us to read hard along with Tr.Kahonda of Economics and often reminded us that we could make it to university. I am sure that our passing highly was a combination of hard work and encouragement from our teachers. In S.6, we designed programs that would lead us to success.
We formed discussion groups, attended seminars and put in a lot of effort to make sure that we succeeded. I vividly remember one seminar of economics at Bweranyangi where I presented a question on Unemployment and all students were surprised and took notes from me, including boys from Ntare School who came during break time to thank me for the presentation.
We organised internal seminars and each student would be assigned a question to discuss. All these encouraged us and we passed with flying colours.
At the end, a credible number of 24 students made it to Makerere University from one student the school had the previous year .
I am happy because I was the best student scoring ABC24 in Economics, Geography, History, General Paper and SubMath and was admitted at Makerere University to do Bsc. Economics.
I later did a Master's degree in Economics. I am eternally grateful to my Classmates including Geofrey Natuyamba, Robert Mwijukye, Peter Turyamuhaki, Deus Banturaki –our Headboy; Adonia Kamukasa, Mugisha P.K, Mugisha Appolo, Mugyenyi Cyril, Muhumuza Laban, Butamanya Joreme, Rev Cranmer Mwesigwa and many others with whom we shared everything which made us to succeed in our academic pursuits.
On the social side we used to have bull dances on some weekends. We often invited the girls from Kyeizooba Girls and we had good time. On Seminars, we had the opportunity to dance with our visitors from outside, which brings great memories.
On the spirutual side we used to go to St.Kagwa parish and had the Holy Communion and spiritual food from the priest of that Parish.
Protestants had a strong Scripture Union which built us spiritually and I can Remember Rev Cranimer Mwesigwa who was our Chairman while I was the Secretary of the Scripture Union. We even had a S.U convention/conference at St.Kagwa that time.
I want to thank our teachers who nurtured us more especially our Headmaster Mr.Kalekyezi, Mr Ndeeze our Deputy Headmaster, our teachers Mr.Gift Mugisha, Mr. Mushabe and Mr.Kahonda who gave us the foundation of the knowledge we have.
To the stakeholders, St.Kagwa Bushenyi High School has nurtured many very important people and this is due to the values they inculcated in us like values of hardwork, discipline, honesty and time management.
To the current Students I advise that you to remain focused to the end, keep determined, listen to your teachers, and be disciplined. Trust God too and everything will be okay. Prov 1:7 the fear of the Lord is the beginning of Wisdom. These will lead you to success and, it's only you who will enjoy the fruits of hard work. May God continue to protect our school and keep it strong. WE LABOUR FOR OUR FUTURE." wrote Yese Mubangizi (R.I.P)