Promoting local content: MultiChoice Uganda launches take me back and Kanseeme
By Wod Omoro
Kampala: MultiChoice Uganda; a leading Pay-Tv industry player on Sunday launched two reality shows, Take Me Back and KanSeeMe at an event held at Forest Cottages, Bukoto in an effort to promote local content.
The two shows which take the form of reality TV; Take Me Back that premiered on 8thJanuary is centered on helping people that fell apart from each other to mend things and rekindle their broken relationships, and KanSeeMe which premiered on the same day (15thJanuary) delves into the life and times of Anne Kansiime, a successful, middle-aged comedian and entertainer coping with the recent passing of both her parents, as well as the birth of her first child, following her engagement to Skylanta, are on Pearl Magic Prime on both DStv and GOtv.
Speaking during the event, Rinaldi Jamugisa, PR and communications manager Multichoice Uganda said that the two shows have the creative and visual fabric to deliver great entertainment to viewers.
He explained: "As part of our hyper-local strategy, we aim to deliver world-class entertainment created by Africans for Africa that is relatable, based on societal and cultural nuances that bring us together, and give us an identity."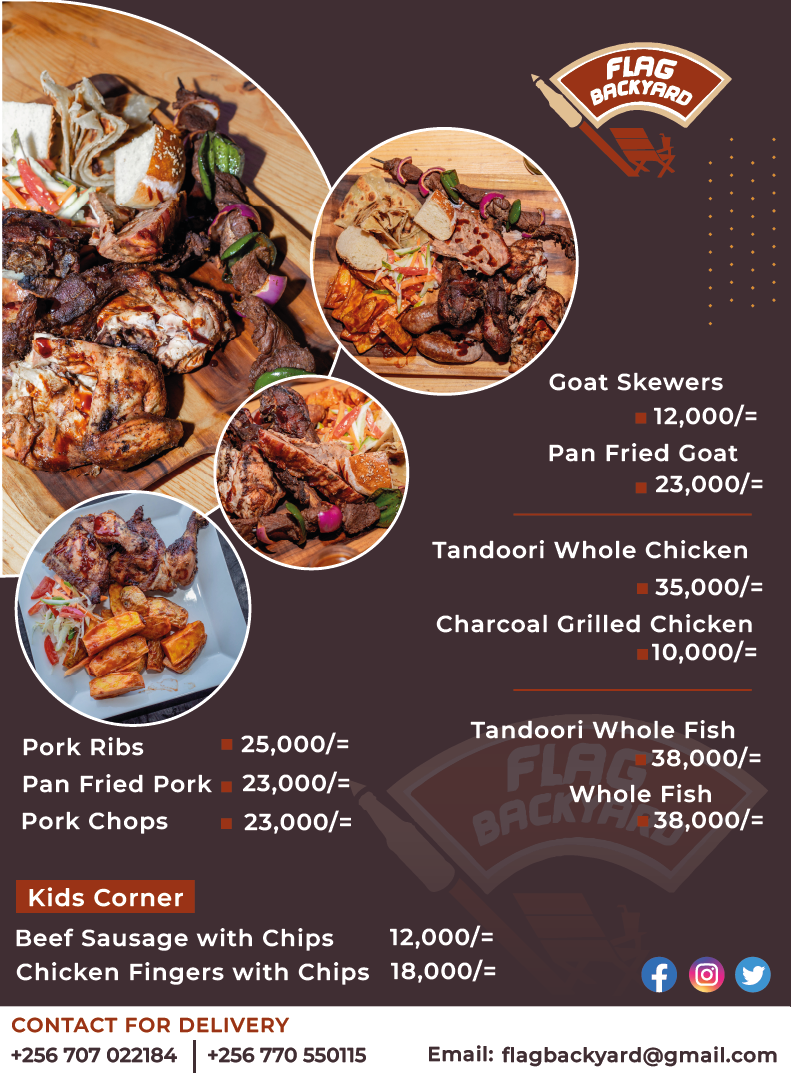 "We continue to invest in bringing content that adds value to our viewers, enriching their lives with stories that resonate with their day-to-day lives, through new and refreshing content and that is family-friendly," Jamugisa revealed.
Jamugisa further explained that Mulltichoice is investing in local content because creatives in the country haven't had a solid platform to showcase the talent that they have, adding that: "We are very excited by the continued investment that we make to ensure that artistes of this nature in the creative space in film have a platform."
He concluded that the platform will provide employment opportunities for many who are involved in the creatives value chain like producers, directors, set designers hence improving their standards of living and contributing to economic development through paying of taxes.
Collins Bareija Magezi (Emeka), the show host, Take Me Back said that he was inspired by the need for a reality show centered around mending broken relationships.
"We live in a broken society that needs healing, and with Take Me Back, people with past hurts get to reconcile with their lovers, friends, and family and I thank Multichoice for the platform to broadcast this and show that it's possible for people to reconcile," Bareija noted.
Anne Kansiime, the lead character in Kanseeme said she was excited by the opportunity to share her life with viewers. "Culture and society have for so long driven us by the notion to keep our lives secret for different reasons."
She added that with support from her family, they started on the journey to open up themselves, their lives, the ups and downs, hurts, joys they experience, and it has been quite a tough yet very fulfilling journey to see what the show has turned out to be in the episodes shot so far.
"I wish to express my gratitude to Multichoice Uganda for the opportunity to tell my story, boldly through Pearl Magic Prime," she added.
The local content manager, Multichoice Uganda, Brian Mulondo revealed that the shows are part of the business' broader strategy to tell the African story.
"Take Me Back and Kanseeme are expected to be viewer's favourites as they bring the rawness of what life is about, while speaking into what we all go through or at least witness those around us experiencing," he noted.
"Anne and Emeka are definitely talented creatives with whom we are proud to work to bring exciting and thrilling content to viewer's screens this year, in addition to others we have commissioned in the last few years," he added.
Mutichoice Uganda has in the last 1 month demonstrated great investment in the Uganda film industry with the launch of new and exciting shows like Urban life, Juniors Drama Club, in addition to Wakaliwood.
These efforts by the brand through Pearl Magic Prime are in a bid to strengthen and increase on the offering to customers while fostering the advancement of the Ugandan film industry.
Take Me Back and Kanseeme will air every Sunday at 8:00pm and 8:30pm respectively on Pearl Magic Prime, on both DStv, and Gotv platforms.
With this kind of venture in promoting local content, it is very possible to create and identity for the Ugandan film industry like Nollywood, Bollywood or even Hollywood, and hope that other players in the industry borrow a leaf.