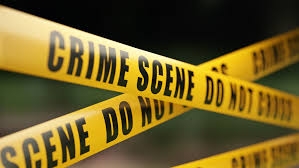 PRIMARY SCHOOL TEACHER MURDERED IN COLD BLOOD
RUKUNGIRI — Police in Rukungiri is hunting for unknown assailants who murdered a 42 year old man.
The deceased was identified as Byamukama Denis a teacher at Kyamakanda primary school located in Buyanja sub-county and resident of the above address. It's alleged that the deceased was last seen on 18th April 2022 at about 5PM entering his rental room, according to the children of the neighbours
Elly Maate, the Kigezi Region police spokesperson said that it was until Wednesday at 11am when his body was discovered by his biological daughter Ampwera Denise 17 years who had returned from Easter holiday from her grandmother's home.
Maate says that police was notified, Scene visited and documented, body found with 2 stabbed injuries on the head and taken to Rwakabengo health centre mortuary for postmortem.
A case of Murder by stabbing was registered at Rukungiri CPS under reference No 315/2022, and investigations in the case are ongoing according to the Police in Rukungiri district.