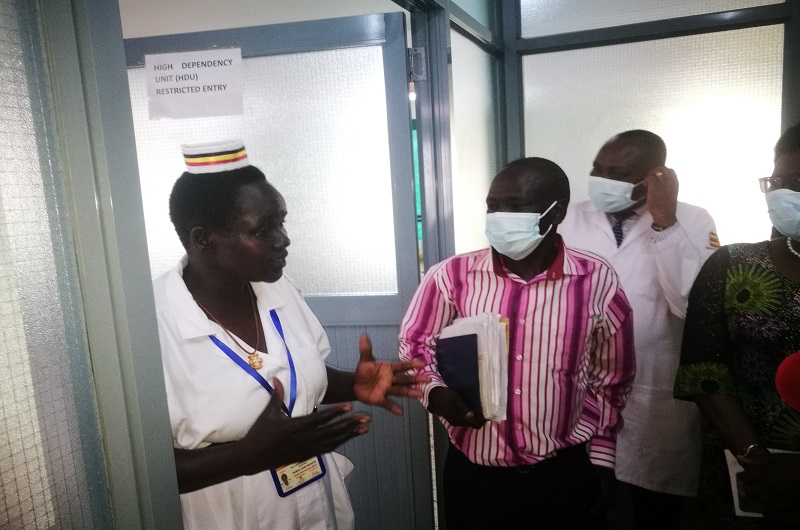 Power irregularity: High patient turn-up overwhelms Arua medics
BY ANDREW COHEN AMVESI                          
ARUA. Health workers in Arua regional referral hospital and surrounding health units in Arua city and Arua district are beating all odds to overcome the irregular power supply challenge and the ever-increasing number of patients seeking treatment in government facilities.
Similar challenges have also been reported in the other districts of West Nile especially, Maracha, Terego, Madi Okollo and Pakwach which still don't have government hospitals to effectively manage patients.
At Arua regional referral hospital, the irregular electricity supply has forced the hospital management to cut the budget of other departments and top it on that of fuel so as to keep the government facility running.
According to Dr. Alex Andema, the Arua regional referral hospital Director, the budget for fuel alone to run the hospital generator has gone up to shs65m this financial year from about shs40m budget of the last financial year.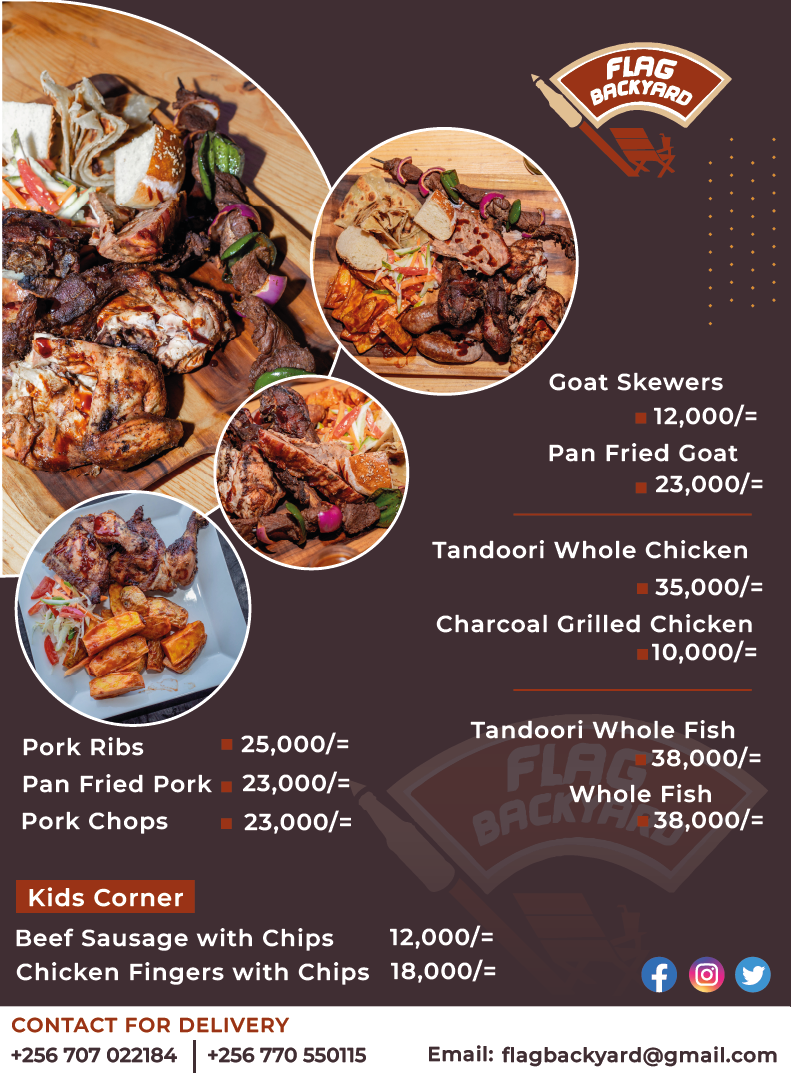 Some of the services which are greatly affected due to the irregular power supply at Arua hospital and other health units include; the theatre services, the ICU unit, the CT scan services, the oxygen plant, laboratories, the neonatal unit and administrative offices among others.
But despite the challenge, Dr. Andema is so optimistic that the recent visit by President Yoweri Museveni will expedite the process of connecting West Nile to the national grid for the hospital to realize stable and reliable power supply.
"The issue of power, but we all know when the President came here and we had the minister for energy who gave us a clear way forward on power and already a lot of work is being done and that shows plans are in place to have power in the region. So, we are waiting for that. We know that we are depending on the West Nile Rural Electrification Company (WENRECo) and we know WENRECo is not enough but we are hopeful that we shall have the national grid here soon," Andema said.
He noted that in the meantime, they have generators which they normally switch on whenever power goes off.
"There may be issues of fuel but we try our best to budget in such a way that we have adequate amount of fuel for the generators and when it comes to again apportioning the fuel, we apportion a bigger amount for the generators than other administrative use, may be the other area we consider is referrals. But now that we have a CT scan here, we have also reduced on referrals and all that money is used for the generator," Andema said.
Dr. Andema shared the same sentiments with Jackson Atima Lee Buti, the Arua Central Division MP who said it is not only Arua hospital suffering from the power challenge but all government and private institutions in the West Nile region.
"Institutions like Muni University are suffering, the cost of running a generator to power the University has choked them. We are grateful to President Museveni for giving us the national grid connectivity but the works are not moving on. We have been pushing the ministry to have us connected to the national grid but nothing is happening. You saw how the population reacted when the President was here, I even found it difficult to moderate that meeting concerning energy when the minister for energy was presenting because everybody was pissed off. What people wanted to hear was West Nile will be connected on this day but there was no specific day mentioned," Atima said.
Reports from Arua hospital indicate that 5 percent of inpatient admissions and 10 percent of outpatient attendance are foreigners. Officials said the foreigners are not only refugees but also patients coming to seek services from DR Congo and South Sudan.
Dr. Andema observed that the hospital data system also captures the foreigners residing within the city and when analyzed, 10 percent of such foreigners attend services at Arua hospital alone. Of the statistics, 2 percent of the expectant mothers referred to Arua hospital maternity ward are mainly refugees from refugee hosting districts.
As a result, Jane Moria Francis, the in charge of Arua hospital maternity ward said they are overwhelmed by the number of expectant mothers at the hospital.
"At the moment, we have 29 beds but in actual sense, we could have at least 55 beds to 60 beds for postnatal and high dependance (HD) alone so that we really get all our mothers in beds. The major challenge is that space is not enough. If really things would work out better, my prayers would be that they extend this maternity ward so that we ensure that we accommodate all our mothers," Moria said.
Arua hospital records a total of 320 normal deliveries and 240 to 250 caesarian cases in a month. Moria, however, attributed the high number of cesarean cases to multiple pregnancy and teenage mothers whose bodies are not well prepared to deliver normally.
"Even the ones who undergo Caesar, sometimes when we receive too many referrals, you will find out that we advise them to get a mat and we put them down but in actual sense, they were supposed to be in bed till the mother and the baby is stable and they are discharged home in a very good condition," Moria added.
Peace Ezoru, a resident of Ajua cell, in Oluko Ward, Arua City said in the general ward of Arua hospital, his father who is suffering from pressure and diabetes was at first admitted on the floor not until somebody died for him to be shifted on the bed of the deceased.
John Asite, a father of five in Adumi ward, Ayivu Division said after testing his 2-year-old girl malaria positive, he has been sent to buy the prescribed drugs from a private health facility because the hospital has not yet received drugs from the National Medical Stores (NMS) and as a result, he couldn't seek for his child to be admitted where there is no medicine.
However, a medical worker who spoke to us on condition of anonymity said Arua hospital is supposed to receive drugs from NMS after every two months but at times the drugs delay up to three months.
When contacted, Sheila Nduhukire, the NMS principal relations officer said she was still in a meeting. She couldn't also respond to our text message over the matter by press time.
Meanwhile Dr. Gilbert Aniku, the head of the pediatrics department of Arua hospital maintained that they are a bit strained due to the workforce.
"You found me in the clinic, I also need to cover the wards and I told you my colleague is in two other wards that we cover, we are a bit strained. The work force that also used to support us, the medical interns are a typical workforce. We train them as the next lot of doctors but there has been a delay in their deployment. Our appeal is to let all the necessary measures be put in place to deploy them, otherwise, we may break down," Aniku said.
Alice Akello, the Arua Resident City Commissioner (RCC) said the problem of congestion in Arua hospital and other health units in the city is at times caused by attendants.
Akello said from reports she has gathered, sometimes five family members look after a patient and all end up sleeping in the hospital thus causing congestion in the facility.
The RCC advised health units to come up with a policy that will allow at least two attendants to take care of a patient if the problem is to be addressed.
Arua hospital has a total of 375 staff attending to all referral cases in the West Nile region and beyond.