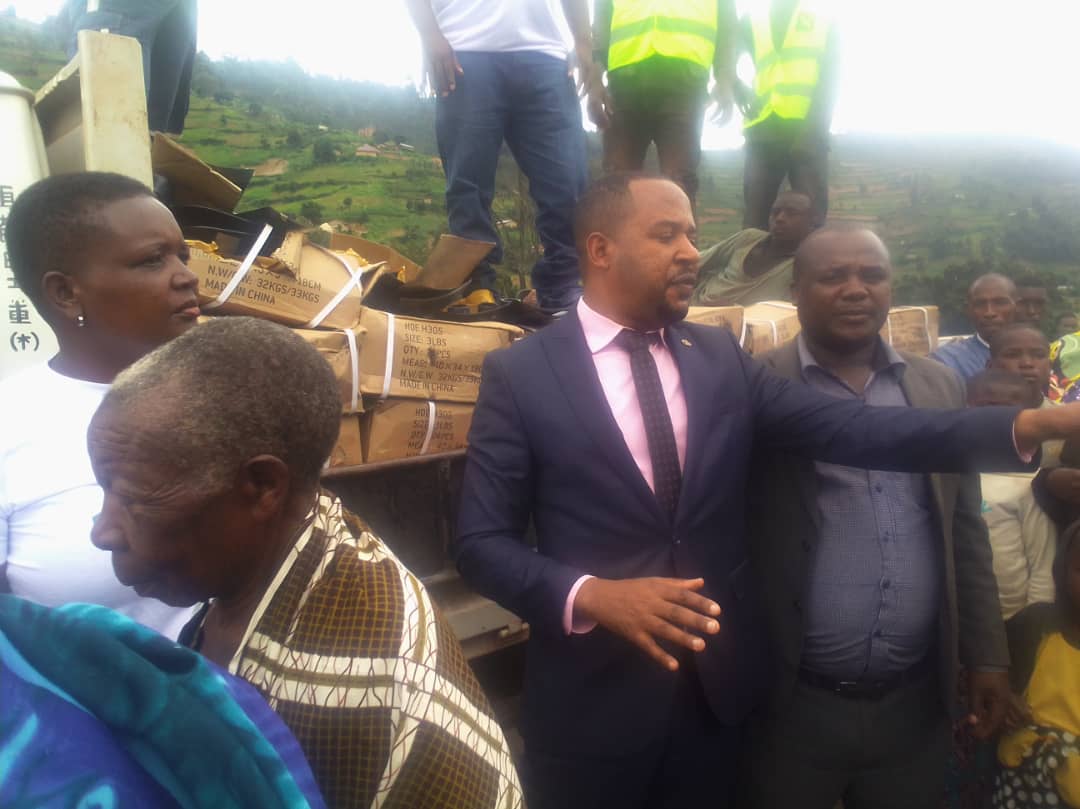 Over 30,000 Households to Receive Hoes in Rubanda
By Evans Najuna
RUBANDA — Atotal of over 35,960 households in Southwestern District of Rubanda are set to receive Hoes. This hoe distribution was launched by the Rubanda West County Member of Parliament Hon Kamuntu Moses Mwongyera, on Sunday evening.
While commencing distribution exercise at Kishanje catholic parish grounds, Kamuntu, said that he has so far secured 50,000 hoes which costed him over 500 million shillings, adding that, the hoes were processed from iron ore which he transports abroad for processing several materials.
He explained that the donation was his personal savings not government, and it's part of the promises he made during the general election campaigns to ensure that each household gets a hoe. Kamuntu said that this will be a continuous project until he reaches out every household.
The legislator however cautioned the beneficiaries not sell these hoes in exchange of drinking Waragi but start serious Agriculture to Develope them selves.