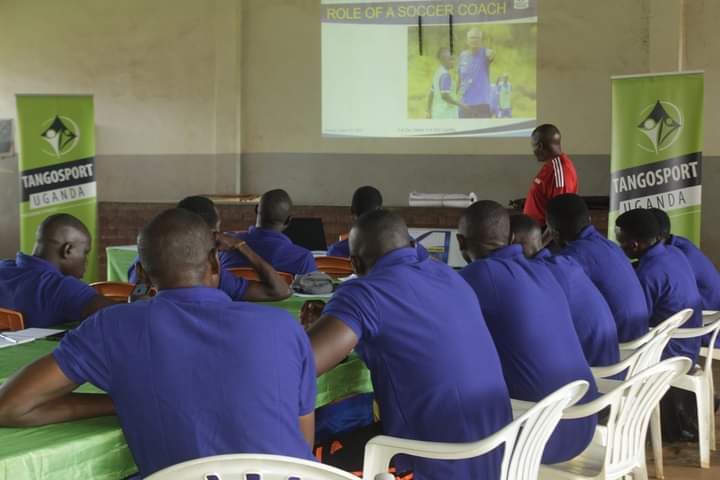 Over 20 Coaches Enroll For Beginner's Coaching Course
By Emmanuel Sekago
A total of 25 coaches have enrolled for beginners coaching course currently ongoing at Jinja senior secondary school in Jinja district.
The Tangosport organized course got underway on Monday with CAF and FUFA  instructor Nyiima Jackson facilitating the sessions.
While speaking at the official opening of the the course, Tangosport executive director Kazimbye Abel welcomed all participants and thanked them for foregoing other engagements to attend the course.
"I welcome you all to this coaching course class. I would like to also thank you for adjusting to the last minute change of venue that happened due to unavailable circumstances. We tried to contact all of you and we are glad you adjusted well," he said.
"I want to thank you for the sacrifice, I know you have invested a lot to be here today. We are having people from allover Uganda which reflects the trust you have in Tangosport," he added.
Nyiima Jackson who is also the human resource capacity building manager at FUFA spoke on behalf of the football mother body.
"I welcome you all to the course. Allow me to also bring greetings from the FUFA president Eng. Moses Magogo and CEO Edgar Watson. They appreciate your effort towards the growth of the game through your investment in education."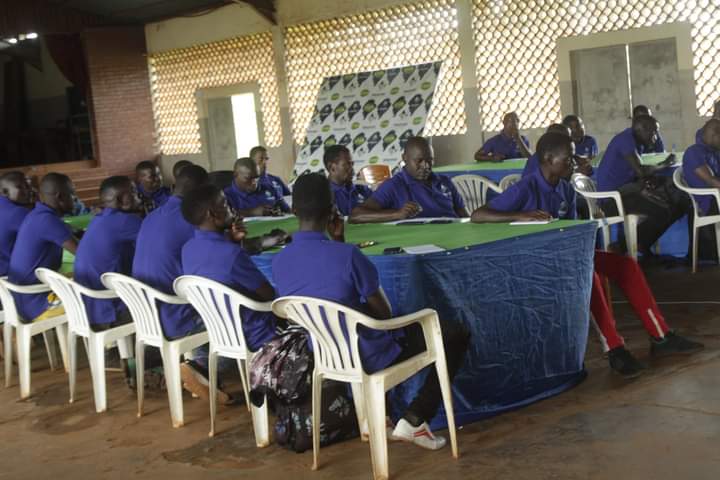 "You are one of the most important people in players development and I believe this is an opportunity to equip you with modern coaching knowledge that will be passed on to the players," he said.
The five day-course covering both theory and practical sessions will run up to 2nd September 2022.
  Participants
1. Olwor Henry  (Matugga)
2. Kasolo Ali (Mayuge)
3. Kiwalabye Kasim (Kampala)
4. Kakaire Joseph (Wakiso)
5. Rwamugabo Wilson (Isingiro)
6. Kiribaki Jamiru (Bugiri)
7. Galyaki Allan (Magamaga)
8. Kabi Sharifu (Kamuli)
9. Ssekyanzi James Luwaga (Nakaseke)
10. Musoke Julius (Rubaga)
11. Gingo Charles (Buyende)
12. Kaaya Anthony (Masaka)
13. Nsubuga Salim (Sheema)
14. Kateregga Rashid (Makerere)
15. Lwebuga Rogers (Fort Portal)
16. Byona Frank (Fort Portal)
17. Mudoola Wyclif (Kamuli)
18. Aliamba Rashur (Bugema)
19. Muwanguzi Andrew (Bugembe)
20. Byansi Ali (Bugembe)
21. Nasasira Godwin (Bukaya)
22. Odongo James (Mukono)
23. Mulanda Musa (Mbale)
24. Mushabe Osborn (Mbarara)
25. Sabiti Eric (Mitooma).