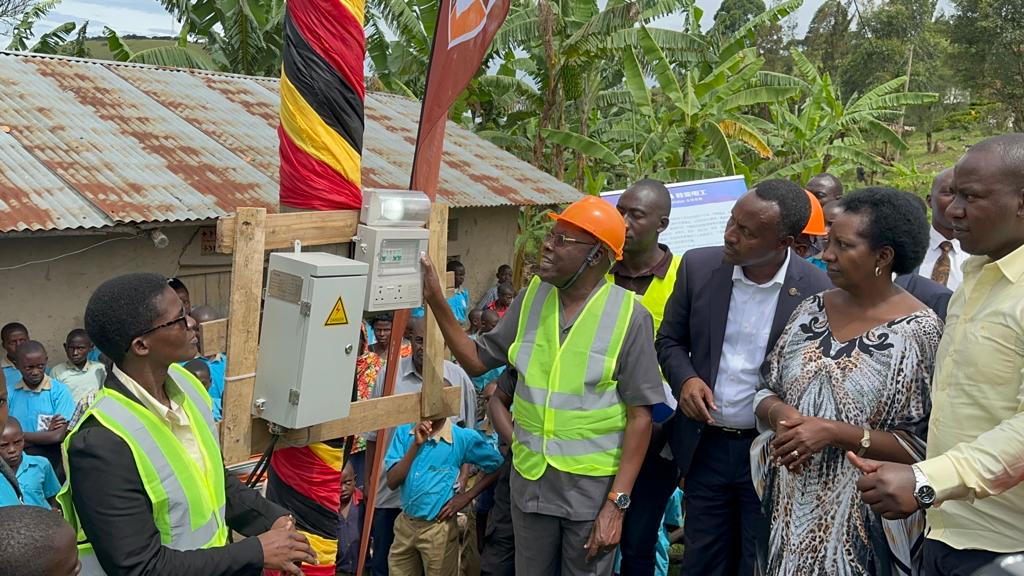 Over 100Km power supply access commissioned in Rwampara district
By Evans Najuna
Rwampara – A total of 105.324km power distribution supply has been commissioned in Rwampara district. The project was commissioned on Wednesday at Kanyantura Primary School in Kibaare, Ndeija sub-county, Rwampara district is worth USD212m.
The biggest part of the project is set to cover nine districts in western Uganda that includes; Mbarara, Rwampara, Buhweju, Rubirizi, Bushenyi, Sheema, Isingiro, Ntungamo, and Kabale districts among others.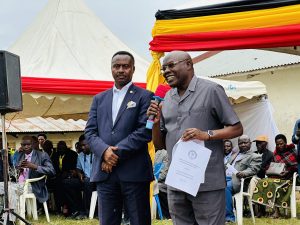 The Rwampara project is under the Electricity Access Scale-Up (EASP). The project is commencing this year, another 105.324km (17.457km of MV and 87.885km of LV) will be constructed in the district with 29 transformers to be implementation by TBEA Co. Ltd.
This will connect the trading centres of Katenga, Nyabikungu, Kagarama, Mikamba, Kabutare, Kaiho, Nyakabungo, Mwere-Nyakinengo, Kayanga, Kinoni, Aksusano, Kijojo, Nuakahanga, and Buteraniro.
The Project that is estimated to covers 3,449.1km of medium voltage (MV), 7,131.61km of low voltage (LV) and the installation of 1,926 distribution transformers. Additionally, the government of Uganda plans to extend power to more areas within the Rwampara district using other funding sources.
This will be in addition to the transformers that are scheduled for installation in Kahuro, Kijojo A, Nyakahanga, Ndeija, Nyindo and Katenga, Nyabikungu, Mikamba, Kyabanyoro/Ruzinga, Kagarama, Ruagarama, and Kaboobo Cell.
Speaking at the commissioning event, the State Minister for Energy, Okasai Opolot said that the plan by government is to extend power to more areas in Rwampara. "We are mainly targeting the development centres. We want our people to utilise the power to generate wealth," the Minister said.
During a phone interview with Wallnetnews, Rwampara Woman Member of Parliament Molly Asiimwe Musime who spearheaded the lobbying process, said that the project will be funded by China-EXIM Bank.
Musiime added that most of people in Rwampara are subsistence farmers who deal especially in; Coffee farming & animal rearing, pineapples farming, poultry keepers among others.
She explained that this time round there will be value addition to most of the agricultural products since power will be easily accessed. The legislator added that, this will also help to increase in the process in production, job opportunities and tapping on government projects like Parish Development Model (PDM).
It is important to note that regarding future planned projects, the Ministry of Energy and Mineral Development has a national electrification strategy guiding rural electrification programmes.
The connection to the national grid unlocks access to improved healthcare and education, enhances economic opportunities, and catalyses the growth of human development indicators.
The lack of modern energy services is a major social and economic development constraint. Women bear the brunt of energy poverty as they strive to support their families.
Whereas the national grid has be greatly expanded and extended to different parts of the country, the government is still working hard to find a solution to the affordability of power.