OPM Office Beefs Up Nyakabande Refugee Camp as More Congolese Flee Fighting
By senior Editor.
KISORO — The Acting Commissioner for Refugees in the Office of the Prime Minister Douglas Asiimwe has said a fresh influx of Congolese into Bunagana from Eastern Democratic Republic of Congo currently stands at 10,000.
Asiimwe warns that if the situation remains the way it is, there is a likelihood of an outbreak of a pandemic in the border town of Bunagana. Fresh fighting between Congolese Government forces and rebel elements in the Eastern part of the Democratic Republic of Congo resumed yesterday after nearly two weeks of ceasefire.
Official sources at the Nyakabande Transit Camp say the number of Congolese at the holding center has reached 9,500. Asiimwe says the Nyakabande Transit camp was originally designed to handle 5000 people however the capacity has been beefed up to handle 20,000.
He notes that the biggest challenge is the Congolese at Bunagana who have refused to move to the Nyakabande Transit camp claiming life at the camp is unbearable. "We have enough food for now. We have medical teams at the reception center doing the work, screening for health, sanitation as well as Covid-19" Said Asiimwe.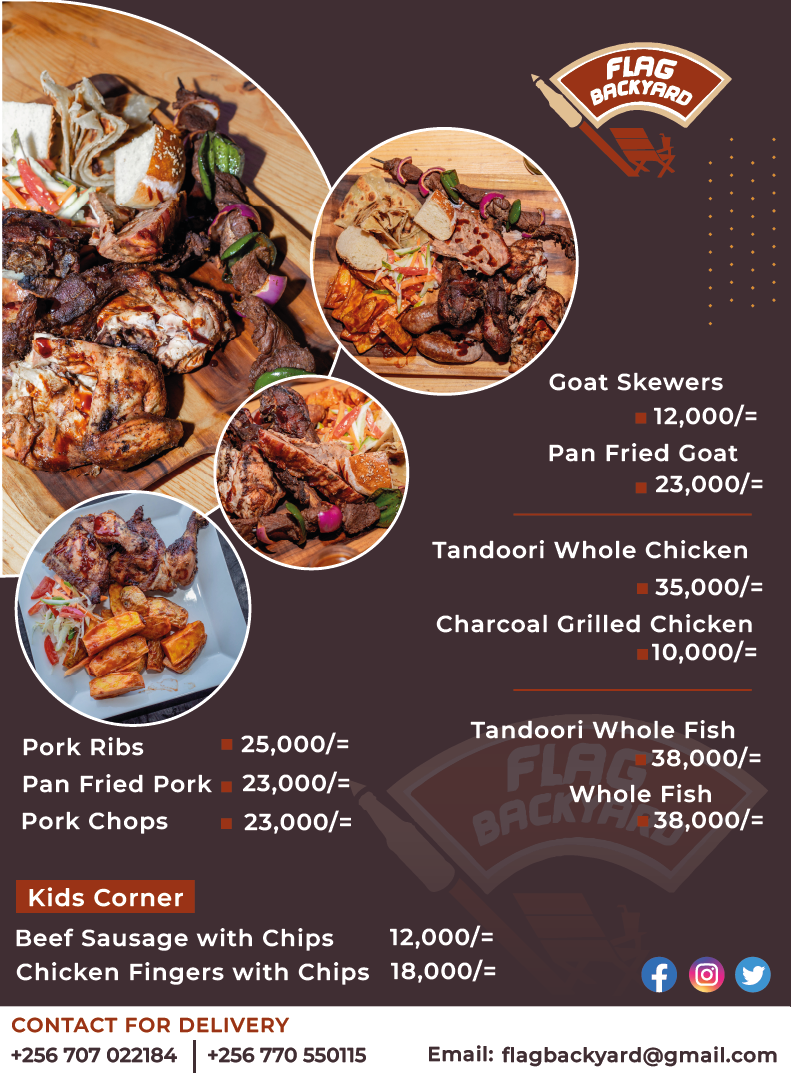 Asiimwe says the transit center has enough lighting and water. The camp at Nyakabande still lacks enough accommodation but partners like the United Nations High Commission for Refugees (UNHCR) are quickly trying to respond to the gap.
According to Asiimwe, the international community, under the global compact for refugees, should not lose focus on the Ugandan refugee situation which is surrounded by Countries which are in conflict all the time. Uganda which uses the open door policy to all refugees currently has more than 1.5 million refugees.
The financial requirement for the Refugee response plan stands at 20% which according to Asiimwe is still very low however the Government intends to revise the plan in a week's time.
"We are appealing to donor community and the international community not to abandon their obligation because we are now at the level of the Ukraine – Russia conflict where thousands of people have been displaced", Asiimwe said. UNHCR has since put the emergency in Kisoro district at global level one which is the highest. Congolese Back and Forth strains Border Town.
Congolese fleeing war in the Eastern Democratic of Congo continue to stream into Bunagana town council with many spending cold nights outside business premises while others privileged to have family and friends have been accommodated.
This has been going on for more than two weeks and local residents are now expressing frustration as food resources are quickly getting depleted. Several residents have complained that all latrine facilities have been filled up by the overwhelming numbers of people who have now resorted to open defecation.
The Bunagana HC II In charge Juliet Ingabire says on a daily basis, they receive up to 40 Congolese seeking medication majorly for Diarrhea and Malaria. Ingabire says medicines recently run out not until support came in from Médecins Sans Frontières/Doctors without Borders who restocked medication and added two additional medical staff.
The Congolese who spoke to Vomuhabura on condition of anonymity say, they would rather stay out in the cold in Bunagana than going to the transit camp because they prefer to closely monitor what is happening back home.
They claim that once the war seizes, they prefer to go back home and not get put into the system and taken further and deeper into Uganda. Others still cross over into DR. Congo during the day to look for food and return in the evening for safe haven.
Kisoro Resident District Commissioner (RDC) Hajji Shafiq Sekandi, says the situation in Bunagana is alarming and more deliberate efforts need to be taken to ensure there is no disease outbreak in Bunagana town council.
Sekandi says, Government and all the humanitarian agencies at Nyakabande Transit camp have done everything it takes to make sure the Congolese will be received and managed with dignity.
"We intend to sensitize the communities to encourage them to ask the Congolese to leave their homes and business premises because it is no longer safe because the numbers are overwhelming," Sekandi explained
Kisoro district is set to host the Expanded Joint Verification Mechanism (EJVM) to discuss ways of finding a lasting solution in the Eastern Democratic Republic of Congo through dialogue. Other issues to be discussed include Prisoners of war.