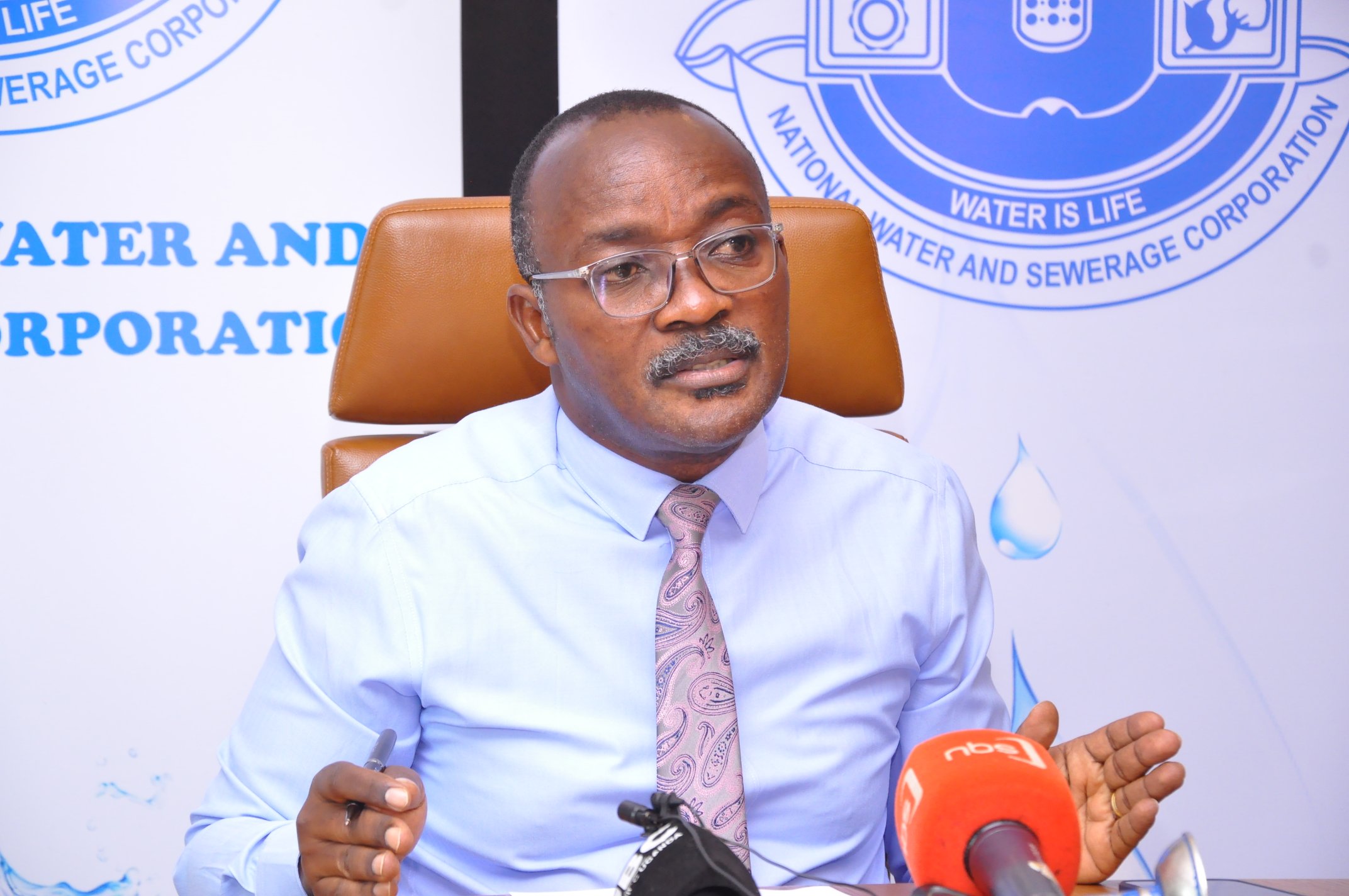 NWSC boss Mugisha raps government institutions with huge bills, threatens to cut them off
By Our Reporter
Kampala – The Managing Director of National Water and Sewerage Cooperation Eng. Silver Mugisha has broken the silence over the cause of water cutouts in several government institutions.
Mugisha says non-payment of water bills by a number of customer segments including the Uganda Police Force, Uganda Prisons, the Ministry of Defence, and other government institutions is threatening service continuity.
"Management has taken a painful decision to implement a strict disconnection strategy for all outstanding arrears of more than one month, with immediate effect," Eng. Mugisha said.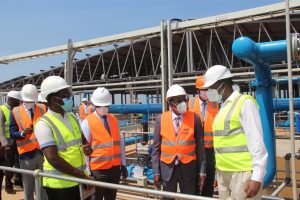 He made these remarks on Tuesday evening while speaking to journalists at the NWSC head offices at Nakasero. According to Mugisha, NWSC is to continue disconnecting non-paying customers because of non-payment of water bills is affecting the ability of NWSC to effectively deliver services and meet its obligations.
Eng. Mugisha added that all government institutions that have accumulated domestic arrears over and above the discount invoicing without approval by the Ministry of Finance will be disconnected with immediate effect.
This is after they failed heed to PSST Ramadhan Ggoobi's directive to consider water bills as the first call on quarterly releases, consistently. Government entities have failed to clear outstanding water bills, in billions.
He was specifically concerned with the Ministry of Defense and Veteran Affairs, Uganda Police Service and Uganda Prisons Service which have accumulated arrears of Shs19b over and above the existing Shs43b arrears that Ministry of Finance and Economic Planning has accepted to budget for and clear. He explained that, the Shs19b arrears accrued between July 2022 and March 2023.
About domestic users who owe about Shs18b, Mugisha said that each and every coin counts. "We pay for power, chemicals, repair materials etc. for every cubic meter of water supplied. The providers of the production inputs need money to continue supplying us. We urge customers to pay their water bills from as low as Shs5,000 and above," he said.
Furthermore, he said that the corporation is implementing projects in Soroti, Kanungu, Kalungu, Lyantonde, Moroto, Kyankwanzi, Kihihi, Tororo, among others using internally generated resources, adding that delayed bill payment will affect these projects among others in the pipeline.
NWSC had previously agreed with the Ministry of Finance, Planning and Economic Development to budget for Shs43b arrears which would be cleared in the next three years. Last year, Dr. Mugisha, told the Finance Ministry that they appreciated their support towards the settlement of water consumption charges in various MDAs on a quarterly basis.
"However, the funds being released are not sufficient to clear all the bills. As a result, the bills have accumulated," he told Ramadhan Ggoobi, the Finance Ministry Permanent Secretary. "This is a constraint to our cash inflows as a corporation and affects both the operations and public service delivery," he said.
On the suggestions to use prepaid water meters to guard against non-payment of water bills, the NWSC boss said that his administration is open to any innovation that presents cost-benefit advantages to its business conduct.
"Our preliminary assessment of prepaid meter technology is that it is a new innovation for which we don't have robust successful case studies. Our own case study for low-income and ministry accounts has not yielded superior efficiency gains," he noted.
 Quoting a preliminary financial assessment, Mugisha said the overall investment cost for the entire NWSC meter replacement operation lies between Shs800b to Shs1t, an investment that the utility firm isn't willing to take on, but rather, invests it in serving more Ugandans with water.
He maintained that NWSC's current emphasis is to serve those who are not yet served, rather than creating convenience for those already served at a huge opportunity investment cost.
Eng. Johnson Amayo, the Deputy Managing Director in charge of technical services at NWSC said that delayed bill payment is affecting service delivery.
"We are currently undertaking a project to evacuate more water from the Katosi Water Treatment Plant to saturate water supply. However, these efforts are being affected by lack of funds", he mentioned. When completed, the new mains will boost water supply to Kanyanya, Gayaza road, Bombo road, Hoima road, among many others parts of the Kampala Metropolitan Service Area.
Mugisha also clarified that on the 2022 hacking incident saying: "All data lost during the ransomware attack was reconstructed to allow for a full audit by the Auditor General," he said. He dismissed allegations that there was a problem with the NWSC billing system.
Adding that the billing system was robust and blamed the allegations on unscrupulous individuals engaged in illegal water use. He called on responsible authorities to handle issues of malicious social media behaviour, computer misuse and sabotage of public goods and services, which are a threat to the well being of many brands.