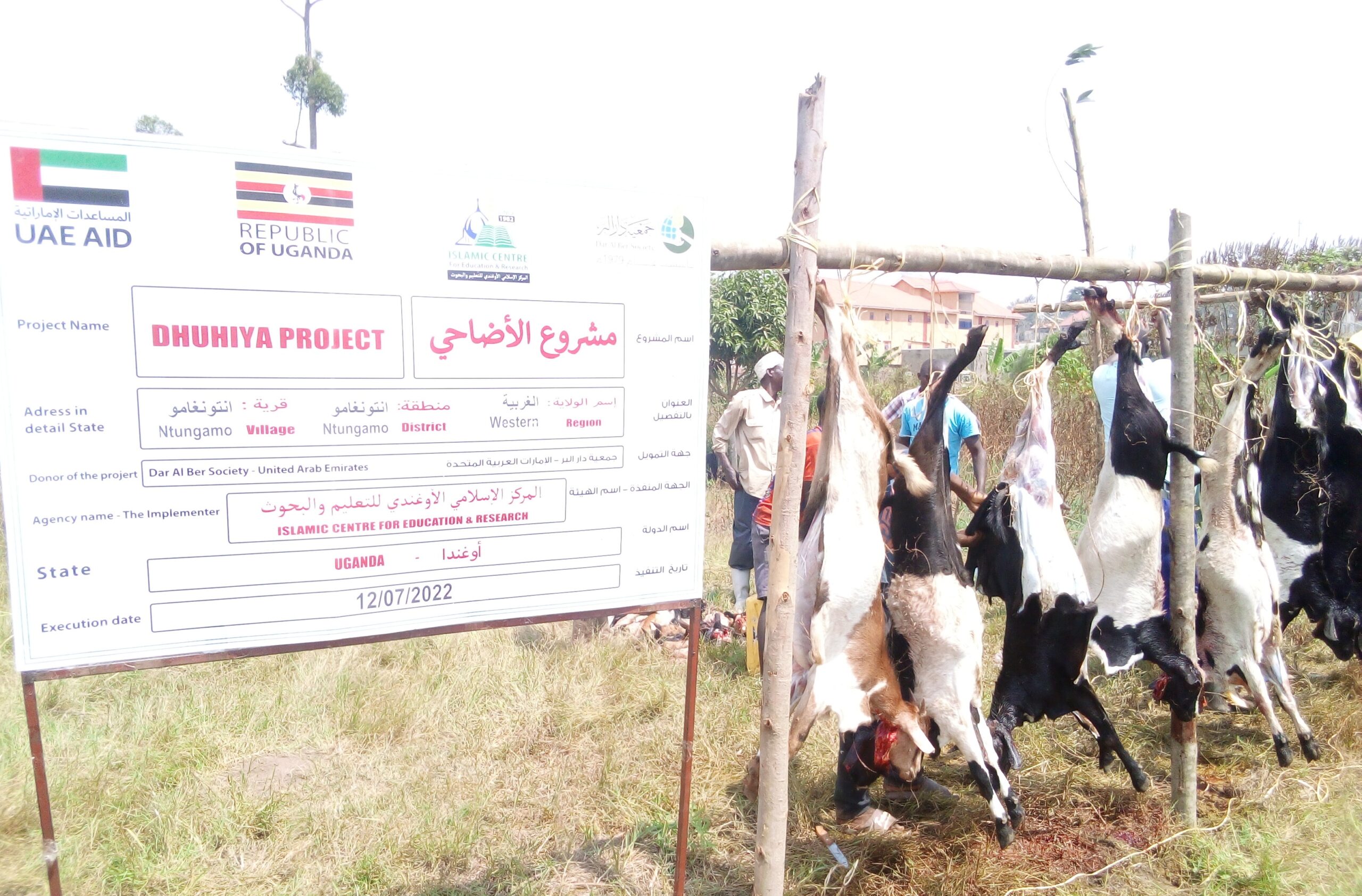 Ntungamo Muslims Receive Donations From Islamic Center for Education & Research
By Byamukama Libino
As Muslims end their Eid al duhuah celebrations, the Dar -Al – Ber Society from the government of United Arab Emirates through Islamic Centre for Education and Research based in Kampala has donated 100 goats that were slaughtered and distributed to Muslims and non-Muslim community in Ntungamo district.
According to Haji Ahmed Bisegerwa the programs officer at Islamic Centre for Education and Research, the donation is aimed at assisting all Muslims who could not have managed or missed to slaughter animals during Eid al Duhuah as they end the festivities today.
Haji Bisegerwa revealed that 100 goats donated to Ntungamo district costs UGX 250m and over 1500 goats were donated to Muslim districts across the country.
He noted that Islamic Centre for Education and Research is not considering slaughtering animals only but also supporting the needy, constructing boreholes, mosques and schools.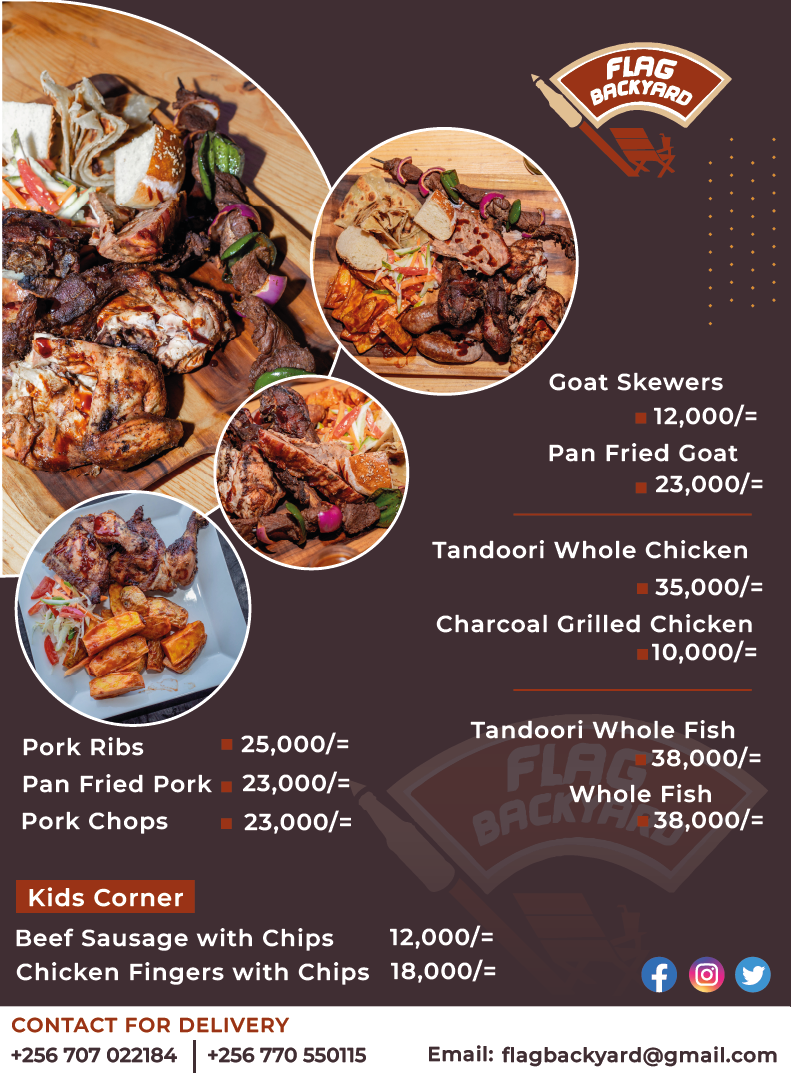 The deputy mayor madam Kyomukama Loy Tumwesigye commended the Muslim community for the generosity and unity they exhibited towards supporting each other.
Kyomukama asked the general public to avoid the tendency of eating alone but rather share whatever they have with less privileged people.
The Ntungamo District Kadhi Sheikh Swalleh Kashangirwe hailed the government of United Arab Emirates and Uganda for a cordial relationship that enabled the people of the UAE to support the less advantaged people in Uganda to mark the end of Eid Al duhua.
Sheikh Kashangirwe noted that it is paramount to change people's hearts and conform them to be good citizens before concentrating on infrastructure.
The vice chairman LCV Ntungamo District Asuman Kigongo thanked the donors for considering Ntungamo district among many districts.
Present were Tusingwire Hillary the Municipal agriculture officer, councilor Dalton Ainomugisha, Hakim Kibonge and Lule Elias among others.