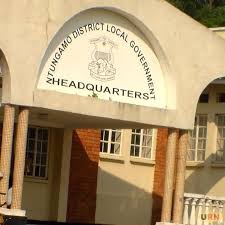 Ntungamo District Finance Boss On The Spot For Extortion
By Our Reporter 
The Ntungamo district secretary for finance, planning, and administration Naboth Mpirirwe who also doubles as the district councilor for Ntungamo Sub-county is in trouble for allegedly extorting money from job seekers.
Mpirirwe has reportedly been extorting money from job seekers and promising to help them get Jobs in the civil service and would then let them down.
It is alleged that Naboth Mpirirwe extorted Shs3m from a registered nurse Ms. Barungi Anna, daughter to a one Mrs. Kebirungi Agiripina of Rubaare Town council.
It is said that the money extorted was meant to facilitate getting her a job as an Assistant Nursing officer in the last recruitment exercise.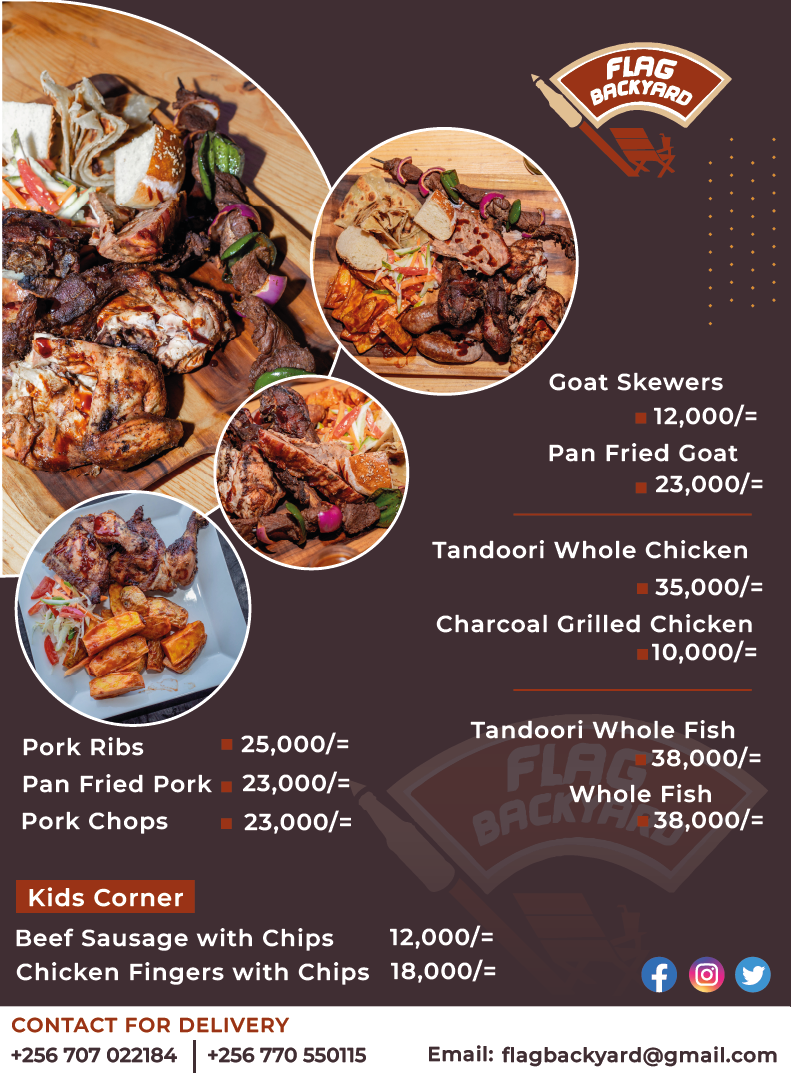 A civil servant whose name was withheld also said that Mpirirwe asked him a bribe of Shs6m and managed to get him only 3 million fearing for the loss his/her job.
According to a letter written on 25th July 2022 seen by this publication  written by Samuel Mucunguzi Rwakigoba, the LC 5 Chairperson Ntungamo District,  reads in part that it's unethical and contravenes the leadership Code Act 2002. The letter was written to summon Naboth Mpirirwe to appear yesterday at 11am in the office of the district chairperson for further discussion to avoid embarrassment as a member of the executive.
Ntungamo district chairperson Sam Muchunguzi did not divulge more details but instead revealed that the secretary for finance had not turned up for any discussion.
A reliable source also indicates that Mpirirwe also has a racket of extortion whereby heads of departments and contractors must give him money or else he brands them incompetent.
Mpirirwe is also said to have worked closely with Ntungamo water Engineer Dismus Tumusange and Monica Kutamba the secretary for works to divert government programs meant for the public a case in point is a water tank in Ngoma Sub County that was put in a private home instead of having it at a public place.
However, Mpirirwe claims that the move is a ploy by the district chairperson to tarnish his name and cripple his political ambitions.
Mpirirwe claims that the chairperson is becoming wild after learning that he plans to contest against him come 2026. He further reveals that the chairperson has the right to fire him as the secretary for finance instead of tarnishing his name.
Mpirirwe does not deny having a connection to the job seeker in question saying that he only made attempts to secure her a job working with one of the yet-to-be-disclosed members of the service commission but he was unsuccessful.
It remains unclear what interest the secretary had in the job seeker but he insists that he did not obtain money but was doing humanitarian work and it also remains a puzzle as to why he attempted to compromise the district service commission.
This is the second time that Mpirirwe is coming to the limelight. Early this year a Section of councilors in the district of Ntungamo embarked on a move to censure him.
Mpiriwe who also doubles as the district councilor for Ntungamo Sub-county was accused of grabbing a government vehicle registration number UG 2716R meant for revenue mobilization and using it for personal business between June and November 2021.
He was also accused of disrespecting the district leadership and stakeholders including the district chairperson, chief administrative officer, and members of parliament. He reportedly abused the Ruhama county member of parliament Henry Zinkuratire while at Ruhaama playground recently and also hard verbal dihoherea while appearing on radio west on the 28th of November during the "Manya ebirikufa omwihanga Rwawe program."
Other grounds for the censure included his failure to maintain the oath of secrecy and being a member of the council and the executive and divulging council matters on air which is tantamount to contempt of council yet he is not even a spokesperson of the district or the council.
The embattled councilor has for some time been under fire from concerned residents and leaders from Ntungamo district over misusing his office as secretary for finance as well as extorting money from politicians and technical staff.
The Mess at Ntungamo service commission.
The service commission in Ntungamo has been on the spot recently for acting contrary to the law and failing to execute its duties independently.
The commission's secretary David Katusiime is said to have been responsible for collecting bribes and delivering them to some commissioners or at times he spends the money himself after deceiving job seekers that he had delivered the money.
Katusiime who reportedly works with some politicians is said to have secured some money from a section of teachers working closely with the acting education officer David Bahati on promises that more than 70 teachers were meant to be recruited in addition to the 60 who were given jobs in the recent recruitment.
A job seeker whose name has been withheld told our reporter that he was asked to pay one million shillings by the secretary service commission on the promise of being given a job of parish chief but this has not been realized and only to be told to wait.
An insider at the district service commission intimated to our reporter that the district service commission recently turned around and instead decided to award the job of principal Human Resource officer to a candidate who had failed the interviews.
Currently working with Rukiga district Jenifer Muheirwe, had failed to satisfy the expectations of the panel and the matter had been shelved according to leaked documents. This has however been changed and plans to announce her as a successful candidate have been initiated.
Having been shortlisted alongside Nicholas Kanaura and Ivan Tumwebaze, She took advantage of the fact that other candidates did not turn up for the interviews on 5th July 2022 for yet-to-be-known reasons.
It has also come to the attention of our reporters that some officers who were meant for promotions have been ignored while those meant for disciplinary action cleared by the Commission.
Muheirwe had also been assigned other responsibilities in Rukiga after her character became unbearable.