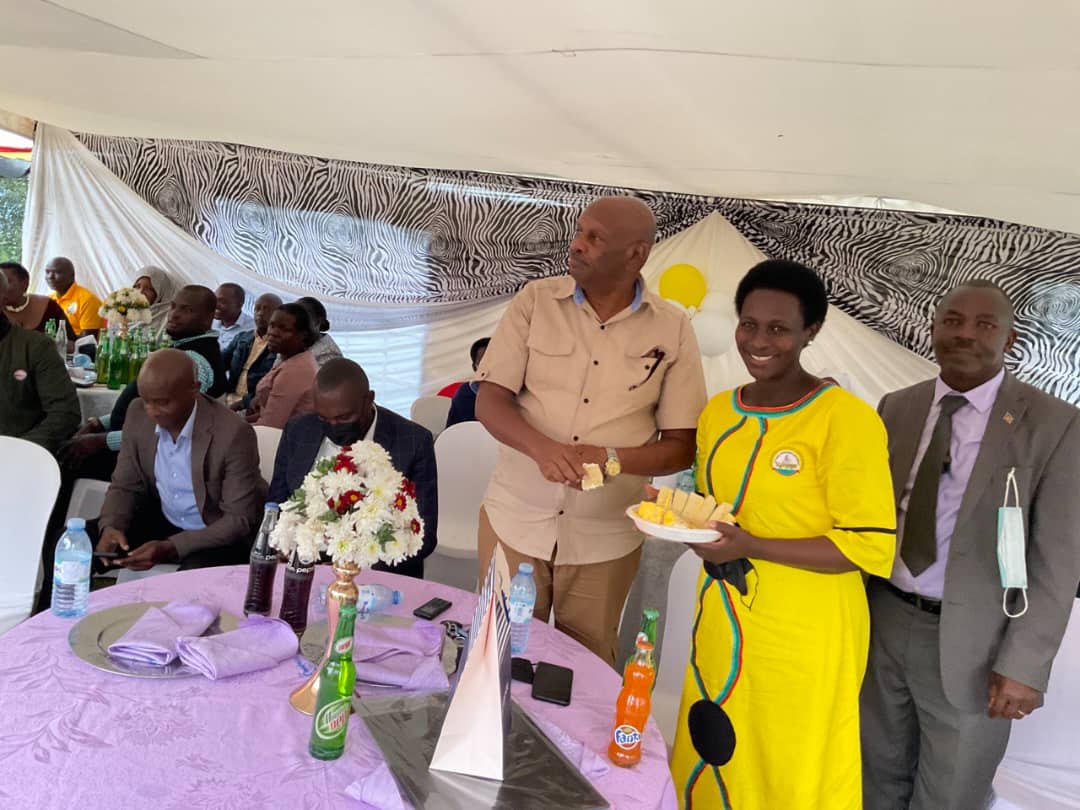 NTUNGAMO COUNCIL BIDS FAREWELL TO RDC KABOYO
By Evans Najuna
WallnetNews / NTUNGAMO — Ntungamo District council on Thursday this week bade farewell to the outgoing RDC David Maxwell Kaboyo, his Deputy Kanyamahane and DISO Steven.
The farewell party took place at district headquarters, and was attended by the District LC 5 Chairperson Mucunguzi Sam Rwakibogo, Ntungamo woman MP Hon. Baata Kamateneti, the incoming RDC Mucunguzi Godfrey and his incoming deputy Kamuntu Robert plus all district councillors.
While giving his remarks Kaboyo thanked Ntungamo leaders for the good teamwork and cooperation they have rendered to him for the six months he was working with them. He promised to keep supporting the government programs and his successors and encouraged him to put much more energy on fighting poverty at household level.

He further thanked the President for giving him the opportunity to serve Uganda. Kaboyo added that during his 6 months in Ntungamo they have managed to do a lot of project especially concerning the health in Vaccination especially Covid-19, education like revamping Kihanga seed School in Rukoni Sub-county where the construction resumed and security.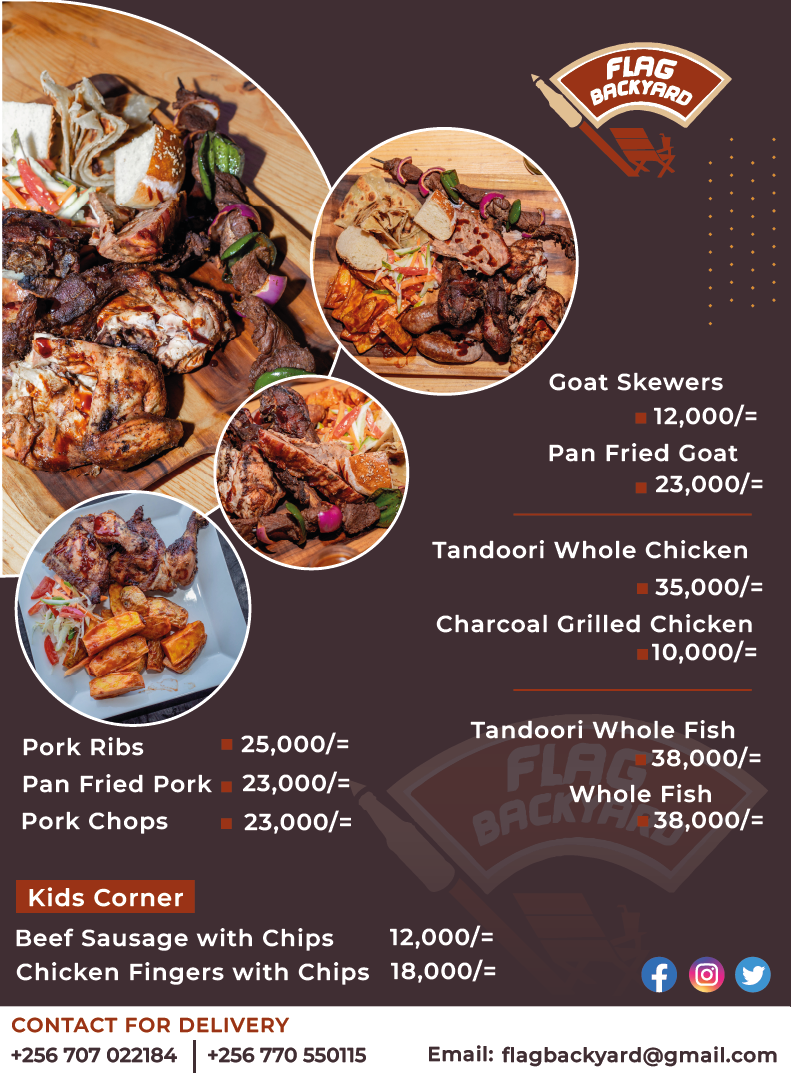 "We have indeed curbed insecurity in the district" Kaboyo said. He also thanked the District Chairman, Chief Administrative officer, and the entire leadership of the District including religious leaders. He reminded the people of Ntungamo to feel free when they need his advice and he will always beavailable for them.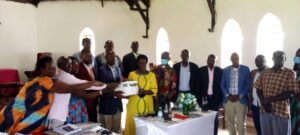 Kaboyo was previously in Kyakwanzi district before he was deployed last year where he had been in Ntungamo for only six months.
Speaking to our reporter after the event, Hon. Baata Kamateneti Ntungamo woman MP, thanked the appointing authority for always choosing capable and able people who have the capacity of serving Uganda.
She encouraged the appointed people to always focus on the task given to them with trust and accountability, but also remember not to practice corruption in the country.
She furtheradded her voice on working as a team in the district, the thing that has played an important role because without teamwork there will be little done.
"As a Member of parliament, I have to get work to do from the district leaders, district leaders get it from sub-county leaders and then to grassroots level and so to perform at the district, there must be teamwork from LC 1 chairperson to the Member of Parliament " Kamateneti said.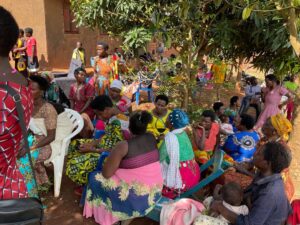 Earlier the legislator, handed over desk printer to Nyaburiza Co-operative savings and credit society limited worth Ugx 750,000/=. According to Kamateneti the funds for purchasing the printer was sourced together with the support from Ruhama MP Hon. Zinkuratire.
She also spent the rest of the day educating them how to participate in group activities and government programs like, Emyooga, Youths livelihood fund and women entrepreneurs so as to tap into funds available for them as as to improve on their household income.
She pledged to lobby for funds for all the SACCOs and development groups in the district which will act as seed capital in their business ventures.