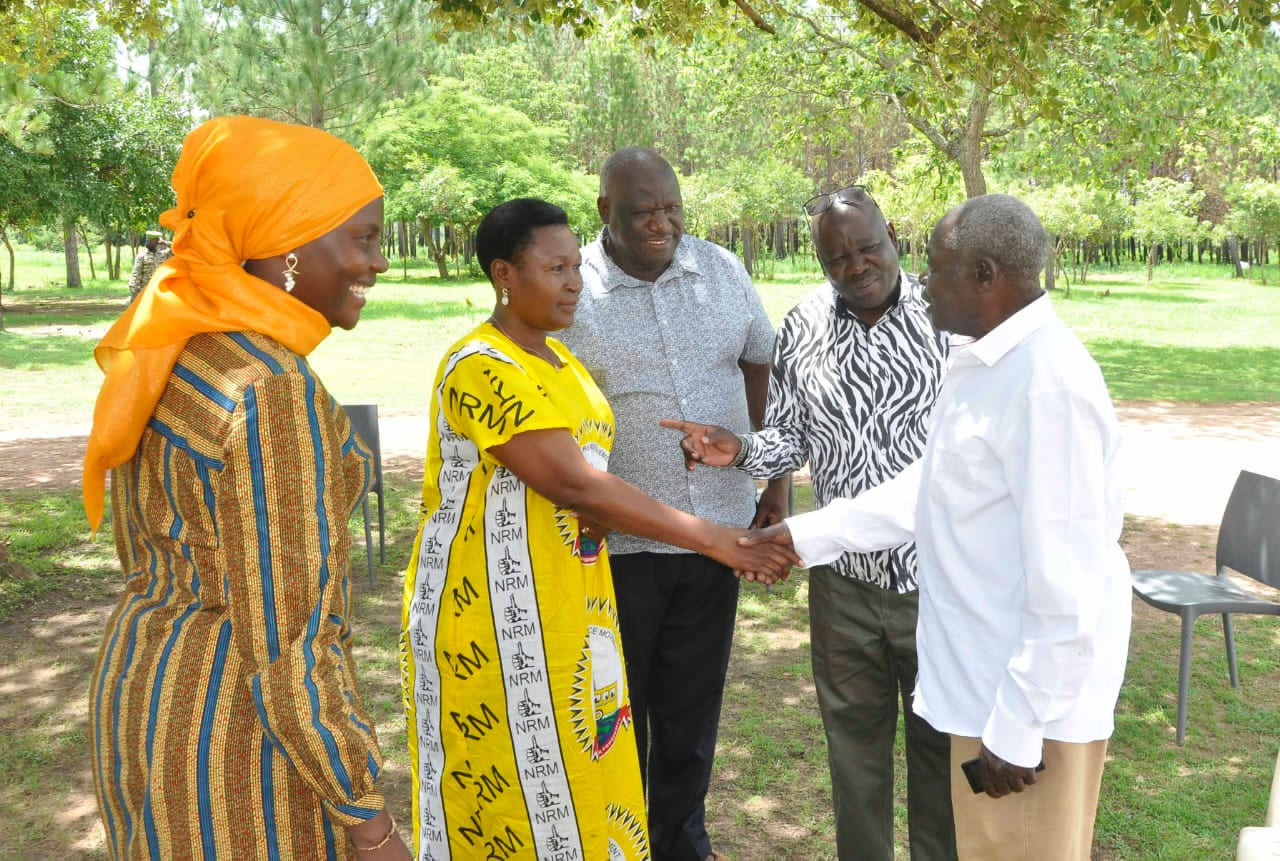 NRM leaders pay visit to Oulanya's father, Mzee Nathan Okori
By Our Reporter
WallnetNews/OMORO — A delegation from the ruling National Resistance Movement party Secretariat has today Monday afternoon paid a courtesy call to Mzee Nathan Okori, father to the former speaker of parliament now late Rt. Hon.Jacob lokori Oulanyah at his home in Lalogi village in Omoro district.
The delegation of directors and staff included; Hon.Rosemary Nansubuga Seninde, the Director of Mobilization, Hon.Emmanuel L. Dombo, director for information and public relations together with the Director for Finance and Administration, Hajjat Medina Naham.
They were received by Oulanyah's son, Mr Andrew Ojok, Omoro district Resident district commissioner, Mr Andrew Onyuk and other family members.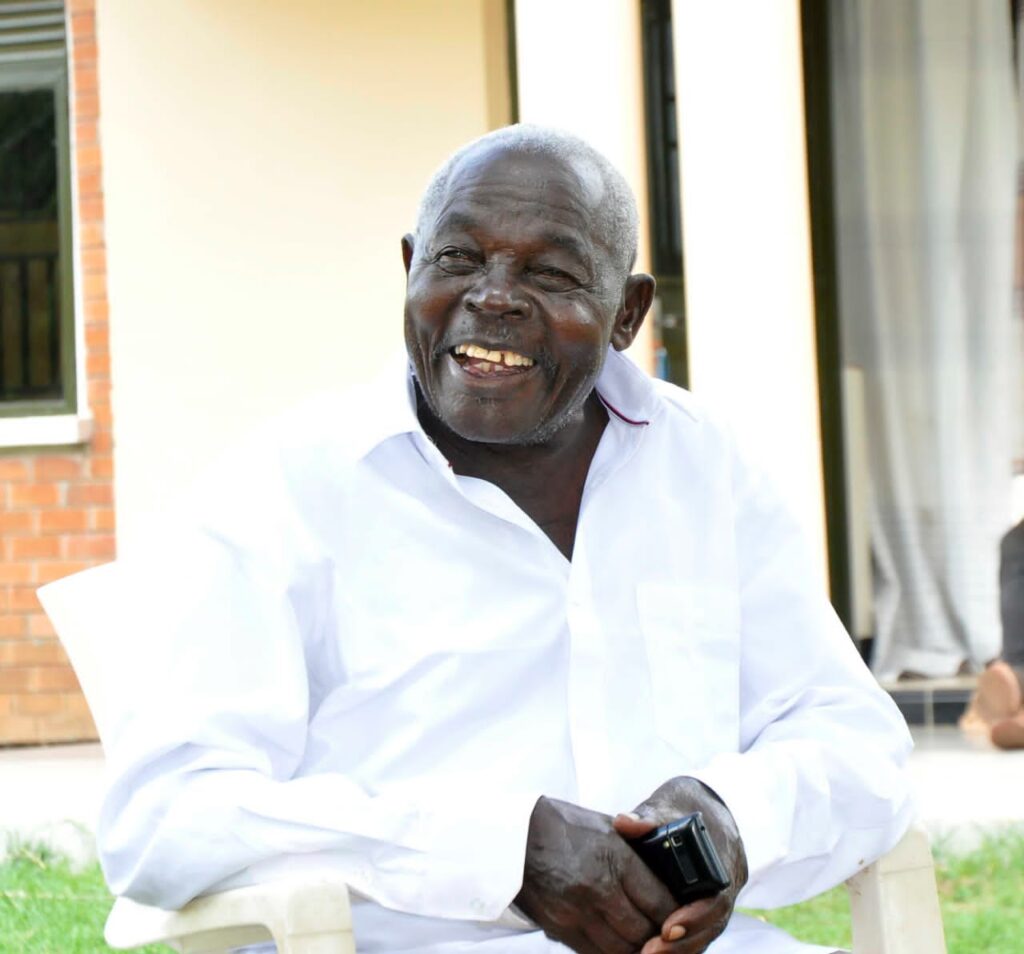 During an interaction with Mzee Okori, Hon. Dombo said the team had come to condole with the family and extend their sympathies for the loss of their breadwinner.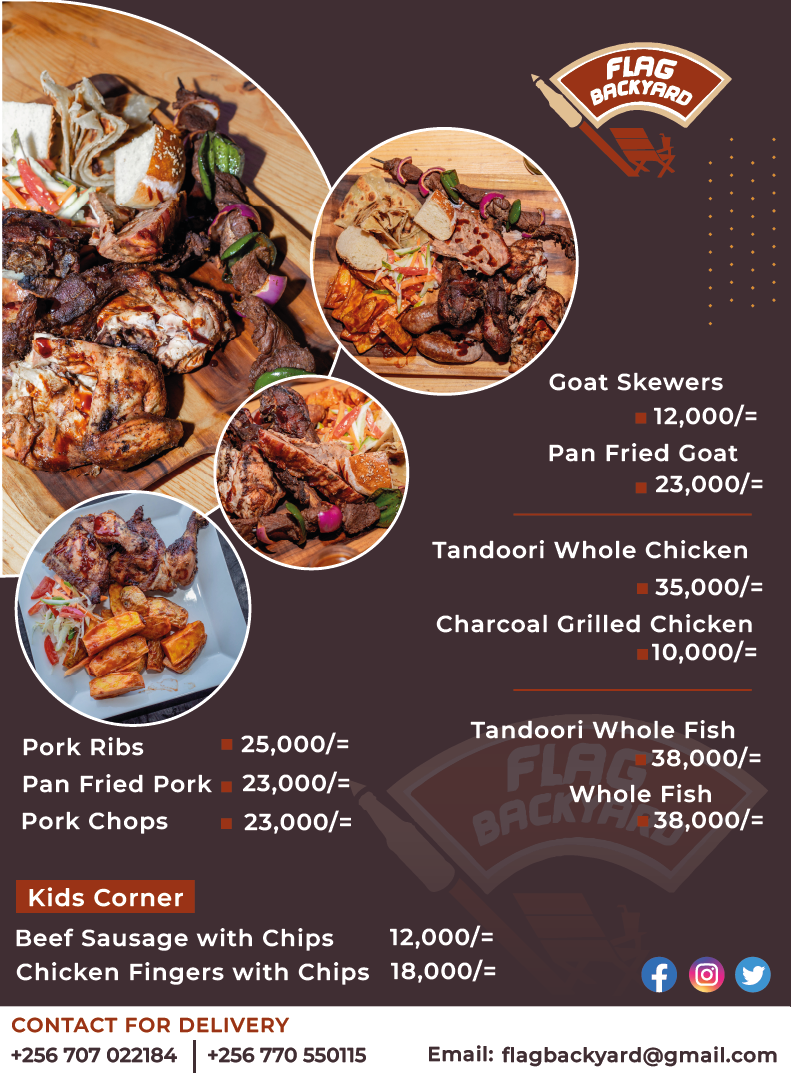 "Dombo thanked Mzee Okoro for having accepted to give away his son in the interest of serving the nation, "you gave us your son (Jacob Oulanyah) who was a national leader and served very diligently.
We are happy you have Andrew who you have now nurtured to fill the shoes of his late father," Dombo said.
We are confident that with Mzee's blessings and the support of the people of Omoro, Ojok will ably win the Omoro county by-election slated for 26th this month," Hon. Dombo said shortly after a session with family members.
Hon. Rosemary Nansubuga Seninde appealed to those campaigning to remain peaceful throughout the campaign process because the former area legislator was very peaceful adding, that is the only way to respect the dead.
Director of finance and administration, Hajat Medina Naham Ojale rallied supporters of Andrew and the people of Omoro County on Thursday 12th this week to turn up in masses as NRM presents Mr Andrew Ojok Oulanyah to the electoral commission for nomination.
Mr Andrew Ojok said he was delighted to welcome leaders from the national secretariat and for caring about his father's family amidst misery.
Mzee Okori who was excited to receive the team raised several concerns he wishes to be addressed by the NRM leaders.
Mzee asked party leaders to offer necessary facilitation to enable Andrew and his campaign team to conduct a successful campaign, "Now that you have come, you have seen people's reactions on the ground. I request you do the needful to make sure Andrew moves with his team while campaigning."
He requested the government to come in and assist school-going children who previously relied on Oulanyah for school fees and are now on a verge of dropping out of school.
The delegation also went to Oulanyah's grave to pray for his soul and pay their last respects to him.