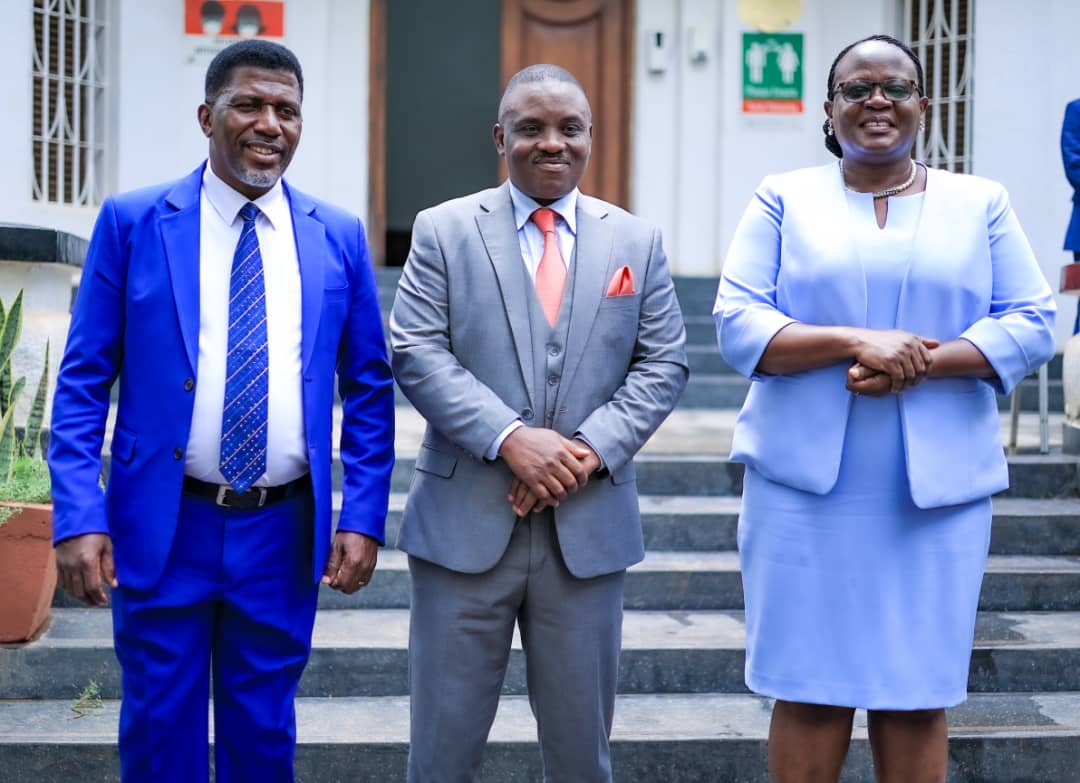 Nakawa East legislator Balimwezo appointed as KCCA head of roads committee
By Evans Najuna 
Kampala – Nakawa East legislator Eng. Ronald Nsubuga Balimwezo has been unanimously vetted as the chairperson of KCCA Roads Committee.
The meeting that vetted Balimwezo was held on Thursday at Kampala Capital Authority headquarters and this will also be comprised of 6 city mayors, 10 Kampala MPs, the Kampala Executive Director, 5 Division Town Clerks, and 6 division engineers.
KCCA roads committee is an oversight committee on maintenance and repairs of city roads, and also to manage the maintenance funds disbursed by the Uganda Road Fund.
Uganda Road Fund was set up for the purpose of financing routine and periodic maintenance of public roads. It facilitates the delivery of road maintenance services. Among other core functions of this committee is to; promote accountability in road maintenance, exercise oversight and approve the annual road maintenance plans of KCCA roads
This was also followed by inaugural of the committee and was also chaired by the Executive Director, who also earlier presided over the proceedings proposed the MP Balimwezo as the chairperson.
The Lord Mayor Erias Lukwago together with other members, all seconded the nomination of Balimwezo and he sailed through unopposed.
Speaking immediately after his appointment, the new chair assured members that the maintenance of roads in Kampala is now an accomplished fact because he will lead the crusade to lobby for the necessary funds.
Relatedly, the city authority also handed over PLE – Primary leaving examination slips of 3,972 pupils to head teachers schools who sat for the 2019 exams.
This followed the demands from parents and pupils that had earlier raised eyebrows on pupils slips to have got lost. These slips are among the requirements needed to enable students to register for UCE examinations.
Handing over the slips to the Head teachers, the executive director Dorothy Kisaka owned up the mistake and apologized to parents, head teachers and pupils for the unfortunate happening since it created anxiety, blame game , uncertainty and stress.
She assured them that such a mistake will never happen again. Kisaka concluded by applauding the Examinations body, the Uganda National Examination Board (UNEB) for authorising the reprinting of the result slips.