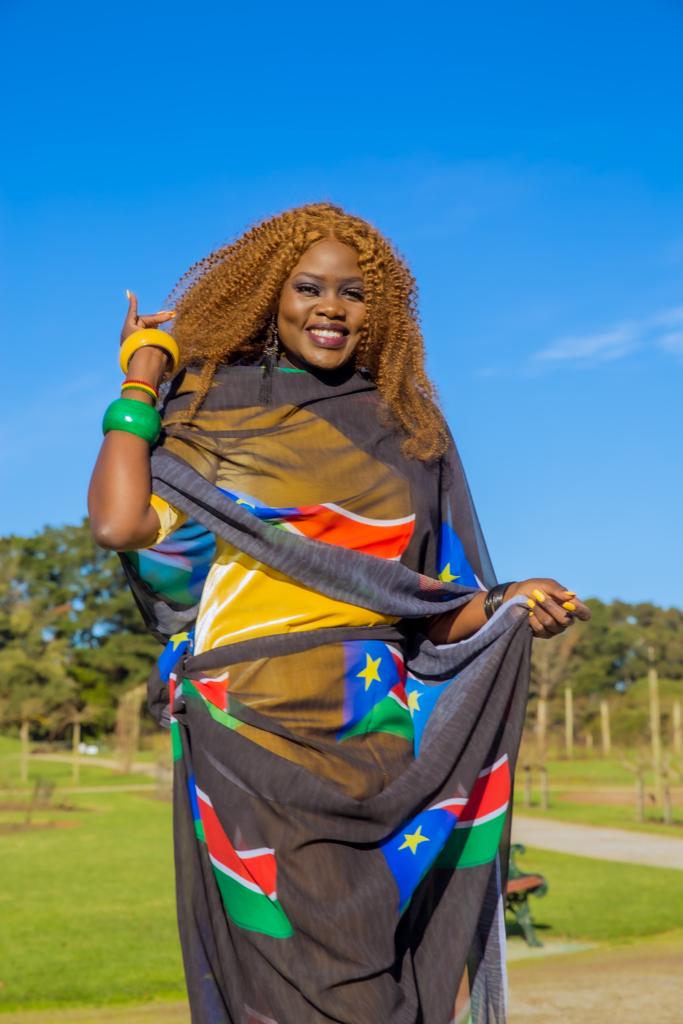 My Heart Melts For My Country – Music Star Achol Atem Shares Her  Musical Journey 
By Our Reporter 
South Sudanese artists continue their efforts to unite their people through art. Achol Atem based in Australia has released many songs that talk about unity. Recently she released the video Sawa Sawa that preaches the gospel of unity.
She is also a fashion designer and CEO of Achol Atem art and fashion designer, and she works with the city council who supports her fashion shows and designer.
Our correspondent in Australia caught up with her. She shared her success story so far
First things first, who is Achol Atem?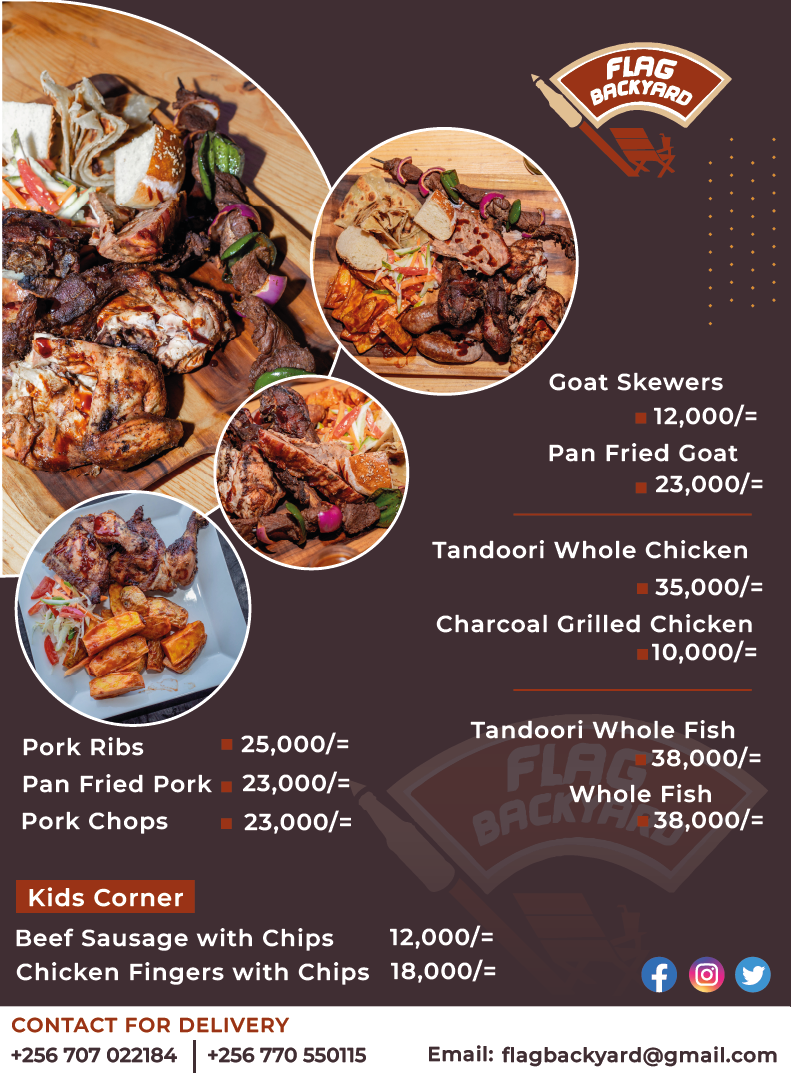 Wow. This is really nice. Well, my name is Achol Atem born in Malakal in South Sudan and started singing in 2011. My music style is a fusion of South Sudanese Afro, Congolese Afro, zouk, also inspired by Arabic sweet Melodies from north Sudan. I come from South Sudan now living in Australia and I am a mother of four. Happily married. I have deep love for my mother nation. I am always thinking about it most of the time.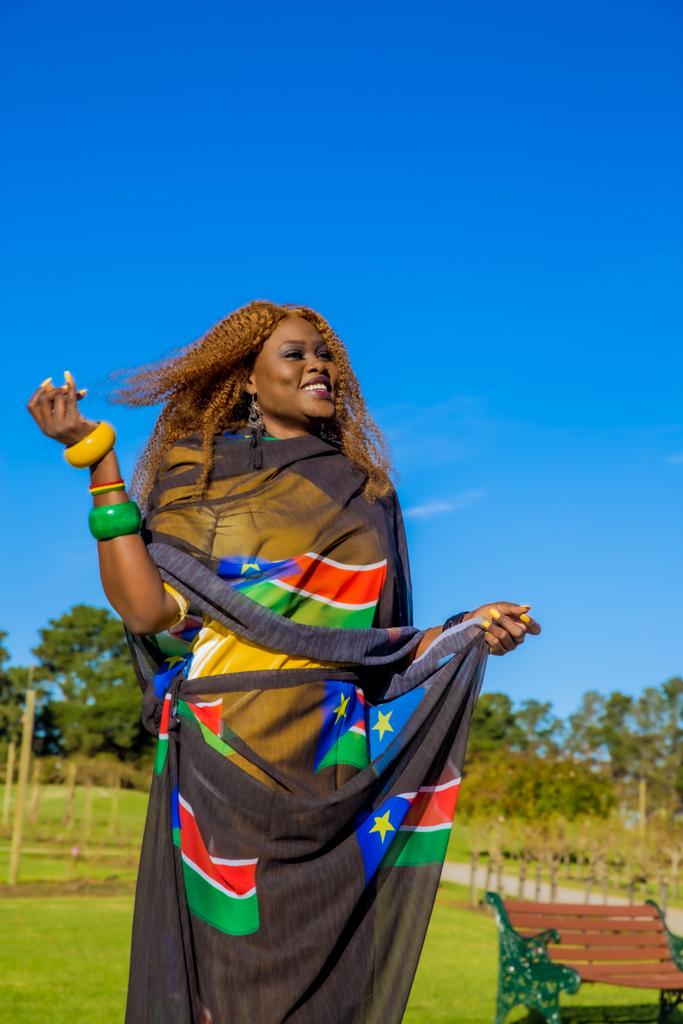 Where did the love for music begin from?
Well, this stretches from far. I started music as a group in my community. We were eight people and that was in 2011. But also, as a child I loved singing. I would sing alone. The passion draws away from childhood.
When was your first day in the studio and how were the feelings?
Hahaha. I shall never forget that day. My first time in the studio I was with my group. I was singing in the church choir. We would sing in Sunday school. So, from that ministering in church, it was a bit easy when I went to the studio to record. But as I was in the studio, I started being nervous. Recording is not an easy thing. I would be in and out. But thank God, we later made it. That feeling up to now makes me happy.
What was your breakthrough song?
My breakthrough song is Sawa Sawa. As South Sudan we are together. We are one. There are so many. I am singing for the nationality to be together. Love each other and be able to live together and be happy. So Sawa Sawa is my break through song and it is also my latest. Of course I have so many other songs.
You're based in Australia, how do you promote your music?
I promote my music in my local community back here. I sing in the north side, I sing in Equatoria and many other places. I also push my music through social media, youtube and all-around music platforms across. I make use of the internet.
Let's talk about your latest song Sawa Sawa, what is the message you're bringing out in the song?
The message in the sawa sawa song was simply telling my country people in South Sudan that we are simply one. We must love each other. We also appreciate peace among us as we have severe wars in our country. So in the song I am simply promoting peace. I am living in Australia but my heart longs for South Sudan. Our country is so good we need to come together. We are a young country in the world. That makes us unique. We don't need to divide ourselves at all. That is my message in the song.
Who wrote the song?
I write most of my songs. For Sawa Sawa I wrote it myself. The lyrics are my composition.
Who produced it?
The one and only producer Kays produced the Sawa Sawa song. He is one of the best producers around.
How long have you been in the music industry now?
Hahahaha. It has been eleven years now. I am so proud of myself that I have moved this far. In these years, I have created music and music has taken me places. It is because of music that I am now connecting to the Ugandan Community. I feel so proud of myself.
How do you see the African music industry heading in the next years to come?
African Music is going to be big. These days people are using Afro beats,Cultural lines in music. Now that is the biggest thing in the African music industry. When musicians start appreciating their culture, it's a plus. For me, music is theraphy, music is healing. I Believe African music will improve. Like us South Sudan people, we love our  music and we are improving day and night.
To a young upcoming singer in South Sudan and beyond, what message can you put out there for them to be a star like you?
South Sudan upcoming singer, please love our country. Sing good things about our country. Let's showcase our culture through music. Lets promote agriculture and many other things in South Sudan. By doing so, we shall make our music industry big and big.
There is a rumor that female musicians are always sexually harassed in the industry since its dominated by males?
Sometimes it happens. When one becomes a musician, there are so many challenges they go through. So, some people take us for granted. But also, as musicians we need to respect ourselves. Don't go on stage dressed badly. Don't use indecent words in music. Let's all respect ourselves and the rest of the people will respect us. Personally, I respect my fans and all people around me.
You're hot and beautiful, what kind of guys that attract you?
Hahahah. First of all I am a mother of four children. When you become a musician so many people get attracted to you. My fans tell me how I have a nice voice. How I look young but well I respect my marriage and children. I get attracted to everyone who respects themselves, who are kind and hard working for their lives.
Who finances your music career?
Music takes a lot. Music takes from you and it doesn't bring back. I am not looking at finances, I am looking at giving people good music. I want to use my music to spread love to my country. But when I do good music, it will reward you in one way or another. It's part of my job. So, I feel good when I do music.
Your last remarks to your fans in Uganda and beyond.
I will be more than happy to share our culture of South Sudan to our neighbor Uganda. I call upon all my music fans and all music lovers to put hands together and promote peace, unity and together. I also call upon Ugandans to support my music, listen and dance to it. I request them to follow me on all social media pages. Buy my music on all music platforms.  To my country men and women of South Sudan, listen! We are simply one. One love and peace.
Click here to listen to my Sawa sawa song. Also like it on youtube.