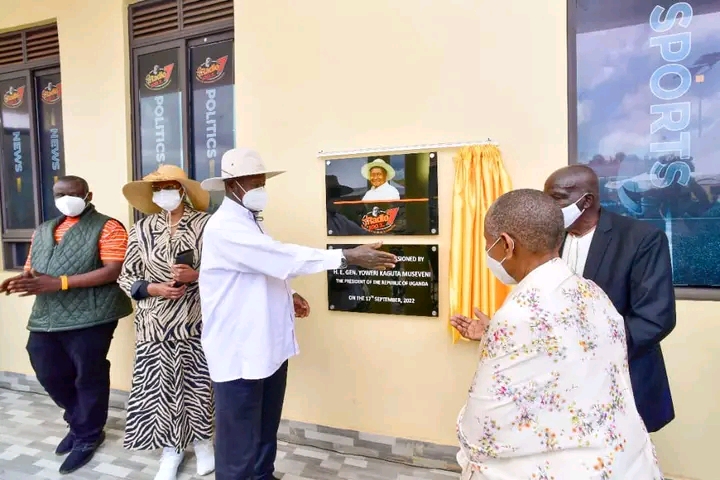 Museveni Commissions Bunyoro's  Radio 7
By Our Reporter
Masindi – President Uganda Yoweri Kaguta Museveni on Saturday launched a brand new radio  station (Radio 7) in Masindi district named after him. The radio station owned by businessman; Balam Barugahara came into operation early this year.
Accompanied by First Lady -Janet Kataaha Museveni, the President thanked Mr Balam for embracing the NRM message of wealth creation stating that all people making a fortune now penetrate through four areas of money economy (Commercial agriculture, industries, services and ICT). He stated that a radio station and a mega five star hotel all owned by Balam fall under services.
He urged people to venture into tapping money by participating actively in the four areas. He suggested that people with small scale land can engage in fish, piggery, goat rearing, growing of fruits, banana and coffee. He stated that right now there is ready market for food and other services in the East African Community bloc.
Speaking at the same event, the President lauded people of Masindi for showing Gen. Muhoozi Kainerugaba love when he celebrated his birthday. The president told the audience that supporters of MK have chosen to use white colour for identification instead of yellow in order to associate with everyone and avoid mistakes done by some "arrogant" elders in the NRM.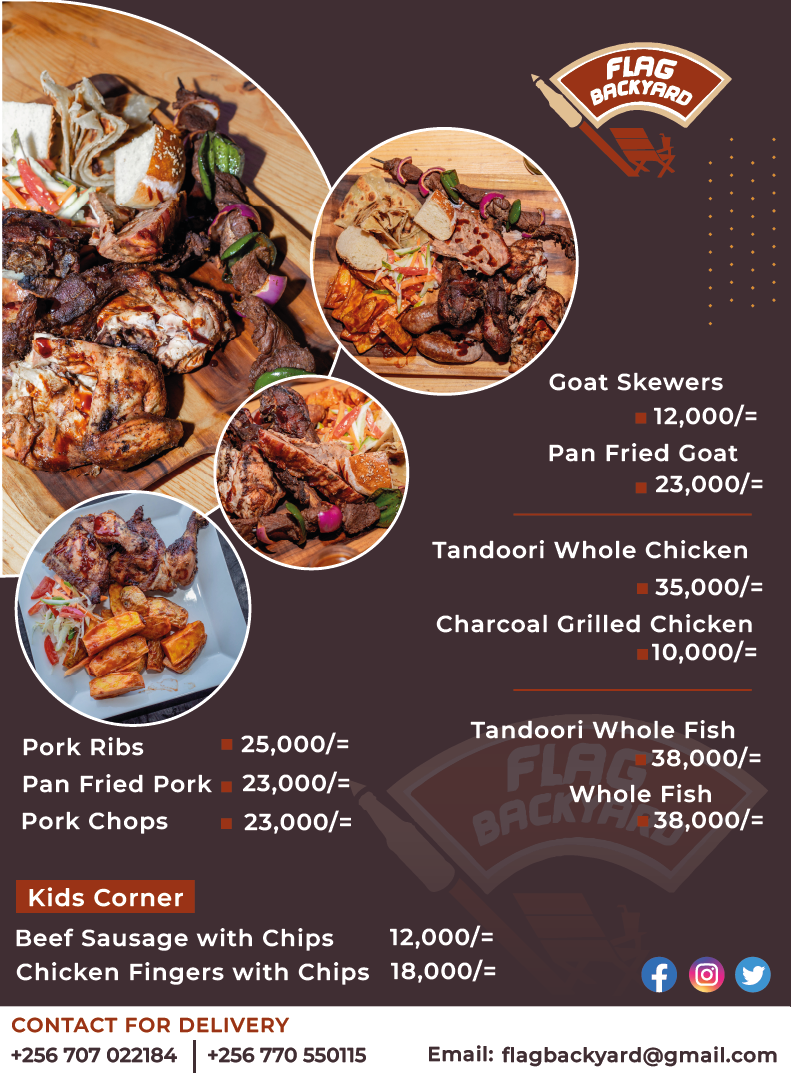 He termed supporting MK as a resistance and implored people especially the youth to maintain the "resistance" stating that he is aware of words being said by people.
Other notable people in attendance included area MPs, district chairperson Masindi, presidential advisor Catherine Kusasira, religious leaders led by former Archbishop Rt. Rev. Stanley Ntagali, finance minister Matia Kasaija among others.